POLITICS
Wealth-creating entrepreneurs are 'heroes' who deserve respect, says Liz Truss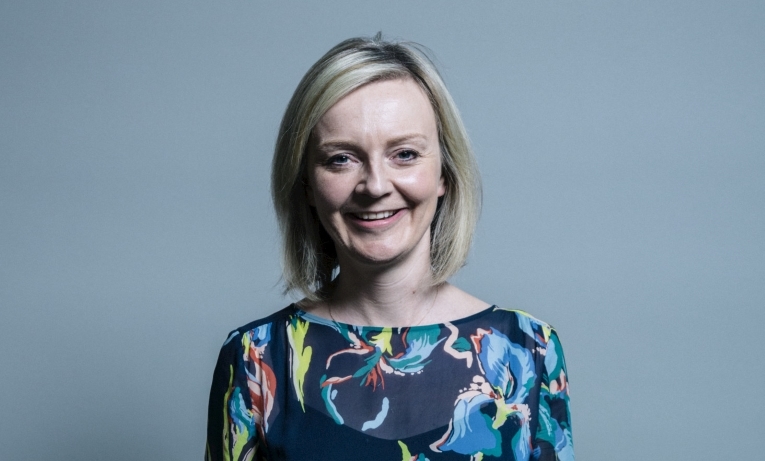 ---
Posted: Wed 15th May 2019
Liz Truss has attacked what she said is "an insidious notion" that entrepreneurs don't deserve the wealth that they creating.
The chief secretary to the Treasury said entrepreneurs are "heroes".
"Take Carole Kane and her business partner, Mahmud Kamani, who set up BooHoo in Manchester," she told the Financial Times' Brexit and Beyond Summit in London. "Risking their own money, they created clothes, jobs and a bright future for their city.
"I am worried that an insidious notion is being allowed to infect Britain that somehow wealth is something that is never deserved.
"That whatever the risk someone has taken, whatever the hard work they have put in, it is subject to suspicion. I think it's this anti-success attitude that is hugely damaging."
Truss said the government also needs to take an entrepreneurial approach.
Repeating her call for reforms of the planning system and the building of a million homes on greenbelt land, she said: "High housing costs prevent people moving to more productive jobs. So people can't live near the best jobs, and businesses can't access the best talent.
Liz Truss is currently gathering feedback for the government's Spending Review. Enterprise Nation is contributing by sourcing views from business owners on what works and what doesn't work with business support. If you have thoughts to share, comment below.
I'm a freelance content creator and event host who helps small businesses and the organisations that support them. I have 18 years of experience as a small business journalist having interviewed hundreds of entrepreneurs from billionaires like Sir Richard Branson to the founders behind brand new start-ups. I've worked for a range of leading small business publications and support groups, most recently as head of content at Enterprise Nation where I was responsible for the prolific output of content on the company's blog and social media. I'm based in Bristol where I run and host regular events with the local small business community and have strong connections to major business organisations in the south west region. In total, I've hosted over 50 events; from intimate meet-ups to conferences with an audience of hundreds including events for international brands like Facebook and Xero. I'm also a big fan of podcasts having hosted Enterprise Nation's Small Business Sessions as well as lots of online events including Facebook Live interviews, webinars and three live web chats from inside 10 Downing Street. With my partner, I co-run Lifestyle District, a lifestyle blog focused on culture, art, theatre and photography. I'm here to help. I'm volunteering free advice calls of up to an hour as part of the Recovery Advice for Business scheme, over the next 6 months. Please get in touch to see how I can help your business.