BLOG
Top ways to save energy: Useful advice from Planet Mark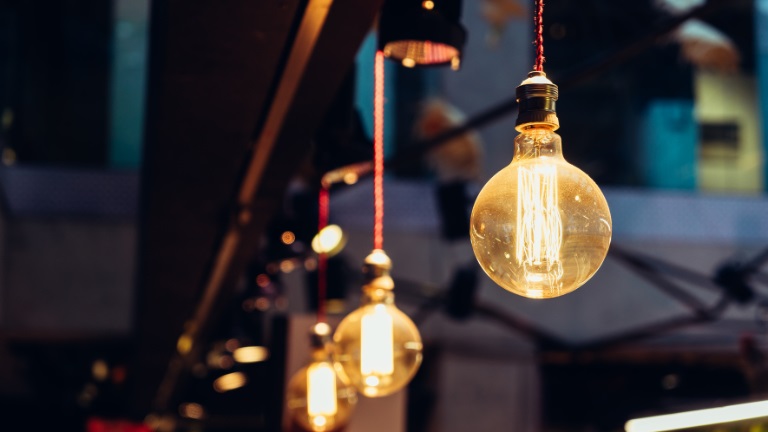 ---
Posted: Thu 20th Apr 2023
Our partners at Planet Mark understand many of us are looking for ways to save energy at home with the energy crisis and colder months approaching.
Despite the support for businesses and individuals announced by the Prime Minister back in September, many are still struggling, and this is compounded by an increase in the cost of living.
Cutting carbon, saving energy and reducing costs go hand in hand. In this blog, we share some of Planet Mark's immediate and medium-term actions you can take that can help you save energy at home.
Ways to save energy at home
Energy saving in the kitchen
'Cold appliances' like fridges and freezers are energy-intensive and contribute to around 13% of the average household's energy bills. Simple switches and behavioural changes in your kitchen can make a huge difference to your energy consumption and bills.
Descale your kettle twice a year to keep it working as efficiently as possible. Savings per year: £15

Switching off your oven at the socket can help reduce energy consumption when not in use. Savings per year: £30

When possible, use the microwave instead of the oven. This saves energy as the microwave will only heat the food within it and not the space around it. Savings per year: £40.

As with all appliances, make sure to switch off your microwave at the socket once you're finished. Savings per year: £45 a year.

When you do use the oven, try not to pre-heat it first. It wastes a lot of energy and for many recipes it isn't critical. Savings per year: £60

Regulating your fridge to 3°C or 4°C, as opposed to 1°C is a simple but effective way to reduce your bills, at no extra cost. Savings per year: £60

Defrost your freezer twice a year to keep it working as efficiently as possible. Savings per year: £60
Energy saving in the laundry room
'Wet appliances' – for example, washing machines and tumble dryers – are hugely energy intensive due to the power they need to heat the water. Here are some simple and low-cost ways to save energy at home.
Use cooler washing cycles – at around 20°C or 30°C – three times a week. Savings per year: £90

As with dishwashers, always make sure to use full loads less often rather than half loads more often.

Use launderette facilities to dry bulkier items like duvets, towels and throws.
Energy saving in the bathroom
Spend one less minute in the shower. Four minutes is ideal! Why not make it fun and try the song challenge? Create a playlist of all songs under four minutes. Savings per year for one minute less in the shower: £55 per person showering

As a low-cost solution, an aerated shower head can help reduce water flow from 12 litres per minute to eight litres per minute. Savings per year: £60–£80

Aerated taps for sinks can help reduce water flow from 12 litres per minute to eight litres per minute. Savings per year: £10–£20 per tap

We all know a dripping tap is annoying but fixing it is a low-cost solution that can reduce your water and energy consumption, and your bills. Savings per year: around £40–£60
Doors and windows
According to some research, many families are seeing up to 30% of their energy bill "go straight out of the window" due to a lack of insulation. Looking at your doors and windows is an important step in home energy savings.
Insulating tape to your front and back doors, and insulating tape and gap fillers to all windows, are inexpensive ways that can help to conserve heat within your home. Savings per year: £35–£45

For internal doors, use draught excluders to stop heat loss when outside doors are open. Savings per year: £20 per door

Install thermal-lined curtains to double patio doors. Savings per year: £45

Open blinds and curtains to south-facing windows during the day to allow more sunlight in. Close them when dark to reduce heat loss.
Heating and cooling
It's true that heating and cooling your home uses the most energy by far. Simple actions to conserve heat are important and can drastically save energy while lowering your bills.
Move furniture and obstructions away from radiators to make sure they can heat rooms efficiently. Savings per year: £200

Bleeding radiators just before the cooler months come around can help save you money by removing any air pockets and making sure your system is running efficiently. Savings per year: £80

Using radiator foil behind each radiator can help direct heat, warming the room up quicker. Savings per year: £45

Install smart thermostats to control heat and hot water using an app. Savings per year: £240

Reduce the temperature of your radiator by one degree. Savings per year: £120

While an electric blanket may seem energy-intensive, it can actually help you conserve energy. Turn your electric blanket on for 20 minutes before you go to sleep instead of switching on your heater. Savings per year: £80
Want to know more about how to save energy at home?
Benefits of conserving energy
There are clear financial advantages to reducing energy consumption in your home. But energy efficiency can also increase the value in your property, give you a better quality of life, and help protect the environment.
By making energy-efficient changes across your home – from fixing leaking taps to changing all lighting to LED bulbs – you can help boost the value of your property for future buyers. Lower energy bills and fewer repair bills hold a lot of appeal.
Small energy changes can also make your living environment more comfortable and may come with some health benefits. Properly insulated homes will make your home warmer, drier and better ventilated and can help prevent pollutants and stop mould and illnesses.
On top of this, cutting energy means also cutting carbon. Residential properties are responsible for between 17%–21% of energy-related carbon emissions globally, and the energy supply sector is the largest contributor to global greenhouse gas emissions.
By reducing the amount of energy you consume, you're also lowering your carbon footprint. As part of the Planet Mark Business Certification, Planet Mark helps organisations to reduce the emissions associated with several areas including energy.
If you're a business looking for best practice on measuring and reducing your energy consumption, download our free toolkit.
The cost savings are based on estimates and come from a variety of sources including Energy Saving Trust, The Eco Experts, Money Saving Expert, various energy companies and government resources.
About Plan it with Purpose
A programme designed to help owners of small and medium-sized businesses develop a better understanding of environmental and social issues in the UK. Visit the Plan it with Purpose hub