BLOG
Why videos are a strategic marketing tool for winning new business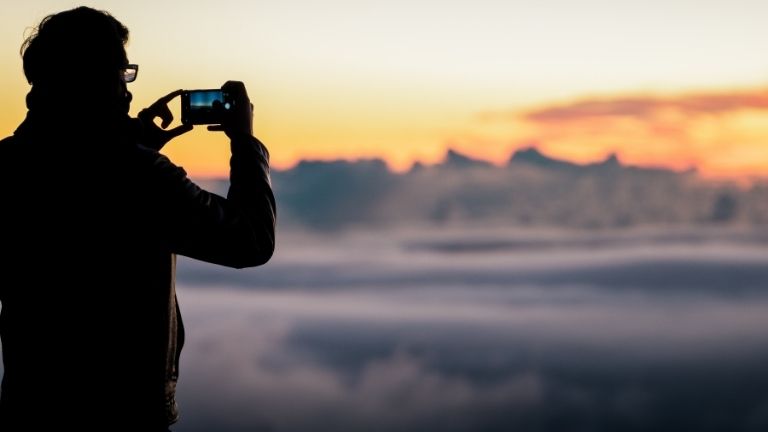 ---
Posted: Tue 10th Jan 2023
For growing businesses, investing in video marketing is crucial for winning new customers and increasing your brand awareness.
As 2023 looks to be another year where branded video content dominates consumer behaviour trends, there is no better time to be looking at video for your business.
What is your video marketing strategy?
Creating video content without a solid strategy in place would be a waste of time. Millions of people watch online videos regularly - every single day - so if you want to have any hope of standing out amongst the noise, you need to establish a SMART (Specific, Measurable, Achievable, Relevant and Time-bound) plan.
If you're creating professional video content for the first time, you can get started with some excellent used camera equipment to get you off the ground.
However, without thinking about your strategy and goals, you could be creating the wrong type of video content. For five simple steps to establish a successful video advertising strategy that is going to work for your business, we'd recommend reading this short guide.
What can you tell your customers through video?
Marketing professionals that use video largely see faster and improved results than those who do not. That said, video is more than just a marketing tool; it can be used for various purposes. This includes:
Explaining complex services

Showcasing products and their features

Promoting offers or discounts

Telling a story through testimonials and case studies

Recruiting new employees

Advertising to new partners or suppliers

Educating customers
The average consumer's attention span is notoriously short, which is why high-quality video content is so important. It can capture the viewer's attention instantly.
The trick is to maintain their attention long enough to explain your value proposition and what you do, demonstrate your product or service, and - most importantly - outline the benefits to the viewer. Giving them a reason to watch your video and act (through clever, well-thought-out CTAs) is how you win new business.
How can video marketing help you win new business?
Video marketing isn't inherently new in the world of digital marketing. However, the landscape in 2023 is tremendously competitive, with more people watching videos online as time passes. 1.7 billion of which are exclusively watching YouTube every month.
Therefore, with such a competitive landscape, winning new business is not exactly easy to achieve. Sales won't suddenly skyrocket once you create two or three new product explainer videos, video case studies, or a whiteboard animation video. You need to find the right audience, understand what their interests and pain points are, and ensure your content addresses those concisely.
Even by doing all of that, however, there is no guarantee that an engaged viewer can convert into a paying customer.
This is where setting clear and achievable goals from the offset are crucial, as you can track your performance, metrics and success on a gradual basis.
Your company can reap the following tangible advantages by implementing a structured and well-planned video marketing strategy, which can, in turn, lead to an increase in sales.
Better user engagement
Marketing is often built upon how broadly your message can spread and be shared. Video content is naturally more shareable on social media platforms and this can do wonders for your user engagement.
By making your videos more engaging and share-worthy, you're broadening your potential reach for customers and, to a certain extent, brand ambassadors.
Improved brand awareness
Brand awareness is a vital part of any marketing campaign. Videos can do an outstanding job of boosting this, whether it's by sharing behind-the-scenes footage of your company, getting the director(s) to tell stories about the company, educating your audience about its history, and so on.
The integral part of this brand awareness building is by showing your audience who you are and what your vision is, as well as what values you hold.
Higher conversion rates
Placing a video on a landing page, in a targeted social media video campaign, in an email, or even as a YouTube video ad, can boost conversion rates significantly.
The good news is that more online users expect to see videos when they browse websites, search engines, and social media feeds. By creating short and engaging videos, you'll be surprised at how much further down your marketing funnel a viewer can be.
This is where understanding audience demographics and behaviour can be crucial, so if you decide to invest in video advertising, your brand, product or service can be presented to the right types of buyers at the right time.
Greater ROI (return on investment)
The following stats show that marketers generally view video marketing as a worthwhile investment, generating a positive return. According to a 2022 Wyzwol survey, the following percentages of people say video has helped them:
87% for boosting traffic

94% for helping customers understand products or services better

82% for increased dwell time

81% for improved sales

93% for enhanced brand awareness

On the whole, 87% of marketers say video has generated a positive ROI
Success is subjective to different businesses; some marketers prioritise views over clicks and vice versa, while others say that retention and engagement are more important. Many business owners might believe nothing is a success unless there are resulting sales. There is no one-size-fits-all approach.
When establishing your video marketing strategy, it's important to align your goals with the execution of said strategy and ensure your video content and campaign supports that objective.
Excellent search engine rankings
Google loves content and video falls very much into that category. Having videos on your website pages can significantly boost your visibility in SERPs (search engine results pages) for relevant keywords and search terms that you are trying to rank for.
Many businesses prioritise creating video content to capture the attention of those searching online. Engaging videos can keep interested searchers on your website for longer, enough to ideally explore other areas of your site that hold value to them. From this point, you have the potential to nurture their interest in becoming a qualified lead, either through direct conversations or remarketing campaigns.
If you haven't yet made video marketing one of your priorities going into the new year, it's time to start! It's clear to see that this type of marketing can bring so many benefits to your business, so there is no better time than now to make them happen.
---
Connect with Dakota now for more brilliant video marketing support.