BLOG
Managing remote teams: Useful tools for keeping staff organised and motivated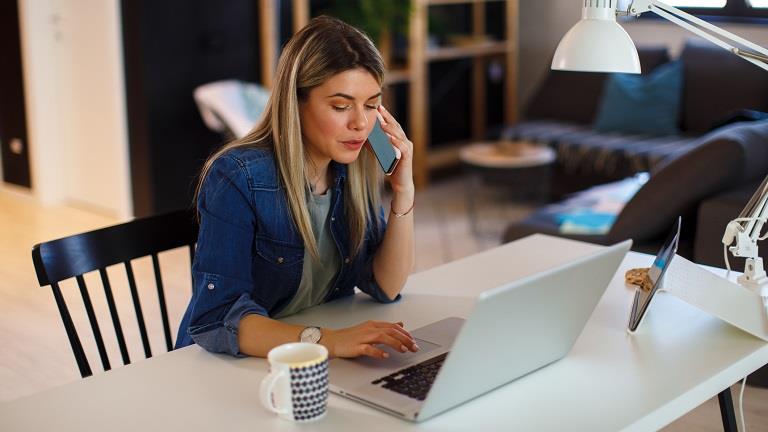 ---
Posted: Mon 22nd Aug 2022
For a lot of businesses, there has been a change in the way people work, with many employees now working remotely on a permanent or part-time basis. As a result, you need to make sure you're using the best tools to keep your team organised and motivated.
Here are some examples of tools you can implement in your business to help manage your remote workers.
Tools for communication
Ever thought remote working could be lonely? How on earth can you keep in touch with everyone without being on the phone and in video calls constantly?
Well, you'll be pleased to know that there are many communication tools out there that make it quick and easy to stay in touch with your team and colleagues.
Alongside the likes of Google Meet, Zoom and Microsoft Teams, Slack is a great example of a complementary communication tool. It provides instant messaging between individual colleagues or group chats for larger teams. And you can give projects their own dedicated channel rather than having to scroll through email chains for information.
Among Slack's useful apps are polls you can use to gauge people's thoughts and opinions, or even a birthday bot to help remind everyone of upcoming birthdays within the team. Staff can also update their status so you know when they're on lunch, on holiday or in a meeting, for example.
Tools for managing diaries
Calendars are a simple but underrated tool for anyone working in a remote team! By getting access to each other's calendars, you can easily see when people have meetings, are working on a particular project or are out of the office.
Shared calendars are also a great way to keep on top of deadlines or to help set reminders for you and the team.
Tools for HR tasks
There are many great HR tools for managing a team of employees. One such tool is CharlieHR. This software has many self-service aspects that not only save time but help give the team a full picture.
For example, you can delegate approving time off and let line managers approve or deny with a single click, updating and the company calendar automatically. Employees can then spot potential clashes and help limit the amount of time you spend on admin.
Tools for project management
A great way to keep track of work and projects with your team. Project management tools such as ClickUp or Monday.com help you figure out who's doing what and bring all your tasks, projects and resources in one place.
You can create automations to update you once a task is completed or a piece of work needs approval, or reminders for upcoming deadlines. This helps keep everyone on the same page and gives you a clear overview of project progress, what's left to do, and what people are stuck on.
Tools for managing online documents
Having a cloud storage system and online documents is a must for remote working. Google Drive is a great way of storing and filing your documents and assets.
Giving the relevant team members access to the information they need is vital to their working productively. Make sure you have a clear system for where people can find these documents and clear rules for saving work. That way, you're making sure no documents will be lost on a remote employee's laptop.
You may also want to consider creating an online document such as a staff handbook where new team members can easily find your policies, company information and important links to company software and processes. Coda is a great tool for this purpose.
Tools for managing passwords
Online security is crucial, and when you have a remote team you may be wondering what's the best way to share log-in details securely.
Password managers are a convenient and safe way to share passwords and notes with your team. Create shared folders or share a password directly with a team member.
Relevant resources