BLOG
Cyber security for small businesses: Understanding internet cookies (and where to buy real ones!)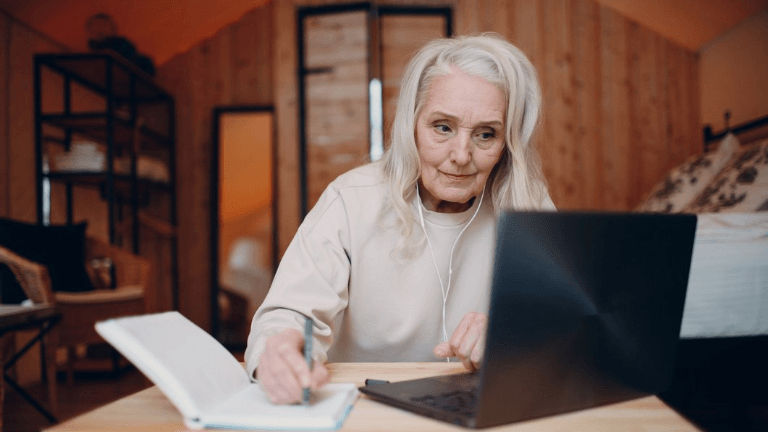 ---
Posted: Mon 20th Dec 2021
Who doesn't love a cookie or five? But before we get to the kind you can eat – more to come on that! – let's talk about the ones you encounter when you browse the web.
Over the past couple of years, you'll have seen the message whenever you've landed on a website for the first time: Accept or reject cookies. You'll have ticked (or unticked) the boxes and carried on with what you were doing. But did you really understand what you were consenting to?
In this article, we explain what internet cookies are, the different types you'll come across, and what purpose they serve. And as promised, we'll direct you to a brilliant business that sells real cookies you can buy, eat and enjoy...
---
What are cookies?
When you visit a new website, your web browser downloads a small file known as a cookie. Generally, cookies are used to:
record your web browsing preferences

track your activity – for example, where you're located or, on e-commerce sites, what items you put in your basket

save this information so it can recognise you later and recreate your settings
If this sounds invasive, understand that cookies are usually harmless, and are used simply to identify your device and remember it next time they see it.
What type of cookies are there?
First-party cookies
Your computer, smartphone or other device downloads these when you visit a website. These are the cookies that remember your preferences and help personalise your browsing experience.
Third-party cookies
These are the cookies advertisers use to track your online browsing and shopping habits. They allow the advertisers to identify you when you visit other websites, and then target you with customised ads and offers.
Third-party cookies can remain on your device for over 30 days if you don't manually clear them via your browser settings. It's becoming more common for companies to allow website visitors to opt out of third-party cookies, so advertisers are having to switch to other methods of tracking.
Session cookies
These cookies are used to store your log-in details every time you visit a specific website. They can also improve the browsing experience by helping pages to load more quickly, for example.
Why am I always being asked to 'accept cookies'?
There are data privacy laws in place that mean website owners must:
tell you how they use your cookies

ask for your consent to store non-essential cookies on your device
This is why, whenever you visit a new website, you'll get a pop-up message asking you to give this consent by accepting the cookies.
The privacy laws were introduced to protect people's personal information and force companies to be clear about what data they collect and how they use it.
It's often the case that a website needs certain cookies to work properly. Typically, these will be labelled 'essential' cookies and you won't be able to reject them.
Can cookies be harmful?
Cookies can sometimes pose a risk to your privacy and data security.
Though you might give your consent for cookies to be stored on your device, it may not always be clear exactly what information certain companies (such as advertisers) are collecting and who they are sharing it with.
When it comes to security, there's the danger of cookie fraud to contend with. This is when someone uses cookies to fake your identity and gain access to your account or use your identity to commit a crime.
You can lower the risk of falling victim to cookie fraud by avoiding potentially malicious websites and keeping your web browser fully up to date.
How do I delete cookies?
In the settings of your web browser, you should have the option of deleting (clearing) the cookies already stored on your device. You should also be able to:
block all cookies (including third-party cookies)

allow all cookies

clear all cookies as soon as you close the browser

open a private browsing or incognito version of the browser, which lets you visit web pages without your history being recorded or cookies being stored
And of course, you can always decide what cookies you want to allow on a particular website by accepting or rejecting them via the pop-up banner.
Read Avast's guide, How to enable and disable cookies
And for real, edible cookies…
Wholey Moly – cookies with benefits
Husband and wife team Meenesh and Parul Mistry started their cookie business Wholey Moly as a solution to the often unhealthy snacks they were finding in the vending machines at the office.
Baking the biscuits at home, the pair eventually reached the stage of being able to sell them at farmers' markets. Encouraged by the positive feedback, Meenesh and Parul invested further in the company and saw significant growth. Now their products are sold in places such as Selfridges, As Nature Intended and Whole Foods.
Buy Wholey Moly cookies at the website
---
About Avast Business
Avast Business provides simple yet powerful security solutions for SMBs and IT service providers. Backed by one of the largest, most globally dispersed threat detection networks, the Avast Business security portfolio makes it easy and affordable to secure, manage, and monitor business devices. The result is superior protection that businesses can count on. For more information about our managed services and cybersecurity solutions, visit www.avast.com/business.