ANNOUNCEMENTS
Top 50 Advisers 2021: meet the 10 winners!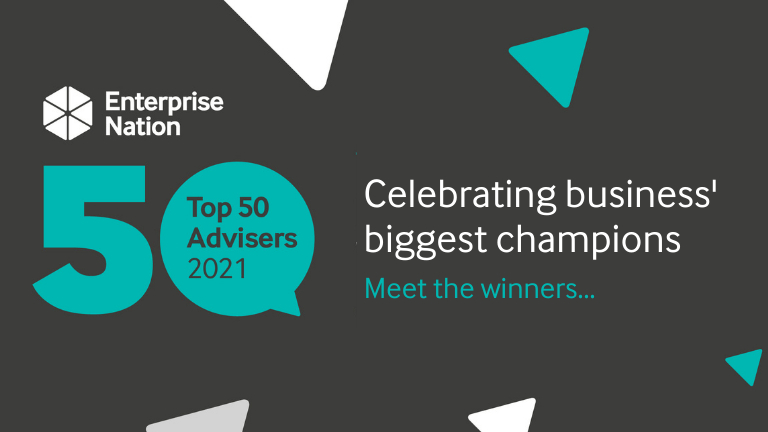 ---
Posted: Thu 25th Nov 2021
Tonight, we played host to this year's Enterprise Nation Top 50 Advisers Awards evening, bringing together some of the best and brightest business minds in the UK.
Hosted by Enterprise Nation founder Emma Jones, in partnership with Dell Technologies and Avast, we saw 10 superb small business advisers crowned the best of the best in 10 categories.
So, without further ado, we're delighted to present to you our worthy winners:
Branding & Design
Aarti allows people to unlock their potential by elevating their thinking and bringing visions to life. Through enabling growth goals, purpose values and brand attributes, Aarti ensures progress is made through inspired action.
Aarti: "Thank you to everyone who voted. It was really hard, and I'm sure for some of the other Top 50 advisers here, to ask people to vote for you. I'm just overwhelmed with the kindness. Thank you so much."
Exporting
Nicola delivers 1-2-1 support to Welsh SMEs which includes identifying potential partners & creating a killer pitch. Her advice focuses on the pain points companies potentially face as they expand overseas, working alongside them in a highly pragmatic way to help them proactively find the best-fit partners in target countries and sales channels.
Finance & Funding
During these tough times, Sharon has worked so hard to ensure her clients are kept informed on all important financial matters.
Swinging into action to decipher government communications during the early days of Covid-19, Sharon's stellar work providing essential calls, action plans and webinars has helped numerous small businesses in a state of crisis.
Human Resources
Jay enables her clients to find and keep the best staff for their business success, while also providing free HR training – educating on the employee lifecycle to ensure business owners take responsibility for compliance and contracts and policies.
Leadership & Strategy
Academy of Women Entrepreneurs
Ceylan helps train and coach women-owned micro-businesses. Thus far, AWE have helped over 2,000 female business owners grow their brand, by teaching how to build a steady, sustainable and growing income through an incredible knowledge of this particular niche.
Ceylan: "I'm fighting the corner for women entrepreneurship, and [Emma] you're a role model for all of us and this company is beautiful so thank you very much, it's an honour."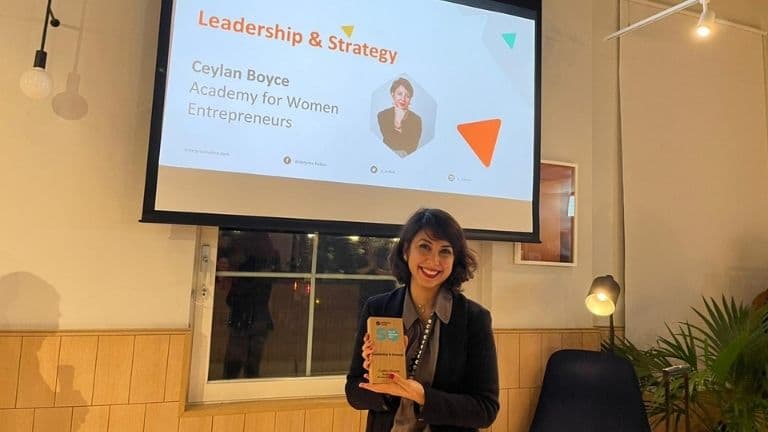 Legal
Joanna prides herself on providing truly tailored legal advice which meet entrepreneurs' needs – all in plain, digestible English.
The thought of consulting a lawyer can be daunting, but Joanna takes this apprehension away by her approachable and friendly demeanor.
Joanna: "Thank you to Emma for creating this platform which I wholeheartedly endorse, it's an amazing platform for all those entrepreneurs who, through the ups and the lows of pandemics, stick together. Thank you."
Marketing
A certified Facebook #SheMeansBusiness Trainer and media planning professional, Janet has also recently been appointed as a mentor to the Government's Help to Grow: Management programme, which ties in nicely with her 15+ years of experience.
Public Relations
Fiona's pure will for people to succeed has netted her glowing testimonies from many of her clients, though this would be nothing without her in-depth knowledge of the PR industry, which has helped numerous small businesses thrive.
Sales
With over 20 years of experience working with businesses of all shapes and sizes, Catherine aims to bring the big business experience to small business, looking to help them understand the fundamental ways to make money.
Catherine: "Thank you to everyone who voted for me. This absolutely means the world and it's really great to be here.
"Thank you to Enterprise Nation, the whole team. I've been part of a national campaign for advisers, I've done Lunch and Learns, e-learning, blog posts. I also had the honour of Emma saying I had the ideal Enterprise Nation adviser profile. So many different things!"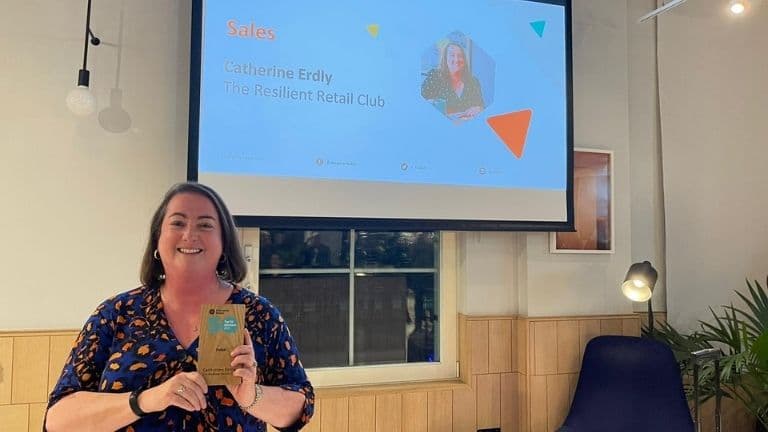 Website & Apps
Gil is a born connecter – not just of people, but of business ideas, concepts and practices. Her sessions are not only advisory, but also motivational, which helps coach clients to the next level of business.
---
Congratulations to all winners and nominees! It's been a truly wonderful year for Enterprise Nation's adviser community.
If you possess skills and experience that the UK's small business community would find valuable, sign up as an adviser today.
Enterprise Nation has helped thousands of people start and grow their businesses. Led by founder, Emma Jones CBE, Enterprise Nation connects you to the resources and expertise to help you succeed.