BLOG
Three things to consider to help you build back stronger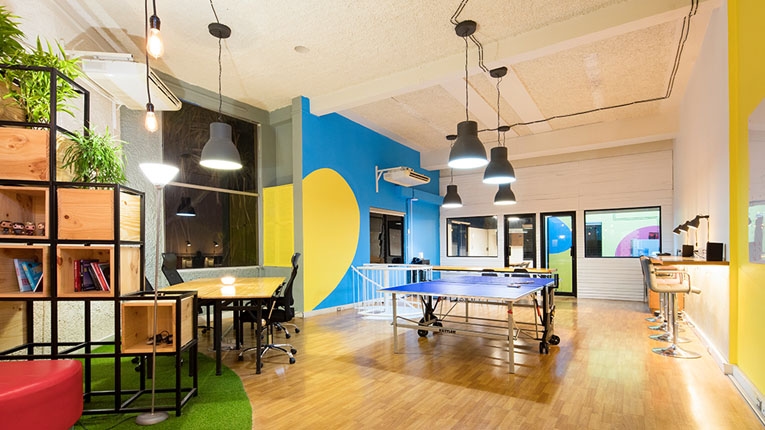 ---
Posted: Tue 9th Mar 2021
It's hard to have missed all the conversations and discussions around #reopening and #buildingbackbetter. It feels like there's an increased and renewed vigour in the market right now, but as our sights turn to renewal and regrowth, what should we be considering as business owners and leaders as we come out of this period of forced hibernation?
Here are a few things to consider…
Resilience
If you look at the definition of resilience in the Oxford English dictionary it says: the capacity to recover quickly from difficulties; toughness. It would be fair to say that every one of us has been on our own personal journey over the last year, and the one thing for sure is that we have all experienced change and difficulty of some sort - so building resilience in ourselves and our teams does require some consideration.
While working with clients recently, I am also mindful that we should be careful not to confuse this increased sense of enthusiasm and vigour as resilience; it's more likely to be increased adrenalin and unfortunately this will run out.
So, over the next few weeks and months consider how you will personally prepare yourself for the next phase of what's to come. Whatever that may be - rest, hydration, exercise, diet or simply taking time out - take the time to prepare yourself. Think of it like running a marathon; you wouldn't go out and run one after not training for six months, so let's get training!
Revisit your business plan
Just like your health, there is the health of your business. Whether you call it your business plan or strategy document, if you haven't already done so get it out and dust it off again. It's likely that the destination has changed for a lot of business owners - drastically for some - and we will remain on this rollercoaster for the next few months as we continue to adapt.
Where you were and the direction your business was heading in is not necessarily the same place now, even if your business has continued to trade in full over the last year; I'm sure, if you look, there are some areas that have been in forced hibernation (i.e., launches, NPD, face-to-face services, employees on furlough). So be intentional with both your destination and your roadmap.
Engage your teams
When we say teams, it's easy to think of employees and internal teams, but you should also be considering your suppliers and external providers. Everyone is waking up, so take the time to reconnect with providers, suppliers and contractors and let then know your plans so they are better placed to support you as you grow.
Also, it's good to talk, remember they too have been through some changes and may have new tools, offerings and alternative ways to support your business.
And in respect of teams; use the opportunity to 'reboard' your teams, engage those who have been away from the office with those who may have been in throughout. Simple ways to do this may include a capture session.
Set the topic for discussion - reopening offices or bringing teams back to the workspace, for example - then use collaboration tools such as Google, Trello or Asana, or simple post-it notes in Zoom or Teams, to gain feedback from individuals. You will be amazed at what comes up.
The success of your business right now will, in part, be based upon engaged teams who have purpose and understand their responsibilities, and leaders who can lead with direction and clarity. Take time to reconnect!
Finally, be intentional. Most people will be seeking clarity and a sense of direction right now, so here's your chance to play a part and offer a renewed sense of purpose and clear direction.
Karen is a trusted Enterprise Nation adviser who specialises in developing leaders and teams and growth coaching. Contact her to discover how she can help your own business to build back stronger.
Never has there been such an important time as now, to ensure that your employees and teams are on the bus and going in the same direction! The success of your business is dependent upon engaged employees, who know where they are going and have a roadmap that demonstrates success, as well as leaders who LEAD by giving direction, offering clarity and who support their teams to reach their destination. We're here to support you in managing teams and individuals through change and growth, helping you make strong and lasting change within your business. If you're asking yourself "why won't, or why can't they just...." then we're here to help.