BLOG
Three steps to marketing yourself as a freelance consultant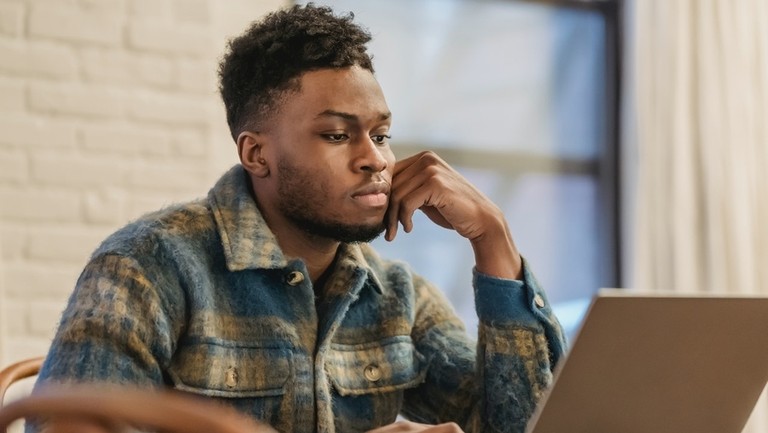 ---
Posted: Fri 20th Aug 2021
The freelance market is highly competitive. It's essential to get your branding and marketing strategy right to stand out from the crowd and appeal to the right clients.
Marketing fills many freelance consultants with dread. A lack of time or knowledge about the different platforms that are available can stop many people from trying.
We spoke with two Enterprise Nation advisers who are marketing experts to share their top tips on developing a winning marketing strategy that resonates with your personality – and will help you land new clients.
1. Start with you
Marketing yourself, compared to an external product, can be very different. A common problem among freelance consultants is that they understand the theory of branding and marketing, but self-doubt prevents them from putting it into practice. By letting go of limiting beliefs and focussing on your strengths and uniqueness, marketing becomes much easier.
A recognisable name is important. Whether you choose your own name or invent a company name is down to you. Both have pros and cons.
Using your own name is the easiest option, especially as most consultants are building a brand around themselves. However, be aware that everything is then linked to your professional profile and it might make it harder to have team members join you to carry out sales and delivery roles.
Choosing a company name is good for keeping distance between your private life and work. It is also great if you plan to scale your business.
"Forget about a catchy sales pitch or marketing plan until you have mastered your self awareness," said Cynthia Wihardja, founder of The Brave Zone. "Branding often doesn't happen because freelance consultants procrastinate due to some limiting belief. It's about finding your strengths and uniqueness and amplifying them. You need to bring your essence into branding."
2. Profile your perfect client
The next step is profiling your perfect client. Are you trying to appeal to big corporations or small businesses? What industry are you targeting? What specific problem can you solve?
Here, it's important to be as specific as possible. Trying to be everything to everybody risks being nothing to anybody. If you can serve more than one market, then the question is not, "Who do you want to serve?" but "Who do you want to serve first?".
After you have identified the ideal client, try to understand their needs and challenges. Lay out their journey with you and the clear transformation they will get when they use your service.
It's hard to develop a coherent brand if you're trying to appeal to multiple audiences with multiple services. Stop being opportunistic and start being strategic. Get clear on one group of people and market one service in one marketing campaign.
"I used to think that being everything to everybody was the way to be successful," said Sonja Leason, managing director of Love Mondays. "But what I quickly learned was that you burn out and hate what you do. It's about being brave enough to say 'these are my skills and this is what I can offer' and not deviating from that. Don't be scared to carve out a niche."
3. Marketing strategy
Everyone has their own genius, style and appeal. By tapping into your uniqueness, you will find more enjoyment in the process – be authentic and customers will respect you.
If everybody is doing something, it does not mean it will be right for you. For example, you don't need to post videos or be an Instagram star to market your business if that doesn't fit with your personality.
Consistency is key. Decide whether to use a photograph of yourself, a logo or an avatar and use the same one across your website, social media channels and marketing. You also need to adopt a tone for all written material – and stick to it at all times.
An important step is writing your bio, which can be a tricky balancing act. Too modest and you risk getting drowned out. Too salesy and you might turn clients off.
First, write your long bio. Include facts about yourself, your skills, experience and links to projects. Next, condense this to around 200 words for social media. Finally, write a tagline which describes your offering in under 10 words.
"Having a comprehensive marketing plan with strategies that suit your style and strengths will help you enjoy doing what you need to do to grow your business with consistency, confidence and flow," said Cynthia.
Chris has over a decade of experience writing about small businesses and startups. He runs content agency Inkwell, which works closely with Enterprise Nation. You can find him on Twitter at @CPGoodfellow.