BLOG
Three reasons small businesses can get ahead by embracing AI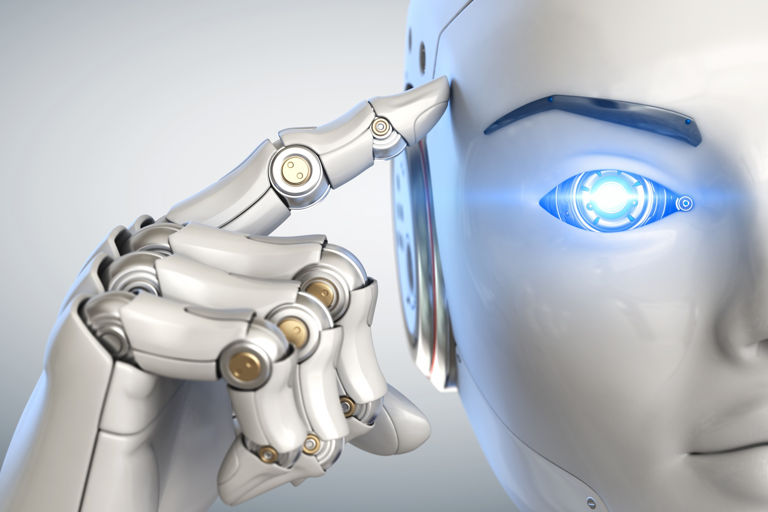 ---
Posted: Tue 20th Mar 2018
Robert Muir, head of B2B online at Currys PC World Business, a supporter of the Go and Grow Online campaign, explains why thinking big, while starting small, is the key for small-to-medium businesses (SMEs) looking to capitalise on the artificial intelligence (AI) revolution
When it comes to technology, SMEs exist in a kind of middle ground between agile start-ups and established multi-nationals.
In many ways they have the worst of all worlds, feeling outpaced by start-ups, whose businesses are built around this emerging technology, or overpowered by larger competitors, who have much greater resources at their disposal.
Too often SMEs are late to the party and left watching their rivals take advantage of new tech trends before they feel ready to take the plunge.
Artificial Intelligence, however, presents an altogether different opportunity. Small businesses don't need to spend thousands of pounds on new tech or increase their headcount to benefit from it; they simply need to keep an open mind.
In fact, a large amount of AI software that small businesses can adopt is completely free.
Tech titans like Google and China's Baidu offer huge amounts of AI software for free through their freely available, open source platforms, meaning that whether you're a one-man band or a multi-national corporation, it's there for the taking.
But why should SMEs get ahead and embrace artificial intelligence in the first place:
1. It's made for you
OK, so like any other piece of new open source software, you'll need someone to code, build and test it before you implement it. However, the advantages of this new tech far outweigh this initial outlay.
As so much AI software is open source, it means developers can tailor it to meet the specific needs of your business. So, you'll not only have a new system with the potential to supercharge your small business, you'll have one that can constantly be updated to meet your needs as they change, and your business expands.
2. It remembers, so you don't have to
By linking AI software to your sales data, you won't have to worry about keeping an eye on stock numbers and remembering to re-order certain products, all of this can be automated.
Artificial intelligence is also now being used to interpret this data and to identify trends as they're arising. For small businesses this has the potential to be a game changer, as you won't have to rely on instinct alone to help you identify the next 'big thing'.
Instead, your data will tell itself! With such power at its disposal, it's no wonder that the retail industry is expected to invest £2 billion in AI during 2018.
3. Your customers will love it
AI systems enable businesses to track and memorise customer search history, online purchases, clicks, and time spent on different web pages.
They can then analyse this information to generate user specific landing pages, personalised with topics, products, or services that they are genuinely interested in.
This level of personalisation has never been seen before, and is going to be increasingly important as companies of all sizes look to build closer business-customer relationships with increasingly fickle consumers.
For small businesses, who are often chosen as they offer a more personal service, these systems allow you to further improve your offering, reminding your customers why they choose you, while highlighting your understanding.
Usually technological shifts of this magnitude would pass most of SMEs by; written off due to budgetary constraints or a lack of time for implementation.
And while AI is by no means a plug and play solution, ambitious SMEs who are willing to commit the time and effort have the potential to transform themselves, stealing vital ground on the larger organisations, without even spending a penny.
The opportunity is ripe for small businesses to get ahead using AI, they just need to be brave and take it.
Currys PC World Business supports Enterprise Nation's Go and Grow Online campaign which encourages more businesses to get online and supports existing internet traders to grow through inspiring content and events. Get advice and book event tickets here.
Access hundreds of deals on the latest technology to keep you connected at Currys PC World Business.