BLOG
The Wellness Exchange: Agenda, speakers and sponsors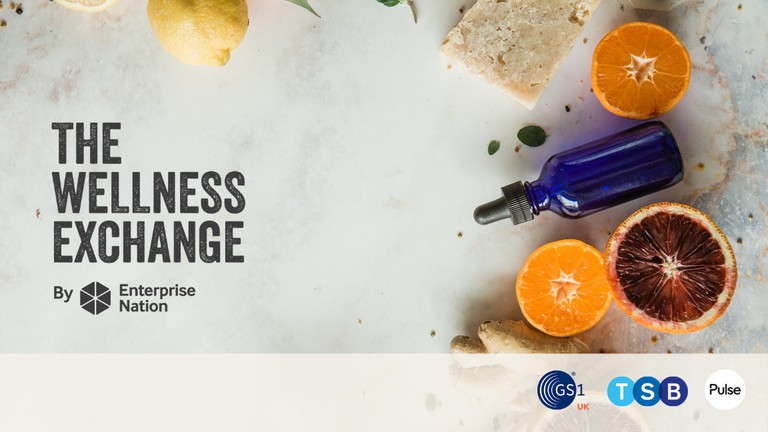 ---
Posted: Wed 21st Sep 2022
Join retail buyers, inspiring business owners and experts from the wellness industry at this much-anticipated entrepreneurial extravaganza.
A day-long event for wellness brands to learn from industry experts, The Wellness Exchange is unmissable if you want to be inspired by successful wellness founders and meet retail buyers. Plus, you have the chance to pitch your products to Selfridges.
 If you're looking to start or grow your wellness business, this is the event for you!
 You can secure your Wellness Exchange tickets here.
The Wellness Exchange sponsors
We have three brilliant sponsors this year who will be hosting exhibitions throughout the event, and will be open to answering your burning questions throughout the day:
Agenda and speakers
The Wellness Exchange runs from 09:30 – 16:00 and includes an opportunity to meet and pitch to first-class retail buyers within their industry.
Apply to pitch your product to Selfridges today.
9.30 am: Doors open
Get yourselves comfortable!
9.50 am: Welcome to The Wellness Exchange from Enterprise Nation.
10.00 am: Building one of the fastest growing businesses in the UK
Hear from Darcy Laceby, co-founder of Absolute Collagen on how she's built one of the fastest-growing businesses in the UK, including launching a TV campaign, growing on Amazon and being recognised as Consumer Choice Award winner of 2022.
10.30 am: How to get creative in the wellness industry
Creative strategist at Huel, Audrey Madden, shares how you can get creative with your wellness brand.
11.00 am: How to get your wellness brand featured in the press
Hear from Rosie Davies-Smith, founder of PR Dispatch, on how you can get your products noticed by the press.
11.30 am: Coffee break
 Mingle with fellow entrepreneurs and browse the samples on display.
11.45 am: Meet the buyer:  Selfridges
Hear from Adrian Boswell, a seasoned buyer at Selfridges, on new industry trends for 2022 and what buyers look for in a brand.
There will also be an opportunity to pitch your products on stage. 
Applications are now open.
12.30 pm: How to be seen - maximise your conversions using the power of barcodes
Ben Clarke, training and education manager at GS1 UK, will demonstrate how you can increase sales for your wellness brand, online and offline, by using barcodes.
Learn why unique product identification is the key to an efficient supply chain and how barcodes keep your customers happy and safe.
1.00 pm: Lunch break and networking
Head out to a nearby eatery or bring your own packed lunch, but come back quickly as this is the perfect time to showcase your products and connect with like-minded brands!
1.45 pm: How to get your products into retail
Learn how you can go from concept to shelf with your wellness brands courtesy of Janet Milner-Walker, founder and director of Bespoke Advantage.
With 20 years of international experience, Janet has launched products and brands for Marks & Spencer, Crabtree & Evelyn and Harvey Nichols.
2.15 pm: Business essentials panel talk with TSB Bank and Pulse Law
2.45 pm: How to stand out in the wellness industry
 With new wellness brands perpetually appearing within the industry, hear from our panel of successful founders on how they've grown their brands and stood out in such a saturated category.
Speakers include:
Lauren Murrell, CEO, By Sarah London (skin & body care brand)

Laura Tudor, founder, Centred (haircare & wellness brand)
3.15 pm: Meet the buyer: TBC
 Hear a wellness retail buyer on new industry trends for 2022 and what buyers look for in a brand. There will also be an opportunity to pitch your products on-stage and applications will open soon!
4.00 pm: End of event
---
If you are looking to start or grow a wellness business, book your ticket today, and take advantage of the wealth of knowledge on offer from our experts, as well as plenty of networking opportunities, as our Exchange series finally returns in-person!
Enterprise Nation has helped thousands of people start and grow their businesses. Led by founder, Emma Jones CBE, Enterprise Nation connects you to the resources and expertise to help you succeed.