BLOG
The top three bits of tech any small business needs to survive year one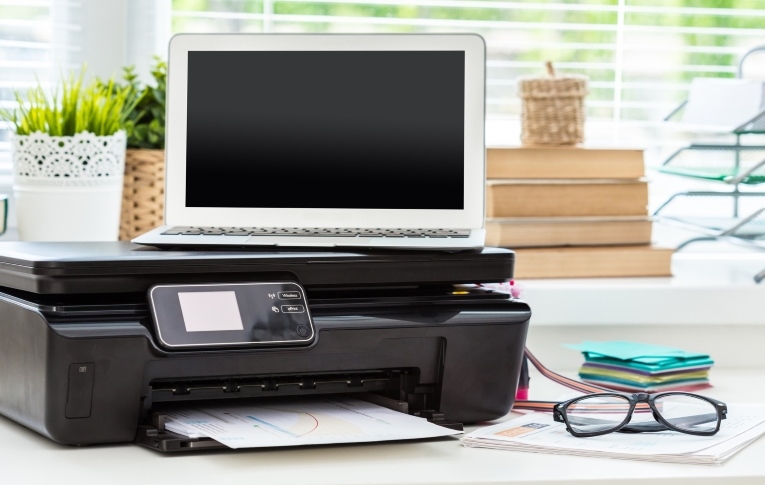 ---
Posted: Thu 25th Oct 2018
Forget AI, IoT and VR; for now at least. Jim O'Hagan, business development director at Currys PC World Business, a supporter of Enterprise Nation's Go and Grow Online campaign, share the tech you need to get your business up and running from day one.
In a world of augmented reality, automated tech and the Internet of Things, it's no wonder that a third of Britons feel overwhelmed by new technologies. And while the world's most famous tech companies continue to push their 'ground-breaking', 'revolutionary' and 'game changing' developments, understanding exactly what technology your business requires is becoming a real challenge.
Factor in the sky-high prices tags that these products are launched with and you'd be forgiven for feeling daunted by the idea of investing new technologies. But is sticking with your old laptop really an option?
Fortunately, there is a middle ground. Here are our top three technologies that will take your organisation to the next level (without forcing you to empty your bank account):
A laptop that's built for business
OK, so you might be thinking how do I know a laptop that's built for business from one that's built for general use? And is there really a difference between the two?
Business laptops are generally more durable and designed to survive, among other things, your daily commute and long hours of use. They have longer warranties and are pre-loaded with business specific operating systems, such as Windows 10 Pro & Microsoft Office 365 for Business.
Lots of the big manufacturers make laptops that are purpose-made for business, so make sure you speak to an adviser when purchasing your laptop if you're unsure on which one is right for you. It'll prove a much more cost-effective investment in the long run.
Security software
With 42% of micro and small businesses claiming to have suffered from at least one data breach or attack in the past 12 months, it's more important than ever to ensure your business is digitally secure.
As a starting point, purchasing an off the shelf security package is an essential. There are a lot of good deals out there and some even allow you to secure more than one device within the same package, so make sure to shop around for the best deal. Recommended providers include McAfee, Norton and Kaspersky.
All-in-one printer
In today's supposedly paperless world, you may be surprised to hear that the average office worker still prints 10,000 pages per year, equal to £558 worth of paper! And while you might be thinking that you don't print anywhere near that much, having a printer handy is something we'd highly recommend.
Not only does reading printed documents improve accuracy, compared to simply reading off a screen, but many organisations still require a physical signature. Having an all-in-one printer that allows you to print, scan and copy therefore remains important. What's more, with prices starting from as little as £35, it's an expense that won't break the bank.
Ultimately, choosing the right tech for your small business doesn't have to be stressful. And with these three simple investments, you'll have everything you need to get your business up and running.
_Get your business set up with the latest business tech by visiting the Currys PC World Business website.
_