PODCAST
The Small Business Sessions: Building a luxury brand from a spare room in Scotland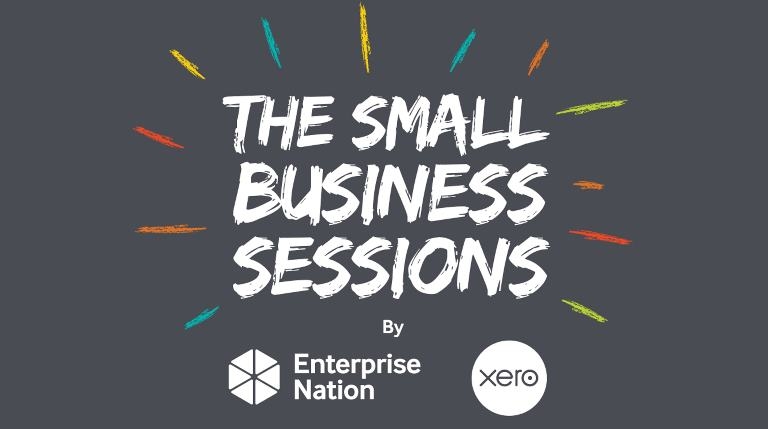 ---
Posted: Wed 11th Dec 2019
This week's Small Business Sessions podcast features Niamh Barker, founder of luxury cashmere brand The Travelwrap Company.
Barker explains how frequent corporate travel gave her the idea for cashmere wraps and why she chooses to manufacture her products in Scotland.
The Small Business Sessions is powered by Xero and we've got an exclusive offer of 50% off the could accounting software for 12 months! The fourth series welcomes a brilliant line-up of entrepreneurs and experts to share insights and inspiration on how to grow a business.
She believes there's never been a better time for women to start up a business, thanks to the flexibility of working online.
"Running an online business gives you a huge amount of autonomy, because you can do what you like in between. You can manage your time better, so there's a real opportunity for females in the online space to not only start a business but grow a business.
"You don't need an office or a shop - our little business is still run out of a couple of garages and a store room, yet we export all over the world."
Host Dan Martin and Barker discuss:
Building an online presence

Solving the problem of copycats

The importance of targeting the right market
Rate, review and subscribe to the podcast on Spotify, Apple Podcasts, Stitcher and other podcast platforms.
Whether you're having trouble finding the numbers you need in spreadsheets or looking for funding, having beautiful accounts is a must. That's why we've teamed up with Xero to offer you online accounting software to help you manage your cashflow and finances. If you're a start-up earning less than £50,000 per annum, sign up to Xero for Startups with an exclusive 50% off for 12 months!
This podcast was recorded and edited by Enterprise Nation member and audio production service Podraffi.
Enterprise Nation has helped thousands of people start and grow their businesses. Led by founder, Emma Jones CBE, Enterprise Nation connects you to the resources and expertise to help you succeed.