BUSINESS NEWS
The small business measures discussed at the 2018 political party conferences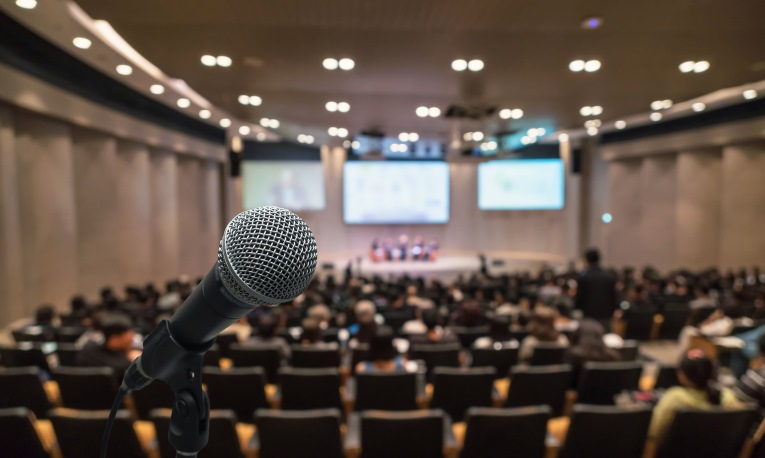 ---
Posted: Fri 5th Oct 2018
What did the main political parties have to say about small businesses at the autumn party conferences? Here's a summary.
Liberal Democrats
Business rates
"We will scrap outdated business rates, which are destroying our high streets," said Liberal Democrat leader Vince Cable in his conference speech.
Originally announced in August, the conference voted to adopt the plans to replace business rates with a land tax which it claims would mean 92% of local authorities would pay lower business taxes as a result.
By introducing a commercial landowner levy based on the value of commercial land only, average taxes would be cut by over 25%, and in some cases by as much as 46%, it said.
"Business rates were a badly designed policy to begin with and have become an unacceptable drag on our economy," Cable said.
"They are a tax on productive investment at a time of chronically weak productivity growth, and a burden on high streets struggling to adapt to the rise of online retail."
Tax reform
The leader also said the party would "reform company taxation for the digital age" and tackle tax avoidance by big businesses which he referred to as "world-class tax-dodgers".
"We want a renewed offensive against individual and corporate tax dodging," he added.
Social enterprise
Also in his speech, he backed social enterprises. "A better approach to business isn't an idealistic fantasy," Cable said
"When I left Parliament for a brief exile, I became, and I remain, the chair of the country's largest social enterprise.
"HCT is a highly successful transport company combining commercial discipline and social purpose. Many companies can and do operate in this way: it must become the norm not the exception.
"We believe there should be ample opportunities for business to invest and innovate, make money and create jobs."
Brexit
The Lib Dem leader also reiterated his support of another referendum on Brexit.
"Deep down, the prime minister knows Brexit is a bad idea," he told delegates in Brighton.
"Even now, Theresa May could shock us all, by displaying true leadership.
"She could admit that the Brexit project has gone badly wrong by conceding that the deal - any deal, or no deal - that she will bring back from Brussels is not going to be better for Britain than remaining in the European Union."
Labour
Business support
In the lead-up to the conference, Labour's shadow small business minister Bill Esterson discussed plans to launch a government agency for small business support inspired by the Small Business Administration in the US.
Started in 1953 by President Eisenhower, the agency has helped companies including Nike, Walmart and Microsoft.
"I'd love to see something like that in this country because if we can develop our small business sector, make it much stronger, see far more of them succeed and continue to grow and thrive, we can create more of our own medium-sized firms and give greater stability and strength to the UK economy," he told Politics Home.
The idea is not new though as the then shadow business secretary, Chuka Ummuna, promised it in 2014.
High Streets
In her conference speech, shadow business secretary Rebecca Long Bailey announced an "emergency five point plan to save Britain's High Streets".
A Labour government, she said, would:
Ban ATM charges and stop Post Office and bank branch closures

Provide free bus travel for under 25s.

Deliver free public Wi-Fi in town centres.

Establish a register of landlords of empty shops in each local authority

introduce annual revaluations of business rates, exempt new plant and machinery from revaluations, ensure a fair appeals system and fundamentally review the business rates system
Employee shares and nationalisation
Although not a policy affecting small firms, Labour announced plans to force large companies to transfer as much as 10% of their shares to workers and give employees the power to elect a third of the seats on company boards.
"Employee ownership increases a company's productivity and encourages long-term decision making," Labour shadow chancellor John McDonnell said during his conference speech.
McDonnell also stressed the party plans to nationalise water, energy and the Royal Mail and announced a "large scale consultation" on public services.
In his speech, Labour leader Jeremy Corbyn said: "We will rebalance power in the workplace, but I say to businesses large and small: Labour will also deliver what you need to succeed and to expand and modernise our economy.
"More investment in our transport, housing and digital infrastructure. More investment in education and skills, so workers are more productive.
"Action to save the High Street. And action to deal with rip-off bills that hit us all. But most of all, commitment to a Brexit that protects job, the economy and trade, and determined opposition to one that does not."
Brexit
On Brexit, delegates approved a motion to keep all options open, including another referendum, if Parliament votes against Theresa May's deal with the EU.
In his speech, shadow Brexit secretary Kier Starmer said: "nobody is ruling out remain".
Conservative
Business support
In her conference speech, prime minister Theresa May was quick to stress that her party supports business amid accusations that it doesn't.
Referencing Boris Johnson's controversial "f**k business" comment, she said: "To all businesses - large and small - you may have heard that there is a four-letter word to describe what we Conservatives want to do to you.
"It has a single syllable. It is of Anglo-Saxon derivation. It ends in the letter 'K'. Back business.
"Back them to create jobs and build prosperity. Back them to drive innovation and improve lives. Back them with the lowest corporation tax in the G20.
"Britain, under my Conservative government, is open for business."
Skills and productivity
In his conference speech, chancellor Philip Hammond unveiled a range of measures aimed at boosting skills and productivity. They were:
Reforms of the Apprenticeship Levy, which big firms pay to support vocational training, including allowing large companies to give up to a quarter of what they pay to companies in their supply chain

Following a productivity review which found that small businesses lack management skills, a £20m programme has been set up to help small businesses learn mentors at large businesses including GSK, Amazon, KPMG and Siemens

Another £11m will pay for a training programme to improve the management skills of SMEs. The government said 2,000 businesses will be helped in its first year, with an ambition to train 10,000 people per year by 2025

Funding of £2m for a study into how best to redevelop the area around Toton in the East Midlands can maximise the growth opportunities offered by HS2
Late payment
Greg Clark meanwhile announced plans to tackle late payment, a big problem suffered by small businesses. It includes forcing large companies to nominate a board member to ensure that invoices are paid on time to small suppliers.
Business rates
Speaking at a fringe event, business secretary Greg Clark said business rates could be changed to help High Street retailers.
He said the Treasury is conducting a review of rates, but said he believes the High Street "makes a big contribution to the community, and to villages, towns and cities and I think some recognition of that is required.
"Business rates will be one way of doing that."
In his speech, Boris Johnson said: "Give the councils the ability to retain stamp duty, council tax, business rates, and annual tax on enveloped dwellings, and they will have a motive to go for growth," he said.
"Of course you would need to prevent councils from hiking the business rate, and you would need an equalisation formula because the yields are so different across the country."
Brexit
Brexit unsurprisingly was a major issue at the Conservative party conference with Boris Johnson attracting a big crowd as he attacked Theresa May's plans and outlined his own ideas.
"It occurs to me that the authors of the Chequers proposal risk prosecution under the 14th century statute of praemunire, which says that no foreign court or government shall have jurisdiction in this country," he said.
"It would mean that UK business and industry - the entire UK economy - would be exposed perpetually to regulations that might have been expressly designed, at the behest of foreign competitors, to do them down."
In speech, Theresa May reiterated that she does not back a second referendum and on the ending of free movement, she said: "We will give British business an incentive to train our own young people and to invest in technology that will improve their productivity."
I'm a freelance content creator and event host who helps small businesses and the organisations that support them. I have 18 years of experience as a small business journalist having interviewed hundreds of entrepreneurs from billionaires like Sir Richard Branson to the founders behind brand new start-ups. I've worked for a range of leading small business publications and support groups, most recently as head of content at Enterprise Nation where I was responsible for the prolific output of content on the company's blog and social media. I'm based in Bristol where I run and host regular events with the local small business community and have strong connections to major business organisations in the south west region. In total, I've hosted over 50 events; from intimate meet-ups to conferences with an audience of hundreds including events for international brands like Facebook and Xero. I'm also a big fan of podcasts having hosted Enterprise Nation's Small Business Sessions as well as lots of online events including Facebook Live interviews, webinars and three live web chats from inside 10 Downing Street. With my partner, I co-run Lifestyle District, a lifestyle blog focused on culture, art, theatre and photography. I'm here to help. I'm volunteering free advice calls of up to an hour as part of the Recovery Advice for Business scheme, over the next 6 months. Please get in touch to see how I can help your business.