BLOG
The six key lessons we learnt from Social Media Week Bristol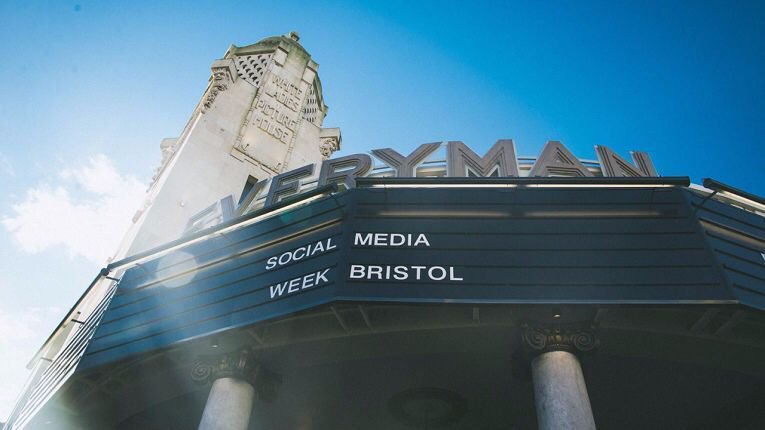 ---
Posted: Sat 31st Aug 2019
The Small Business Social Media Summit in Bristol brought together founders building businesses through social media.
The event, which was run by Enterprise Nation as part of Social Media Week Bristol, featured entrepreneurs and experts sharing tips. These are our top takeaways from the day.
1. Get personal with your community
Before launching Quay Street Diner, founding team Ben Merrington and Jon Finch Key built American-style BBQ restaurant and festival business Grillstock through a relentless approach to marketing.
"It went from passion into something that built pretty quickly," Merrington reccounted. "Within a couple of years we were running a number of festivals. The biggest was 30,000 people."
They found that outsourcing social media didn't work out - "it wasn't personal enough, people can see through that," Merrington said.
Are your followers getting a sense of authenticity?
2. Running a personal blog to help build your brand
Bex Band, Enterprise Nation member and founder of adventure holiday company Love Her Wild, has built her blog to 14,000 visitors per month. It's become a key source of income, generating revenue through donation service Patreon, affiliate marketing and sponsored trips. Band believes it's important to make the concept behind your blog really clear.
"It's really important to ask yourself what you're an expert in. There's a lot to be gained from establishing yourself as an expert. I have two brands, the Love Her Wild adventure community and my own brand as an influencer. That's meant I could pitch myself as an expert," Band said.
She's built the blog without spending any money on marketing. Instead, she's relied on search engine optimisation and social media. One technique that's paid dividends is to answer questions related to posts on sites like Quora and then include a link.
3. Think about the themes and values of your posts
Band has benefitted from having a strong message behind her blog - she wants to make adventuring accessible - and recommends being as transparent and authentic as possible. There are three content themes within that overall mission statement.
Advice: when people go to Google they often looking for specific answers - "that's your money maker when it comes to traffic," added Band.

Personal blogs: share her own story to develop connections with her followers.

Opinion blogs
"I would advise you to not play it safe when it comes to writing opinion articles," Band added. "Dear adventurers, please stop pretending everyone can do this is one of my most popular posts. I got known after that and people started contacting me about it for quotes."
4. Influencer campaigns can make a big impact
Baby product manufacturer Rockit has sold 60,000 products in its first two years, with 25 distributors in 45 countries. User generated content has played a big role in its marketing strategy.
"We use micro-influencers a lot. Customers follow-up on that and it snowballs," founder and CEO Matt Dyson said. "We give distributors a percent of free products with the understanding they'll give it to influencers and other people."
5. Look at the different places customers leave reviews
Customers have more chances than ever to share feedback, whether it's a beautiful Instagram post or a rant on TripAdvisor.
It's helpful to see what people are saying on the different sites, Quay Street Dinner's Merrington said. The restaurant has jumped from 1,078 to the top 100 in Bristol since they opened and customer comments have helped them understand how people see the brand.
That said, Merrington acknowledged the difficulty of keeping on top of everything when there are so many sites for people to post on.
6. Get over the fear and do it!
playHOORAY! founder and Enterprise Nation member Claire Russell couldn't imagine putting her business out there just a few years ago, but now she does a daily live broadcast on Instagram.
"If someone said to me two years ago that I'd be going live every day, and on baby play Monday I can have 6,000 viewers, I'd say no way! This is a big deal sitting here. I can hold an assembly full of kids but adults are a different matter," she told the audience.
Russell built up to it by talking more and more and eventually turning the camera round on herself.
Chris has over a decade of experience writing about small businesses and startups. He runs Inkwell, a content agency that helps companies that sell to small business owners grow their audiences through content marketing. You can find him on Twitter at @CPGoodfellow.