BLOG
The science of getting and keeping an online customer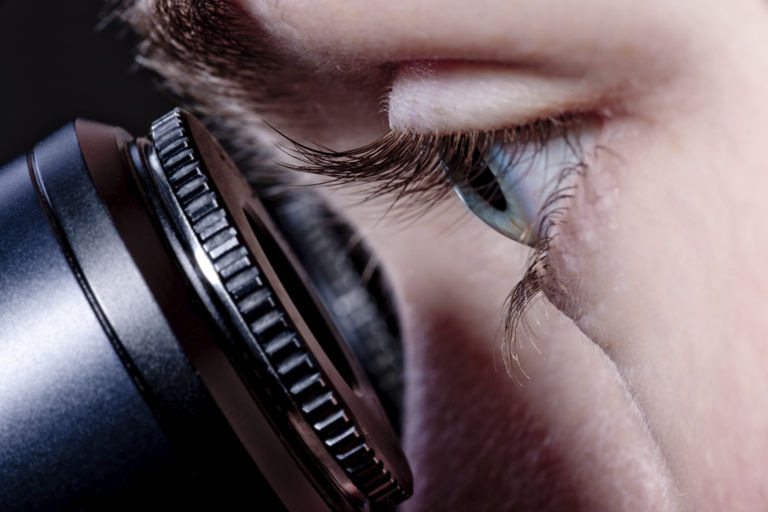 ---
Posted: Tue 5th Jan 2016
Generating customers and keeping them has turned from an art to science in the age of performance marketing. Rory Fryer from Databowl, an Enterprise Nation Pro Member, explains how to do it.
"The purpose of business is to create and keep a customer"
Peter Drucker
The legendary Drucker also said that business is just marketing and innovation. So presuming that you are innovating and providing your customers with the upmost value possible then your attention should focus on the marketing of your product.
This article is broken down into two sections and walks you through the two most important steps of marketing; getting and keeping your ideal customer. If you are like most businesses, operating online is part, if not all, of how you acquire a customer for the most cost effective amount.
Acquiring a customer online can be broken down into two main parts:
Traffic: What you do to drive a customer to your website

Conversion: When the customer is on your website, getting them to opt-in to your offer
"The attention moves"
To find the traffic you have got to follow the attention. That means being incredibly aware of where people are hanging out online and the context around what they are doing in those locations. For example Twitter a few years ago was super hot in terms of the attention each tweet got but that has changed. Just look at some of your favourite celebrities getting 20-30 retweets now compared to the 1,000+ they used to get.
However that same attention is still there; it has just moved to, for example, Instagram where people with followings in the hundreds of thousands will receive thousands of likes on pictures.
There is also context that has to be taken into account when you generate traffic. People viewing offers will view them differently on different platforms. Clicking on a native advert will be more likely to convert on a editorial style article, compared to those clicking on a social advert who may be more open to responding to an impulse style landing page.
Where do your customers hang out?
Some actionable advice that you can take right now is start to look where your ideal customer is hanging out online, then find ways to organically find them or to buy paid advertising in those spaces, tapping into their conversation.
A good way to To tap into the minds of your customers is by looking at forums and comments on social media posts to see what kind of language they are using and what they really care about.
Your message
Once you have found a way to direct the traffic then you must have a landing page or a website to capture people who are clicking on your ads and content.
Landing pages are a one page website that tells story for people to opt into. This can be done in numerous ways, but there is absolutely no need to re-invent the wheel. Setting up a landing page is an art, but mostly science and you can find heaps of information on doing it online such as here.
We have found a good landing page contains the following elements:
Strong visual pictures

Eye catching headlines

Opt in box placed in the top right hand corner

Strong call to action
If you're going to spend a lot of energy in getting attention to your website then make sure that you have a trackable method of making a sale or capturing personal details to follow up with that is conversion ready and legally acceptable.
Once you have the customer's details and know they are interested in the value, or product that your company can provide, then nurturing that lead and keeping in constant communication by delivering relevant content to them is absolutely key.
The better you are at nurturing the customer and keeping them with you the more money you will have to acquire a new customer. This part of follow up communication is deadly important in making sure you master the art of keeping a current client, as acquiring a new customer can cost six to seven times the amount that it can cost to keep one.
Email is probably your most affordable way to scale and communicate with prospects and measure response. If they are opening emails and clicking on links to a particular product or service it is almost certain that you should be tailoring your communication around that product or service.
Direct response marketing pro Gary Halbert specifies that the best indicator that a person will buy in the future will be based on past results. If you can find out past buying practises of prospects it puts you in great shape for finding other relevant offers to send. Take a look at the past history your prospects have had with your company and which products they tend to favour. If the prospect has never bought from you before, surveys can be a great way to connect and find this out).
There is one pro-tip here that you should bear in mind; keep the content interesting! Most of the talking that goes on in the world is companies hard selling and sending out right hooks. The best way to cut through the noise and capture the attention of your prospect is to provide strong useful content to their areas of interest.
Many people overlook the value that having your company in an authority position can provide. Being an authority means that the trust is put into your company. Once you get trust on your side then the lifetime value of each customer you obtain will go through the stratosphere and allow the whole system to work that much more effectively.
Rory Fryer is a Pro Member of Enterprise Nation. You can find information about Pro Membership and the benefits it can bring your advisory business here.
_Get more advice on running a great web business with our Go and Grow Online campaign. _ For tips, details events and special offers, click here.
Other content from Enterprise Nation Pro Members:
Enterprise Nation has helped thousands of people start and grow their businesses. Led by founder, Emma Jones CBE, Enterprise Nation connects you to the resources and expertise to help you succeed.