INTERVIEWS
The Sales Series: 10 small business elevator pitches to inspire you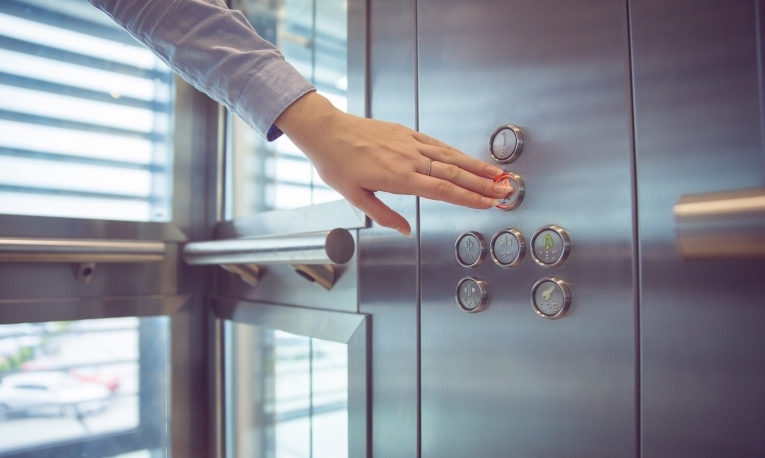 ---
Posted: Wed 27th Feb 2019
In the short time it takes a lift to travel a few floors, could you describe your business to win over a new client, customer or investor? That's your elevator pitch.
As part of The Sales Series, content on the public blog and member only content section of Enterprise Nation to boost your selling skills, we asked Enterprise Nation to share their elevator pitches in around 50 words.
We've posted 10 of the best below to inspire you to craft one. Share your own elevator pitch in the comments.
"I'm Bev Hepting, known as The message Maestro. I specialise in showing business owners how to create and deliver their own unique business message. Working with them to understand exactly what they do and how to deliver their message in public with confidence and clarity."
"I help ambitious professionals and entrepreneurs to polish up their LinkedIn profiles and connect with finesse in order to achieve both career and business success."
"You know how clients never tell you about 'issues until it is too late? Enquir3 help open minded business owners discover the cause of dissatisfaction. Turning clients into raving fans who stick around longer, spend more and actively promote your business to others."
"Teambuilding with sheep. Yes, real sheep! Swap your office for a field, ditch all your devices and have fun on a farm. Discover how you and your team really work together - or not!"
"Are you struggling to get your business noticed online? I help entrepreneurs cut through all the noise, and build an online marketing system to help you grow your business. No more spray and pray time wasting on social media - let me help you find more clients in less time online."
A free course to improve your sales skills
Enterprise Nation members can access a range of online course to boost their skills and knowledge on a range of issues including sales skills.
Login and take the sales course
"NaturaVits® is a vegan only brand, selling supplements and meal replacements via the world's biggest online marketplace, Amazon. Our products are suitable for vegans, vegetarians, flexitarians, Halal and Kosher diets and anyone looking for a cleaner and more ethical diet and lifestyle."
"Heard of journalling? Given it a go? Most people give up as they don't know what to write about or what to do with their pages. That's where I come in. I am the journalling coach. I activate your writing, coach you to extract the nuggets and your business grows."
"We're a social-first communications agency working with businesses driven by purpose, not just profit. We're passionate about people! Conversation and creativity drives the way we work. We engage and we inspire action. So, if time and expertise leave your message missing the mark then we'd love to talk."
"I'm Joanne and I creatively empowering design-led souls to make your ideas a reality. By collaborating on design and product concepts that are not only inspiring but also meaningful. I'll provide you with a bespoke graphic design service or product development ideas that are the right fit for your brand."
"Did you know there are dragons in Edinburgh fighting fakes online? SnapDragon has become a leading light in brand protection, defending revenues, reputations and consumers. Using clients' intellectual property rights, SnapDragon's multilingual analysts ensure that counterfeiters can be defeated, protecting innovators, businesses and customers alike. Can our dragons help you?"
Want more resources to boost your sales skills?
Become an Enterprise Nation member to get access to online learning courses including sales plus the upcoming member only content in The Sales Series.
I'm a freelance content creator and event host who helps small businesses and the organisations that support them. I have 18 years of experience as a small business journalist having interviewed hundreds of entrepreneurs from billionaires like Sir Richard Branson to the founders behind brand new start-ups. I've worked for a range of leading small business publications and support groups, most recently as head of content at Enterprise Nation where I was responsible for the prolific output of content on the company's blog and social media. I'm based in Bristol where I run and host regular events with the local small business community and have strong connections to major business organisations in the south west region. In total, I've hosted over 50 events; from intimate meet-ups to conferences with an audience of hundreds including events for international brands like Facebook and Xero. I'm also a big fan of podcasts having hosted Enterprise Nation's Small Business Sessions as well as lots of online events including Facebook Live interviews, webinars and three live web chats from inside 10 Downing Street. With my partner, I co-run Lifestyle District, a lifestyle blog focused on culture, art, theatre and photography. I'm here to help. I'm volunteering free advice calls of up to an hour as part of the Recovery Advice for Business scheme, over the next 6 months. Please get in touch to see how I can help your business.