MEMBER STORIES
The posh hot chocolate brand inspired by the man who brought hot chocolate to Britain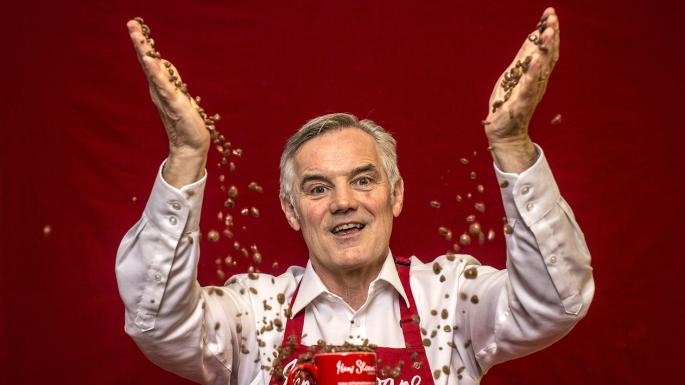 ---
Posted: Fri 27th Jul 2018
Enterprise Nation member Brian Watt tells the story of his brand, Sloane's Hot Chocolate.
Describe your business.
Post Hot Chocolate.
We put more cocoa into our hot chocolate so it actually tastes of chocolate.
We blend, make and pack our unique chocolate beads in our studio in Surrey.
We won the best hot chocolate award from The Sunday Telegraph. and have won several Great Taste awards.
What's the story behind your business?
We're inspired by Sir Hans Sloane who tasted cocoa and water in Jamaica and thought it was nauseating so set about making his own recipe adding some milk and sugar.
He brought his milk drinking chocolate to London in 1689 and his recipe soon became popular all over the city in places like Whites of Soho.
We launched our range in 2014 and were soon listed in Waitrose and lots of coffee shops who wanted something different from their sugary powders
.Our biggest achievement was becoming number one in Waitrose premium hot chocolates versus some tough competition from big players like Twinings and Charbonnel.
Our next goal is to launch into two or three export markets.
How has Enterprise Nation helped your business?
Enterprise Nation is one of the best value for money groups an entrepreneur can join.
The events are always a mix of listening to people who have made it, talking to retailer who are interested and making friends with other entrepreneurs who are going through the same journey.
If you are joining one entrepreneurs' group, make it Enterprise Nation.
What are your top tips for business success?
Focus on your point of difference.
Develop one sentence that sums up your proposition.
Watch the consumer shopping your category for free insights.
Ask questions of people who have made it most want to share.
Be bold with buyers and try something different .
Join Enterprise Nation today and become part of an amazing community of small business owners.
Posh Hot Chocolate