BLOG
Pitching to retail buyers: Five things you must prepare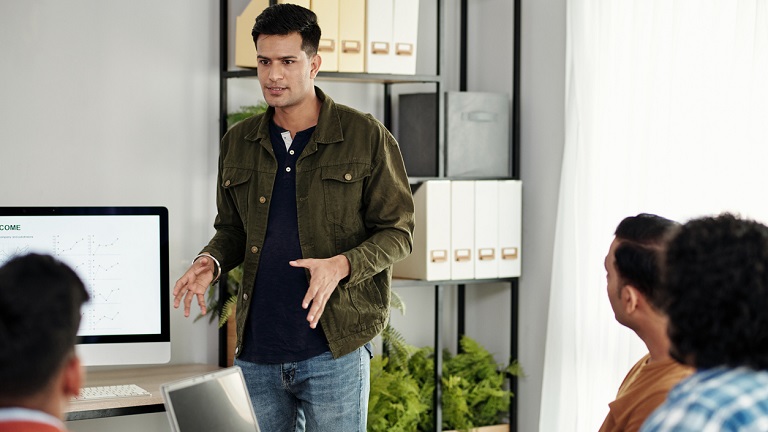 ---
Posted: Mon 18th Sep 2023
Want to get your business's products on the shelves of the retail giants?
In this blog, Rekha Mehr, retail buyer turned pitch professional, explains how to ready yourself to pitch your products to buyers at major chains.
1. Approach: Timing, format and follow-up
If you're struggling to find the name of a particular buyer, try looking through the trade press as buyers are often asked to write about or comment on category trends.
Avoid making contact on Mondays (certainly the mornings), as buyers typically spend them preparing for internal trading meetings.
If you're struggling to get a buyer to respond, try other members of the team, such as the assistant buyer or a buyer's admin assistant. They might be able to advise you on a better time or way to get in touch or move things forward themselves.
2. Presentation: Style, format and length
Send a brief email which takes no longer than 60 seconds to read and communicates what problem your product is solving and why it's right for the buyer's customers.
Include any awards, high-profile endorsements or press coverage you've received, as these testimonials speak volumes.
Follow up with a phone call two or three days later to ask how the buyer would like to take things forward. For example, would they like you to email over more information, schedule a call or book a meeting?
3. Competitors: What you should and (crucially) should not present
Understanding your marketplace, acknowledging your competitors and highlighting your unique position against them is imperative to success.
A unique selling point (USP) is the key reason customers buy, so be sure to highlight it to your buyer. Is your product's USP that it's cheaper, better value or the first of its kind?
Don't be tempted to bad-mouth competitors' products as it will weaken your argument. Instead, focus on the things that your product does best and let the facts speak for themselves.
4. Pricing: What you need to share
It's not essential to mention the cost price in the first communication but you could mention the suggested selling price to help set the scene.
Negotiation must be a win-win for both yourself and the buyer, so make sure you know how low you're prepared to go.
Factor all costs into your own margin, such as:
the cost of delivery (buyers won't want to see this as an extra cost)

a marketing allowance (to partake in their activities)

payment terms (often a discount is offered for prompter payment so factor this in upfront)
5. Add-ons: Additional things the buyers might expect
Buyers will expect you to be conducting your own marketing activity to promote your brand so be prepared to share your plans around that.
It's important to build a marketing budget into your own margin to cover extra activity like sampling or demonstrations of features in their publications.
Exclusivity isn't always a bad thing! Choose your first customer wisely and perhaps agree to a time limit which gives you some breathing space to focus on your next customer.
Relevant resources
Enterprise Nation has helped thousands of people start and grow their businesses. Led by founder, Emma Jones CBE, Enterprise Nation connects you to the resources and expertise to help you succeed.