ANNOUNCEMENTS
Sustainable Small Business Awards: The nominees for the Sustainable Changemaker Award are…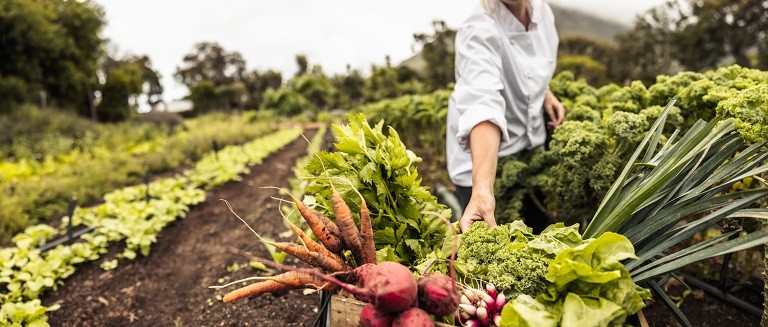 ---
Posted: Fri 19th Aug 2022
At Enterprise Nation, we love to recognise small businesses across the UK that are making a conscious effort to be sustainable. We launched our Sustainable Small Business Awards to champion the achievements of our nation's small businesses.
Since the competition closed in early August, the judging panel has been hard at work whittling down nominations for each of the five awards categories.
The Sustainable Changemaker Award is to celebrate an individual who is leading the way, and stands out for their passion for change, in the world of sustainability. The nominees are:
Below, these six individuals tell us what they've been doing to embed sustainability into their businesses, and why they've put themselves forward for the Sustainable Changemaker Award.
Why is sustainability important to you?
Marie Callan, URBAG®: Our story is defined by a passion for sustainability and a determination to make a positive impact. We want to rid the world of dry-cleaning single-use plastic garment covers with a smarter, more luxurious, reusable and sustainable alternative.
Alex Miles, Yorkshire Learning Providers: As a not-for-profit regional skills network, we're committed to bettering people's lives through post-16 education programmes. We strongly believe that improving knowledge and understanding of sustainability through education is critical to changing lives. Access to sustainability knowledge shouldn't be just for the few but for everyone.
Chantelle Nicholson, Apricity: Unless we start to make positive, proactive changes, there will be many losses for our planet and our people. Food is life, so to communicate our culture and knowhow in this way is very relatable. It brings people together, which is something we need more than ever right now.
Harriet Saywood-Bellisario, Saywood: After focusing on sustainability and ethics at university, I was appalled with the way we produced clothes. How could we possibly be treating the people who make our clothes and the planet in such a disastrous way? I knew I wanted to be part of creating positive change, to change the face of sustainable fashion through an ethical lens, one piece at a time.
Sue Tonks, HydroVeg Kits: Sustainability is the key to our future society. Our vision is to feed families in the developing world, and we've been working with universities and specialists to work towards this. We focus on providing good-quality fresh food, without airmiles and wastage. The food is easy to create and takes little time and space, and we encourage people to eat it as they need it. That way, they aren't forced to buy an amount they can't eat, which prevents waste.
Susan Luxford, Timeless Toys: Plastic toys are routinely ignored in discussions about waste, incineration, recycling, ocean pollution and climate change. Plastic is all too pervasive in our children's lives. Our purpose is to offer high-quality toys and products from brands that adhere to the highest environmental and ethical standards – all in one local high-street shop.
What have you done to build sustainability into your business?
Marie Callan: I've spent decades working in sustainability and found that the plastic problem never goes away. By eliminating single-use plastic in an industry rife with excess plastic consumption, I hope to create a new blueprint for businesses and consumers alike.
I designed the URBAG® with sustainability in mind, from working with natural and recycled materials to using sustainable methods of production. The URBAG® is hand-crafted in Wales by a Leading Fast Forward accredited social enterprise, and will last a lifetime.
Alex Miles: I've been trailblazing a greener curriculum across post-16 education for the past two years not just in Yorkshire but across the North. I've held numerous workshops and webinars for education and skills providers to develop greater awareness and knowledge, and I've challenged and lobbied local combined authorities to up their stakes and improve their response.
Chantelle Nicholson: Apricity's entire framework – how it's built, how it operates and its culture – is based on a sustainable and regenerative ethos. Rather than follow the norm, we've taken many risks to get to the heart of a true sustainable business. We analyse everything that comes into and leaves the business to try and find the best way, the most regenerative way.
Harriet Saywood-Bellisario: Anything we create, we do sustainably and ethically – this is a non-negotiable aspect of my business. I've built up a breadth of experience and this has driven my approach to who the brand collaborates with. I'm not just making sure we choose materials responsibly, but embedding this responsible and sustainable approach across the supply chain.
Sue Tonks: Sustainability is vital to us. We work with universities and business partners to reduce our carbon footprint in terms of materials, wastage and emissions. We constantly review our product and working practices and pass that on to our customers and the schools we work with. My vision is to feed the developing world with fresh veg at home.
Susan Luxford: We're unique in that we're the only high-street toy shop in Brighton and Hove – and possibly even UK-wide – that focuses completely on plastic-free eco-friendly toys. My shop is built on the value proposition that we've done the research so the customer doesn't have to. I interrogate suppliers about their products and processes and their environmental and ethical credentials. This means customers can buy with confidence.
How have you inspired other people to take action and change their behaviour?
Marie Callan: Education is crucial to what we do, and I educate dry-cleaners. New plastic taxes, rising cost of plastic rolls, and increased customer demand for a plastic-free alternative will necessarily shift their business. The key to success is to move away from a single-use culture and offer clients a convenient, reusable and stylish alternative, which will also reduce their own costs.
Alex Miles: Through my work, I've been able to inspire many further education and skills providers to adapt their curriculum and institutional response to sustainable development. I provide ongoing support, guidance and resources to the education sector and promote equality through sustainability. I'm not afraid to hold funders or authorities accountable for their commitment on this agenda.
Chantelle Nicholson: Already, there have been a number of awards, including the most influential women in sustainability within hospitality in the UK. We educate the entire team, as well as our guests, on a daily basis and allow them to contribute ideas,. This collaborative approach has inspired others to change their behaviour.
Harriet Saywood-Bellisario: Our message is that fashion, sustainability and ethics can co-exist. It's really important to me, and the wider industry, to bring consumers along the journey to create these habitual changes and demand more from the big brands. I love to chat with customers and shoppers about the positive potential for change in the fashion industry and to educate them on how, both as brands and as individuals, we can make a difference.
Sue Tonks: I committed to net zero immediately. I wrote a paper on delivering my products in an electric vehicle and the cost/time/productivity analysis. I encourage my customers to reduce their food journey with home-grown fresh veg, using 70% less water, picking and eating daily, creating less food waste, and reusing the materials in the kit.
Susan Luxford: I use Facebook, Instagram and our website blog to raise awareness that toys are the most plastic-intensive industry across the world, that 320 million of them are thrown away every year, and that 90% of them can't be recycled. My marketing provides detailed information about the products we stock and we make sure all our decisions are transparent. Our messaging is clear in promoting buying less, buying better and responsibly.
How have you promoted and influenced sustainability?
Marie Callan: Leading by example and providing organisational support within the workplace helps drive pro-environmental behaviour. That's why I've developed a corporate offering, the first plastic-free dry-cleaning service for offices. We'll launch our first trial in September, then expand the solution across the UK. These partnerships are key to driving change in the industry.
Alex Miles: Through launching the Green and Sustainable Development Ambition for further education and skills providers across Yorkshire, I've encouraged over 30 organisations to sign up and commit to changing their response to this agenda. I also encourage education providers to give learners and students the platforms they need to be agents of change. Young people are the future and know what they want from their careers and learning.
Chantelle Nicholson: I use various platforms to amplify my voice – my board role with ReLondon, awards, social media, information on our website for best practice, and much more. I take part in panel talks to advise on how we're working and what we've learned, so others can take on these practical lessons rather than having to do the research and hard work themselves.
Harriet Saywood-Bellisario: In my first year of Saywood, I worked at Label/Mix, a small brand under Next, and drove change to source more responsible and sustainable fabrics. This also had an effect on Next, driving further change and championing sustainability throughout the wider business. I also co-founded the Circular Block Party, bringing together a collective of small brands and start-ups to celebrate their sustainable and circular approach.
Sue Tonks: Schools use HydroVeg Kits to grow all year round, in a sustainable way. Normally, they would start veg-growing at spring term, but with the kits they can grow all year, outdoors, in little space. For homes, we encourage families to grow veg, while keeping their garden for play and pets. Disabled people and those who can't manage a garden can grow easily with no lifting, digging or bending. We share natural remedies for aphids, caterpillars and other pests with our customers.
Susan Luxford: Interrogating suppliers about how they make their products and what materials they use forces them to substantiate their eco-friendly claims and ultimately improves transparency. Our shop is waste-free: we either reuse all our packaging or give it away to other small businesses and local residents moving home. I also liaise with nearby schools. In this way, we are zero-waste and promote a circular economy.
Why should you win the Sustainable Changemaker Award?
Marie Callan: I created URBAG® in 2019. Setting up a business and having two children amid a backdrop of a global pandemic was a real challenge, but I'm so proud of how far URBAG® has come.
It really has been a labour of love. From what started as just me and my sewing machine at the kitchen table, I've created a product and a brand that is pioneering sustainability in the fashion and laundry industry. I'd love to continue this journey to change the industry and inspire more people and businesses to make conscious choices in their daily lives.
Alex Miles: I'm committed, passionate and trailblazing this agenda across further education and skills. My underlying vision is students of all levels, ages and abilities have access to sustainability matters. There are no other organisations championing this agenda on such a scale within further education.
Chantelle Nicholson: Apricity is a forward-thinking restaurant and community. To win this award would affirm the action we are taking, and make it known to a wider audience, thus influencing them and inspiring them to join the journey and make the much-needed proactive and positive changes for our planet and our people.
Harriet Saywood-Bellisario: I have the passion, drive, resilience and experience to create change in the fashion industry. I want to use Saywood as a platform to do this, but the mission is to spread awareness and demand change much wider, whether it's through supporting other brands and businesses to adopt a more sustainable business model, or working with audiences and consumers to reach this goal.
Sue Tonks: We're a small business but teeming with ideas to make a difference. With no gardening or engineering background, I've learned everything from scratch, seeking advice as I hit hurdles. Much must change in our eating habits, waste, and how we feed ourselves. We need to use less water, not strip the soil of nutrients, and teach people to become more self-sufficient. I am living proof, at 63, that a simple idea can turn into a product or business. There is no limit to what people can achieve.
Susan Luxford: I'm doing something unique but important, whether a customer is already taking steps to be more eco-conscious or has never considered sustainability before. It's wonderful when customers tell me how pleased they are that I'm here, how much they love the toys. It makes me really happy to know that in my own way, I'm contributing positively to the environmental crisis. I offer families an easier choice of saying no more plastic. 
Plan it with Purpose
A programme designed to help owners of small and medium-sized businesses develop a better understanding of environmental and social issues in the UK. Visit the Plan it with Purpose hub
Enterprise Nation has helped thousands of people start and grow their businesses. Led by founder, Emma Jones CBE, Enterprise Nation connects you to the resources and expertise to help you succeed.