BLOG
Successful selling: Understanding your customer's needs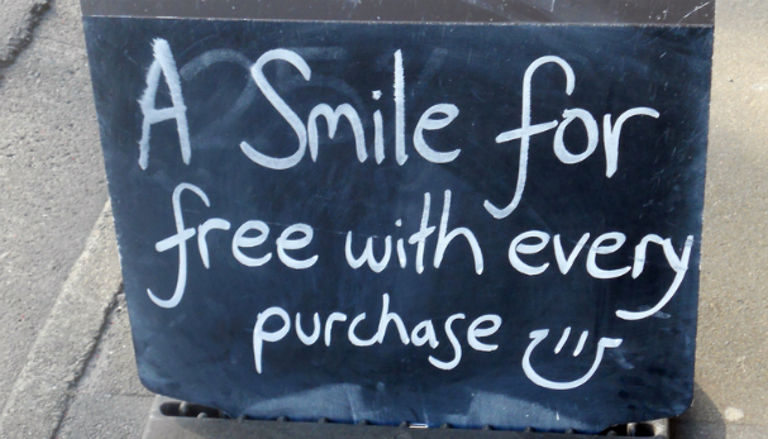 ---
Posted: Thu 24th May 2012
Sales supremo Jackie Wade has worked with businesses across the globe to teach them the art of selling successfully - and she's recorded everything she knows in her Brightword-published book Successful Selling for Small Business. In this extract from the book, she considers the importance of looking at things from your customer's point of view.
One of the most common pitfalls in sales is to be too seller- or self-focused: "my product", "my service", "me", "I", and so on. As entrepreneurs, business owners, inventors, we have come up with an idea, concept, product or service and think it's brilliant (or at least hope it is!). Now let's tell the world all about it and how great it is and everyone will want to buy. There is a mistaken belief that telling is selling - if I tell enough people about what I do, someone somewhere will buy. This is not necessarily true.
Be buyer-focused
Yes, of course you should believe in yourself and your product, because your passion and belief are vital to success. But simply telling people what you do, albeit passionately, is often not enough. The worst salespeople are egotistical, self-centred and ultimately turn customers off as they talk relentlessly about themselves. Actually, even some of the nicest sales people make the same telling mistake unintentionally. They get in front of a prospective customer and just off-load or dump as much information as possible. Sometimes this is nerves, sometimes passion, sometimes just a rush to get in and out as quickly as possible and not waste the buyer's time. To sell effectively you need to be truly buyer-focused - everything else comes second. A focus on your potential customer as an individual will serve you well and allow you to best match your product or service to each situation and get maximum results. This is more than just a simple market research exercise; it's about gaining a true understanding of your buyer and their needs and motivators. This customer focus applies throughout the sales journey and will help you significantly maximise each situation in terms of opening the door, getting the first sale, identifying future sales and opportunities and generating referrals and other contacts. It's about truly connecting with your buyer, listening to and understanding the full extent of their needs.
So who is this prospect or potential customer?
Throughout your business journey, you will be selling to different types of people, all at different stages of interest in you and your product, from blissfully unaware to committed loyal fan. I call this the stranger to lover syndrome: the process of moving prospects from being total strangers (unaware), to acquaintances (casually aware), to friends (know and like) and ultimately lovers (know, trust, love and rave about). You may, at different times, be selling to any or all of the following: New prospects: People who you believe have a need you can fulfil. These are for the most part strangers or acquaintances but potentially future loyal customers. Customers: Past or present customers with further requirements or needs for more of the same or other new or additional products/services. These will vary from passionate loyal fans or lovers and friends to more fickle, perhaps casual acquaintances. Promoters: Individuals in your circle who know, like and trust you and who can lead their contacts and customers to you or you to them. They believe you can fulfil their customers' needs and are happy to recommend or connect you. If you are starting a business from scratch you may be thinking of, or indeed need to, engage with strangers. However, don't overlook potential promoters, friends or lovers in your circle, who are extremely valuable and who can double, treble, maybe even quadruple your "sales force" either informally or formally. These represent an easy, safe and often untapped way of generating warm leads and sales. As your business develops and grows, your sales challenge will be to time-manage your multiple relationships, striking an important balance between finding new customers, and nurturing existing ones.
Buy Successful Selling for Small Business
[product id= "56607"]
Read more from Jackie on Enterprise Nation
Photo credit: Kristina Hoeppner
Enterprise Nation has helped thousands of people start and grow their businesses. Led by founder, Emma Jones CBE, Enterprise Nation connects you to the resources and expertise to help you succeed.