VIDEO
Small business sustainability: Video workshops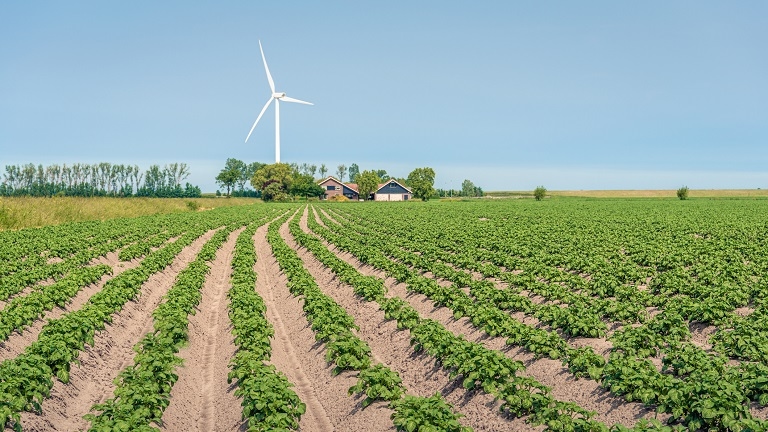 ---
Posted: Fri 29th Jan 2021
Catch up on the Plan it with Purpose zone content from Enterprise Nation's StartUp 2021 event.
The Plan it with Purpose Zone at StartUp 2021 was full of top tips and advice, with talks and workshops on branding, PR and much more.
Re-watch the content by clicking the session titles below.
Speaker: Jonathan Aslin, director of Intsilo Limited
Agenda: Jonathan explores key climate considerations to have in mind when setting up a new business.
Speakers:
Emma Gregan, compute and networking specialist at Dell Technologies

Sonya Barlow, global diversity, equity and inclusion consultant and founder of Like Minded Females

Sarah Guerra, director of equality, diversity and inclusion at King's College London

Garry Connor, director of services at Diversiti UK Learning and Development CIC
Agenda: A panel of experts discuss the importance of implementing diversity and inclusion strategies in your start-up.
Speakers:
Josephine Philips, founder and CEO of Sojo

Chris Mjelde, founder and CEO of Verdn

Adil Delwar, founder and CEO of Palm Life
Agenda: Three founders share their experiences of running green businesses.
Speaker: Sophie Segal, co-founder of Co-CREATE ImpACT
Agenda: Wondering how to make your start-up more sustainable? This is the session for you!
Speakers:
Adele Aitcheson, co-founder of Grand Nanny

Dan George, founder and CEO of StepEx

Lucy Willoughby, founder of Good Things UK

Comet Chukura, founder of GLOW
Agenda: Four founders share their experiences of running businesses designed to help other people.
Speakers:
Max Smith, co-founder of Impactful

Rishi Gupta, co-founder of Zero Waste Club and Gomi Design

Fflur Lawton, head of public affairs at Smart Energy GB
Agenda: Our panel discuss top tips and advice for anyone looking to start a sustainable business (or become more sustainable).
Plan it with Purpose
A programme designed to help owners of small and medium-sized businesses develop a better understanding of environmental and social issues in the UK. Visit the Plan it with Purpose hub
Enterprise Nation has helped thousands of people start and grow their businesses. Led by founder, Emma Jones CBE, Enterprise Nation connects you to the resources and expertise to help you succeed.