BLOG
Social media updates for October 2022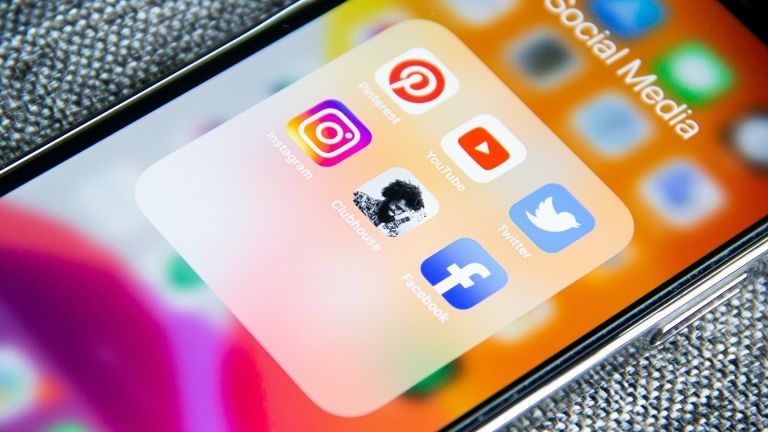 ---
Posted: Thu 10th Nov 2022
With the clocks going back, the days are getting darker sooner. But don't worry we're here to shine a light on this month's social media updates!
Meta (Facebook)
We'll start our round-up of social media updates with Meta's global introduction of Meta Pay. Originally introduced to the US back in June, Meta Pay is the rebranded version of Facebook Pay.
Mark Zuckerberg has announced that the updated feature will not function any differently from its predecessor. He further said that this is Meta's first step into creating a "digital wallet" for the metaverse!
Meta began testing a feature that will allow users to easily switch between their Facebook and Instagram accounts. The goal is to have all "Meta-based" platforms under one umbrella interface, with all notifications coming through a single Meta account. It seems that testing will only focus on Facebook and Instagram, with other Meta brands being added over time.
Another test that Facebook has been working on is a new option for posting! The new update provides an early access feature for subscribers who will be notified when new posts go out. Creators can set the early access period to either 24 hours, 48 hours, or a whole week!
This update doesn't stop there though, as Meta also previewed an option to restrict posts to "Top Fans" only.
Facebook's certainly been active!
New ad options were added to Facebook Reels which could inspire greater growth in revenue! The ads won't interrupt a Reel, instead appearing when the Reel has finished. A small indicator will also appear to let users know that an ad is about to start. If you're a regular YouTube user, you'll have an idea of what the ad indicators may look like!
That wasn't the only update to Facebook ads! Meta announced a range of measures to ensure privacy and to improve automated targeting.
Facebook is also adding a new way to customise what you see in your feed! A "Show More," and a "Show Less" button for recommended posts will be available. This is going to be a great way of telling the algorithm the type of content you like seeing! It's worth noting that this new feature will also be tested on Reels!
The final addition for Facebook sees an option to invite a co-author to your Facebook Reels. This development just started this month and will focus on collaboration and could inspire brands to work with influencers who are more experienced in Reels creation. Not only that but, all Reels creators can also utilise branded content tags to highlight the companies they've partnered up with.
Meta's making sacrifices
While there have been plenty of social media updates from Facebook this month – they've also had to make sacrifices…
The first of these are Instant Articles, which will be retired by April of next year. Instant Articles were created so publishers' articles had a better presentation – which was more engaging for their audience!
The retirement of Instant Articles came after Meta announced that its Newsletter platform, Bulletin, would be getting shut down.
The last sacrifice that had to be made might be somewhat surprising!
After losing their UK court battle Meta is set to lose Giphy, the company best known for the creation of GIFs!
The reason for this is down to the risk of lessening competition between Facebook and other social media platforms. As a result, Meta will work with the Competition and Markets Authority to ensure Giphy is sold to a suitable buyer.
Meta (Instagram)
From one side of Meta to the other, we're jumping into Instagram's updates next!
Back in July's social media update round-up, we found that Instagram was working on a "Notes" feature. Three months later, "Notes" is up-and-running!
The purpose of this new feature is to share a short update with your followers without intruding on their DM's.
We're putting a big emphasis on 'short', by the way. "Notes" only allow for sixty characters!
Instagram's previous experiment of getting multiple links in user bios has moved on to the next stage of testing with more users having access. This is a big update for brands and creators as having more links means they could generate more traffic.
This next update sees Instagram testing out some new options for ads, specifically focusing on placement. The test will see a trial of ads being placed on the first page of the Explore content feed.
Our final Instagram update is perfect for the marketing team, as the live testing of Native Post Scheduling has launched! Users will be able to set the date and time for when they want their grid posts and Reels content to go out. It's worth noting that there isn't any word on the ability to schedule stories in-app.
LinkedIn
Over to LinkedIn now and we're seeing that updates to pages and profiles have been their focus this month.
We'll start with some new features being added to Company Pages, specifically post templates. These templates are simple and customisable options for users who may be struggling with content ideas.
Post templates aren't a new thing for LinkedIn users, as individual profiles have had access to post templates since August!
Link stickers were another feature that was introduced to LinkedIn back in August and it seems the platform wants more of them! So they've introduced  "person" and "page" stickers. These stickers will link to a specific internal profile and should help LinkedIn see even more in-app engagement.
Another new feature coming to LinkedIn is Document Ads. This update will allow advertisers to promote long-form documents in feeds and look to be a great way to measure leads and audience retention.
Businesses will also be able to dedicate a section of their page to the company's values. This new section, dubbed "Our Featured Commitments," will allow companies to highlight five values that are important to them. Some of those commitments may include diversity, work-life balance, and environmental sustainability.
The final update for LinkedIn this month is about new profile features with a focus on security. These features will help with identity verification, detecting and removing fake accounts and boosting authenticity.
Pinterest
We don't tend to get many social media updates from Pinterest, but when we do – you know they'll be good!
Starting off, Pinterest has expanded its tool for API conversions! The upgraded API will let advertisers get a full insight into how their campaign is performing. It will also provide insight into audience behaviour, such as how they interact with campaigns.
They've also expanded on their video content approach by partnering up with The Louvre. Pinterest users will be able to explore the historic museum through the app's video content. The goal of this partnership is to "develop a network of creators and content production to accelerate live streaming on Pinterest."
Finally, for Pinterest, Idea Pins had a big update and it's something creators have been shouting about for a while! Creators can now add new music options to their pins including artists like Ed Sheeran!
Snapchat
It's been a quiet month for Snapchat – but that doesn't mean they've been inactive!
They've been focusing on their subscription package, Snapchat+, with more features coming to the service! One of the new features is "Custom Story Expiry Options." Users will have a range of expiry options, from one hour to one week!
TikTok
It's been a busy month over at TikTok HQ and their social media updates have been pretty big!
We're going to kick off with a HUGE update! TikTok has increased the length of video descriptions from 300 characters to a massive 2200 characters! You may be wondering why this is a big update…well, this will allow creators to provide more context to their videos which will in turn help with searchability. Our top tip – try to include some keyword phrases in your description next time you post!
Next up, TikTok has announced a photo mode which will allow users to share their static images as well as create carousels! We're yet to see any examples of photo mode on our FYP, but it sounds like TikTok is trying to give IG users what they want!
We're talking partnerships next as Linktree has partnered with TikTok! This update will mean that creators will have access to more referral link options which could generate more traffic.
While we already know that users can use Linktree on TikTok already, and this partnership looks to further enhance user experience across both platforms.
We think this next update is a great move from TikTok as they have made some age-related changes to live streams. Firstly, the platform will be increasing the age limit for when creators can go live – from 16 to 18. This is the same minimum age to send and receive monetary gifts through the app. This change will come into effect on November 23 2022
Is TikTok forcing Google's hand?
With social media platforms, like TikTok, becoming the preferred method for search queries Google may be forced to adapt. The search engine has announced that it'll be undergoing a revamp to make Google more inclusive to the TikTok generation.
The biggest change looks to be increasing the number of visual aids in the search results. With younger audiences absorbing information through video, search results will rank YouTube, TikTok and Instagram content higher!
Twitter
It's been a busy month for Twitter, and with Elon Musk now officially at the helm, we're expecting more updates to come in thick and fast!
We'll start with an update that will see a "View" counter being added to tweets. This update is similar to the view counters on platforms like TikTok and YouTube, and shows how many times your post has been seen. This could be a simplified way to show users how widespread their content is, rather than solely relying on analytics.
Another test that Twitter has been working on this month is audio Chats within communities. The test allows community admins to create live Spaces within groups and members will be notified on their home timeline when a Space is taking place.
It's worth mentioning that any visitors to communities can watch a Space, but they cannot engage with it.
We're talking Professional Accounts in our next update and there is a new analytics tab! The new update shows users key performance data including Impressions which will be presented in the Professional Home Dashboard. This update sounds a little like Instagram's professional dashboard, but will be a welcome update to Twitter users!
The Twitter updates don't stop there
A new "Link Spotlight" call to action button was officially launched! The feature lets brands add a URL to a variable CTA button on your profile to drive traffic.
Following on from an update we covered in July's round-up, where users could un-mention themselves, we've got a similar update for you! Twitter has been testing an option which will restrict who can mention you in the app.
This update is going to give even more control to users by allowing them to decide whether anyone, or just the people they follow, can mention them in tweets. You can even toggle mentions off entirely!
This next update is something we'd expect to hear from other platforms! But it looks like Twitter want users to do some in-app shopping as they're testing product displays in posts. This update is quite Pinterest-esque as new product cards will let brands highlight their products and provide users with a quick route to their shop
YouTube
It's over to the OG of video content for our penultimate stop of this month's round-up, kicking off with a Shorts update!
YouTube Shorts creators will now be able to add voiceover narration to their content! A much-requested feature, the addition of a voiceover option will give users even more ways to approach Shorts. The feature is exclusive to iOS users at the moment, but we expect it to come to Android users sometime soon!
This next update is a long-awaited one, as YouTube is introducing "@ handles!" Much like other social networks, the new handles will make it easier to drive traffic and promotion in-app. Originally, custom channel URLs were exclusive to users with over 100 subscribers, now the @handles URLs are being rolled out for all users!
Some new information has been provided over YouTube's new Data Stories! This update will display analytics for your content in a YouTube Shorts-like format! And will also show YouTube's recommendations on the content that you should keep creating for your channel! Data Stories also educates users on how to succeed on the platform, such as sharing tips on making a high-quality thumbnail.
Finally, for YouTube, some new ad options have been introduced. One option worth mentioning is "Moment Blast" which is specific to ads shown while YouTube is being watched on television.
It allows brands to take priority positioning when talking about a key moment such as a sporting event or promoting an upcoming series.
What else has happened this month?
We'll wrap up this month's social media updates with some notable mentions!
It's been all treats and no tricks this month!
That's a wrap on a pretty big month for updates. We'd love to hear which update stood out most to you! Let us know over on Twitter!
With Christmas being two paydays away, there's still time to get your social media ready! Find out what our top tips for Christmas Campaigns are for the festive period!
We'll be back in next month with more social media updates. Until next time, stay social!
---
Connect with Natalie for more brilliant social media support today!
Social media consultancy based in Wiltshire. Passionate about authentic, creative content. We're on a mission to educate, enable and elevate others through our social media mentoring and management services.