BLOG
Social media updates from April 2022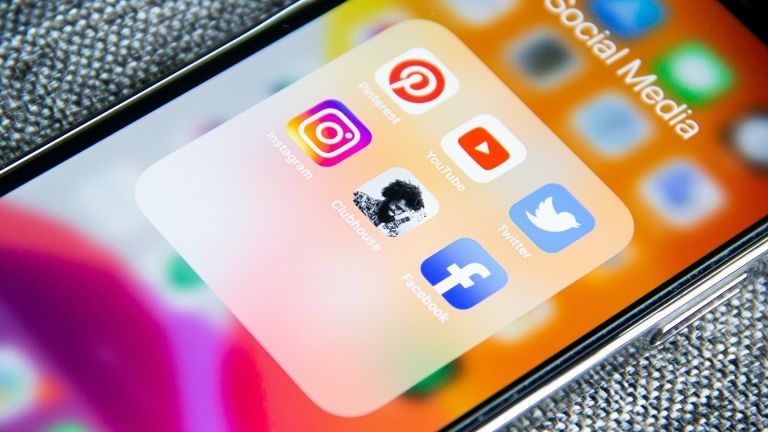 ---
Posted: Thu 12th May 2022
Natalie Sherman, founder and director of Naturally Social, brings us the latest news, trends and platform shifts that could impact your business. It's time for your monthly social media round-up!
Twitter
Starting off, there's the long-awaited, much-requested edit button feature – but it's not quite an edit button!
Instead of editing the original tweet, the edit will create a new tweet which will be added in the original tweet's place.
While that's somewhat confusing, it could mean that there is an edit history feature for tweets – allowing for more user transparency.
Professional accounts are now open to all users. Testing for this feature began in April last year and, assuming you meet the requirements, you'll be able to convert your profile to professional status!
Twitter has also introduced an improvement to the DM search feature.
Users will now be able to find specific conversations by searching for another user's name or by entering a specific keyword.
This could prove handy, though how often do you find yourself using the DM feature on Twitter?!
This next update could prove costly
Twitter is considering making TweetDeck a paid feature within the Twitter Blue subscription service.
TweetDeck is currently a free feature, used to help manage and post tweets.
There's no comment on behalf of Twitter on this potential change, so we'll keep an eye out for any developments!
Twitter has been busy carrying out a number of tests this month, including:
Allowing some hosts on Spaces to view performance stats so they can see how well their audio rooms are doing

Working on a closed captions option to add to audio-less videos

Trialling an un-mention option, which will allow users to remove themselves from conversations they don't want to be a part of

Testing the ability to include different forms of media in a single tweet
TikTok
Marketers will be a fan of this TikTok update as the video-sharing platform is currently beta-testing ads in the search results.
It looks like these videos could be given high precedence on the results page. Not only that, but because it's related to specific search terms, they could easily find users with more interest and intent to buy.
This can only mean one thing… more people will join the #TikTokMadeMeBuyIt group!
Ready to go back to school? TikTok certainly is! As it has launched a new Marketing Education Initiative, known as the Creative Agency Partnerships University.
CAPU aims to help agency partners, freelance creatives and marketers through the various aspects of content creation on TikTok.
Attendees will be given more knowledge and statistics, gaining a better understanding of how to 'win' with the platform!
Apparently, April is the month of advert updates for TikTok.
Their last update comes in the form of 'Interactive Add-ons.' These interactive add-ons will be split into standard add-ons and premium add-ons:
Standard add-ons are built for driving clicks and conversions and include a display card which can act as a link to your website

Premium add-ons are built for brand awareness and community building and include a showcase which will allow you to show off a product through a pop-out element
LinkedIn
Looks like TikTok isn't the only platform entering the education scene.
LinkedIn is looking to help people gain some essential skills to guide them towards getting jobs and professional opportunities.
Through the Career Pathfinder feature, users will be taken on a learning pathway to help them reach their predetermined six-month goals.
LinkedIn's new Showcase Link feature means that users will be able to add links to their profiles.
This is a great update and way to promote specific URLs like your newsletter, website or your new podcast!
This could also be a great way to generate click-throughs and promotions, for free!!
The last social media update for LinkedIn relates to their Creator Mode, which has received new and improved tools.
These include an improvement to analytics and an option for users to subscribe to notifications for accounts they already follow and are most interested in.
Instagram
Instagram is going to add a new multitasking feature that will allow users to respond to DM's straight from their feed.
These quick replies will save users time and mean they won't have to keep going to the inbox to check messages.
This isn't the only messaging update from Instagram. They've introduced Silent Messages which lets you send a message without a notification alert. That could be pretty handy!
This next update for Instagram could be a conflict of interest for some users as they going to carry out a test that removes the 'Recent' tab on the hashtag search page.
While this could be a means to make hashtags more valuable by only focussing on the top content. It could also relate to comments suggesting that Instagram will lower hashtags' reach capability.
Reducing the reach of hashtags could prevent the spread of misinformation and harmful messages from 'growth hackers.'
With that, Instagram has also announced that the Algorithm is being updated to put the focus on original content!
Now, we've all seen the Reels (and TikToks) where users lip-sync to popular sounds and make the video relatable!
These are great, but original content is on the up. Instagram has recognised that and plans to give original content more credit!
Furthermore, Instagram has launched a live test for pinning posts to your profile.
This sounds just like the pinned post feature TikTok has had for a while but is a great way to highlight specific content to people visiting your profile.
Reel-y exciting updates
While we're on the subject of keeping up with TikTok, the test on 90 second Reels has been expanded to more users.
At the moment, this is just in testing and Instagram doesn't have an official plan to get them rolled out.
Reels have also received some updates which can be used to help bolster charitable awareness.
Fundraising details can be added while creating a Reel, and the links will be available for 30 days!
This isn't the only way Instagram is showing support for good causes as they have started adding a pop-up message to hashtag search pages.
YouTube
The race to be the best short-form video platform continues as YouTube has introduced a 'Shorts Shelf Display' on the trending page.
This new feature will highlight the top-performing Shorts by specific location, at any specific time.
YouTube is currently testing the ability to react to specific sections of video with timed reactions.
Users will be able to react to any section of a video by adding an emoji. These reactions would then be visible to any other users who are watching the playback and could be used instead of posting a comment.
With Google just announcing that YouTube Shorts now receive up to 30 million views per day (all hail short-form video), this next update was predictable!
You guessed it… ads are being tested to appear between Shorts clips! Shorts ads are going to provide another monetisation pathway, which seems sensible as the increase in views on Shorts could see a drop in views on standard YouTube videos.
Quick-fire social media updates
Google is updating their visual search function to help provide a more relevant selection of search results for their users

Google is also working on improving its search algorithm, which could result in improving the SEO of businesses

Facebook has a rather quirky update, they have introduced music clips to comments for an intriguing way of boosting engagement!

Pinterest has announced a new partnership with WooCommerce. This update will help cement the platform's commitment to being the 'most inspiring shopping destination online'

LinkedIn has added 'Dyslexic Thinking' as a skill, in order to destigmatise dyslexia

Meta is cracking down on misleading titles on videos to try and decrease the distribution of clickbait
That's a wrap!
And that's our round-up of social media updates for April!
We hope you found them useful and we'd love to hear whether you're planning to put any of these into practice! Let us know over on Instagram!
If you're wondering when the next round-up blog will be, in the words of Justin Timberlake: "It's gonna be May!"
We'll be sharing more updates over on TikTok and Reels – so why not give us a follow!
---
To discuss these social media updates in any extra detail, connect with Natalia on Enterprise Nation and start the conversation!
Social media consultancy based in Wiltshire. Passionate about authentic, creative content. We're on a mission to educate, enable and elevate others through our social media mentoring and management services.