BLOG
Social media updates for September 2022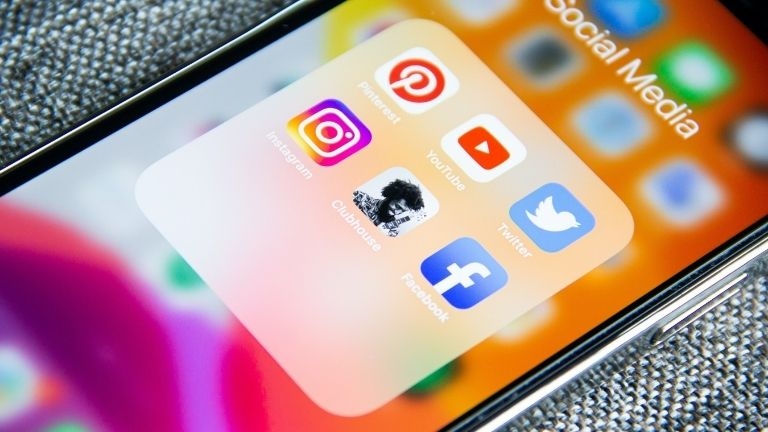 ---
Posted: Wed 12th Oct 2022
September's been and gone, and it was a pretty monumental month. Despite everything, the social media updates kept coming and like always, we've pulled them together to make it easier for you to stay up to date!
YouTube
We're kicking this month's round-up off with a visit to YouTube. And they've been looking to make it easier for users to promote their content! The platform's currently testing a "Promotions" tab in YouTube Studio, which will help boost both your channel's ad campaign and presence!
The video platform has also been experimenting, with a focus on search and engagement insights. The new analytics will help creators discover what content their audience is interested in and see how they interact with various topics across the app.
We're focusing on creators next, and they'll now be able to reply to comments on videos with YouTube Shorts! This is already available for TikTok and Instagram users, so YouTube introducing the feature isn't too surprising! For now, the feature is exclusive to iOS devices, though we bet it'll be available to Android users soon!
Lastly, for YouTube, work is being done on a new way to create vertical video ads. Instant-flip video ads tailored to how users are watching videos are just one of the ways that YouTube is experimenting!
TikTok
If you're a regular TikTok user, you'll notice that there is a thumbs-down icon next to comments! Until recently comments were only likeable (via the heart) but TikTok is rolling out 'downvotes' to all users.
The downvotes are intended to be used to identify negative behaviour on the app. This is a great update to hear about and shows that TikTok is aiming to stay as positive as possible!
The platform has also added more options to its Data Insights tool. The tool now displays data cards that you can use for presentations and planning. The updated insights allow users to filter the data for more specific focuses such as audience age and usage trends.
With BeReal's popularity ever-growing, the copied becomes the copier as TikTok releases…a new app?! "TikTok Now" is being rolled out and users can share daily photos and videos with friends. Much like BeReal, it's intended to provide an authentic, unedited insight into what users are up to at that moment.
Twitter
Over to Twitter now, and a live test for the "Pin Reply" option is being rolled out. The feature will work as it sounds; users can pin a reply to their tweet, giving that comment maximum exposure.
We've been keeping track of this next social media update for a while, but tweet editing has finally arrived! Though there are some limits to the feature!
Tweets can only be edited within the first 30 minutes of being live, which is the key limitation. Oh, and it's only available to Twitter Blue subscribers…but don't worry, there is a plan to eventually roll this feature to all users!
After receiving an overwhelming amount of positive feedback, Twitter has decided to open the "Circles" feature to all users! Previously launched back in May to only a select few, this feature will now be available to all users on all devices.
Twitter has also added an expansion to its "Birdwatch" program. Birdwatch is a crowd-sourced fact checker, allowing users to highlight posts which they believe to be misleading or contain misinformation.
Twitter wants to get more users onto the program, while also adapting the program to lower misuse.
There's been no shortage of social media updates from Twitter this month
Aiming to get increased engagement, Twitter is letting users share tweets with other social media platforms! Specifically, tweets can be shared on Snapchat and LinkedIn. Android users can also now share to Instagram stories – a feature previously available to iOS users only.
It wouldn't be a social media update roundup without mentioning Twitter Spaces! The latest change lets users schedule up to 10 spaces at a time, up to 30 days in advance. The feature was introduced last year but was limited to just one broadcast at a time.
Finally, for Twitter, businesses and professionals will benefit from Twitter's new strategy guide that was published this month! The guide's aimed at newer users, covering why their brand should be on Twitter and the different types of engagement!
Meta – Facebook
Onto Facebook next and the first update is about something that doesn't look like it'll be happening!
Despite undergoing tests for a year "Neighbourhoods," will no longer be released. It was intended to bring communities together, similarly to "Next Door." But with a weaker performance than standard Facebook Groups and much lower usage, the feature getting shelved is looking more and more inevitable.
A new "Community Chats" feature has been announced for Messenger this month. The feature, inspired by Discord, will allow large Messenger groups to be organised into various categories. These categories will include audio & video channels, as well as admin-only chats. Community Chats will also come with moderation tools to help admins keep control of the group.
Facebook has also introduced an API for Reels. But what does this mean? Essentially, it'll be easier to share Facebook Reels through third-party platforms – allowing for a direct-sharing option to Facebook instead of having to leave and post it later.
Meta – Instagram
We're kicking off with an update about Instagram Shopping next!
In case you're not aware of Instagram Shopping, by clicking on the bag icon in the app you'll be taken to the platform's shopping page. Here you'll find product suggestions tailored to each user, similar to Facebook Marketplace.

Sounds pretty good, right? Well, Instagram is going to be removing its shopping page in favour of focusing its efforts on advertising. The ability to shop on Instagram won't be gone forever, it's being replaced with a page that is less personalised and dubbed "Tab Lite."
Next up, Instagram is testing a new repost feature. This feature will let users reshare content they enjoy while crediting the original creator. This update sees Instagram going back to its old ways and copying TikTok as it looks a lot like their repost feature!
It seems like Instagram could be struggling to stay relevant and so their next update, while sounding good, could get a little crazy!
Instagram is experimenting with a feature that could allow users to share their latest posts via direct messages. In theory, it should help to boost both engagement and awareness, but as LinkedIn found out – spammers could take advantage of this new feature which would impact the user experience.
Next up, and it's great news for avid Story users! Longer Stories are finally here, and Instagram has confirmed that video content which is less than 60 seconds won't be split into segments when shared to stories!
Lastly for Instagram, we have an update about Reels!
When uploading Reels to Instagram, users will now have an option to add topics to the Reel. This will allow creators to categorise their clips to help improve impressions and reach to their intended audience. By using this new feature, you could also see increased in-app engagement.
LinkedIn
Next, we have LinkedIn, and it's been a pretty quiet month for the professional platform.
We're starting off with an announcement that LinkedIn is working on a native scheduling tool! Users can currently schedule posts through third-party scheduling tools like Hootsuite, but having a native scheduling tool could be helpful for content marketers!
LinkedIn's next update looks to support users with managing their inboxes by introducing a 'Focused Inbox'. This update will mean that messages will be categorised to show more relevant messages and inboxes will become smarter over time based on how they're being used!
In short, your inbox should be able to learn what messages you classify as junk and file them accordingly!
This sounds like a great update, though it makes you wonder how it will work with sponsored (paid-for) messages…
Snapchat
Things at Snapchat HQ have been a little quiet though updates now seem to be moving quickly!
Last month we noted that the web version of Snapchat was now available, and this month it's been announced they've expanded their web launch!
Previously, the web version was only available to Snapchat+ members, but it will now be available to all users!
The update announcement was paired with some other new features, including the introduction of question stickers for Stories!
Social media ads may be changing
Before we wrap up this month's round-up we wanted to include the update to Social Media Advertising.
Content marketing rules in the UK are changing and these will better suit the nation's advertising laws. The UK's Advertising Standards Agency (ASA) has only recently recognised content marketing as an official form of advertising.
The ASA has decided that most content marketing adverts should fall under its regulations and will be labelled as either "Ad" or "Sponsored."
Quickfire updates
Finally, here are a few updates that deserved a notable mention this month:
---
Social media consultancy based in Wiltshire. Passionate about authentic, creative content. We're on a mission to educate, enable and elevate others through our social media mentoring and management services.