BLOG
Social media updates for May 2022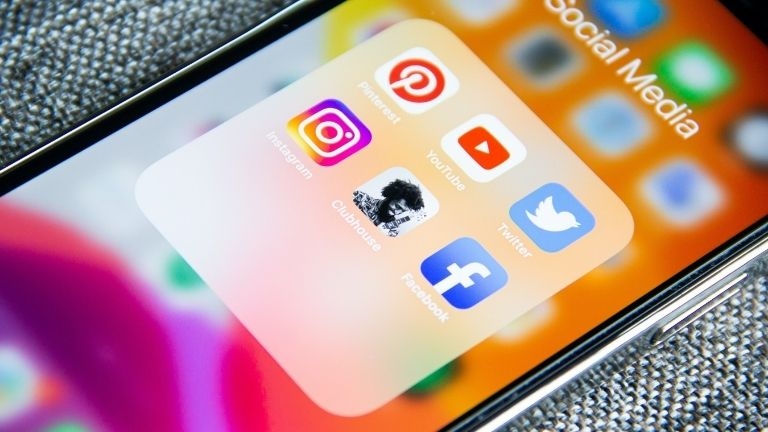 ---
Posted: Mon 6th Jun 2022
This year is flying by, and just like that, we're at the end of another month and that can only mean one thing...
It's time for the next set of social media updates!
Pinterest
We're kicking off with Pinterest for a change, and while they've only had a couple of updates that are worth reporting, they're pretty Pin-teresting!
Pinterest started May by launching events around Mental Health Awareness Month - this included a group Pinterest board called 'Mind Your Wellness'.
The aim of this board is to highlight mental health and emotional wellbeing, and creators from across the globe are able to contribute by submitting Idea Pins and Standard Pin content!
Pinterest also released 'Pinterest TV Studio,' which is designed to assist creators with live streams.
Now, this doesn't mean that we can go live from Pinterest but it's an amazing beginning for live stream shopping! For now, Pinterest TV is only open to select users, so while it has technically launched… it's not a full launch!
TikTok
Let's start with the BIG update!
TikTok has expanded its Marketing Partners Program and users can now use tools such as Later and Hootsuite to schedule their TikTok videos!
This is going to be a game-changer by making planning, posting as well as repurposing content so much easier!
Another update from TikTok came in the way of a change to their tabs – specifically changing the discover tab to a friend's tab.
This update aims to increase in-app engagements and will show you content from people you follow as well as content from people who follow you.

Could this update mean that TikTok is going to replace the 'following' feed (found on the main page)? We're not sure, both feeds are very similar.
The 'following' feed lacks the suggestion of content from your followers (who you don't follow back) while the 'friends' tab includes a cheeky pop up encouraging you to connect with your Facebook friends! We'll keep our ear to the ground on this one!
With short-form video becoming so popular, if you're looking for help on how to include it into your social media marketing strategy then get in touch, we'd love to help!
The final update from TikTok comes in with the launch of "Live Subscriptions"! This new subscription service functions in a similar vein to Twitch's subscription service and will give subscribers various perks and benefits.
Meta – Facebook
It's a peculiar start to the month for Facebook as they've removed a previously announced feature!
Back in June 2021, Facebook introduced podcasts to creators as it ventured into the audio content game.
Flash forward ten months, and they're pulling out by removing its podcast support and display options.
Podcasts may be gone, but Meta has already decided which direction they want users to go down and is pointing creators to short-form video!
Meta's move to short-form video is because of the increase in engagement that this content receives, and possibly in an attempt to keep up with TikTok!
A significant social media update came in the introduction of "Recurring Notifications" for Business Messaging.
This means that businesses will be able to send regular automated messages to customers that have chosen to receive them.
These messages will also come with a prompt that discloses how frequently the messages will be sent. This could prove to be a worthwhile update for your business' marketing strategy!
Meta - Instagram
Instagram has launched its test for a full-screen variation of its main feed display.
Due to the popular reception of reels, the platform has said that they want the main content format to align with the appearance of Reels which uses a 9:16 ratio.
With that change, it could mean that captions are going to be displayed over the image, the same as TikTok!
Sticking with video content, work has begun on a new way to react to Reels! Instagram has started to develop video reactions which they hope will help encourage more users to create Reels content.

This isn't the first introduction of video-based engagement for Instagram. Back in December, they introduced video response, just like TikTok, as an alternative reply to comments.
So, if you're already using Reels, this is going to be a great update and will give you an alternate way to engage with content!
Twitter
Moving onto Twitter and they've been experimenting with tweet tags, which will indicate when the author of a tweet has engaged in your replies.
This will take the form of an in-stream label attached to the reply, which is very similar to the 'liked by creator' label on… you guessed it! TikTok!
This wasn't the only test Twitter started this month, as they also launched a public test of Circles.
This feature allows users to create a private group chat for tweets that you only want selected people to see…and by select few, we mean up to 150, but you know – still a restricted amount!
Twitter has also introduced an expansion to Tweet Ad replies. This is a big update for brands as they will be able to insert their app install ads directly into relevant conversations. This expansion is available on both Android & iOS!
And finally, new rules have been created which will work to restrict the reach of duplicated tweets. Twitter doesn't want to see 'copypasta' on their platform and this update will essentially combat spam and bot messages.
LinkedIn
Our final platform for this month's social media roundup is LinkedIn, and we're kicking off with a change to how LinkedIn will be ranking content.
These changes mean users will have more control over the content in their feed and will make news and irrelevant content less prevalent. The main aim of this update is to show users more relevant content and to 'spark discussion'!
LinkedIn continues on their journey to provide more valuable content by making improvements to its Search Results page.
Users will be able to view news, topics and trends from their connections and find more relevant posts from creators outside of their established network.
Another new feature comes in the form of saveable post drafts. It's not quite as big of an update as being able to schedule videos to TikTok, but we're loving this equally as much! This incredibly useful feature will allow users to save content as a draft directly to the platform.
LinkedIn has also added some more features to improve accessibility. These new features include live captions for audio events and customisable URLs which can be added to a creator's profile.
Lastly, LinkedIn updated their Professional Community Policies, following numerous reports of improper conduct, the update better reminds users about what is not allowed in the app.
Quickfire updates
And that's a wrap!
There were a lot of updates to run through this month, so we'd love to hear which update you are most excited about. Let us know your thoughts over on Twitter!
If you'd like more social media news and update, subscribe to our newsletter!
Finally, be sure to connect with me on Enterprise Nation for further support.
Social media consultancy based in Wiltshire. Passionate about authentic, creative content. We're on a mission to educate, enable and elevate others through our social media mentoring and management services.