BLOG
Social media updates for June 2022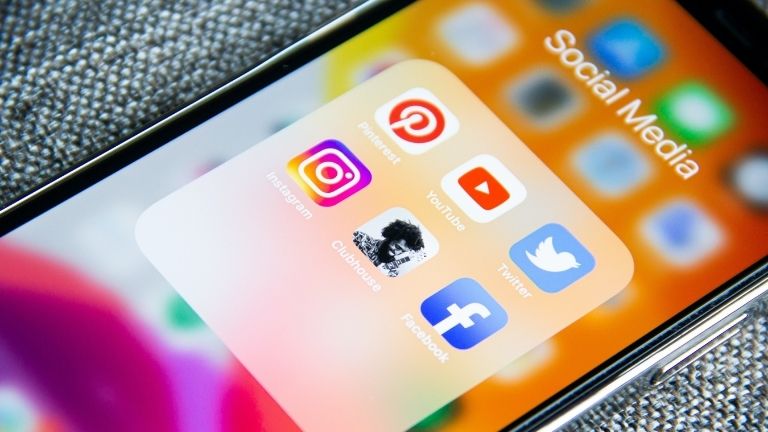 ---
Posted: Mon 4th Jul 2022
We're back with our first social media round-up of the summer! We've explored the world wide web, looking for the latest (and, presumably, greatest) social media updates from June!
Misinformation
It's not often we include a section that isn't about a specific platform but this is quite an important topic. So, this month, it's not only getting its own focus, but it'll also kick off the social media round-up.
Misinformation and fake news are becoming more frequent across many social media platforms, with the situation getting to the point that the European Union, as well as the Governments of the USA, UK and Canada all implementing legislation.
This new legislation forces digital media platforms to act against any content that may be regarded as fake or misleading.
Meta has already announced that it will be taking action to reduce the number of fake and/or irrelevant reviews on Facebook to stop businesses from getting targeted by false negativity.
Twitter has updated their misinformation rules which have changed the method of how users can report controversial content.
Meanwhile, LinkedIn has updated its policy on spam and misinformation – through its automated system being able to notice and reject suspicious accounts from the moment they've been created.
Other social media platforms that appear to be signing up for new legislation include TikTok, Google and Microsoft.
Twitter
Back to our normal social media round-up now and we're starting with Twitter, which is looking to add more notifications to the platform in the form of keyword searching.
Dubbed 'Search Subscribe', the feature will function similarly to how Google Alerts work. The only difference is that results will appear in your Twitter notifications instead of your Gmail inbox.
After rigorous testing, certain users will now have access to Twitter's new 'Notes' function.
This function will be used to provide a way for users to attach a long-form text element to their tweets. Users will be able to write up to 2500 words on their notes and they'll also have unique URLs.

The great news about unique URLs are the increased sharing opportunities, especially with people who don't use Twitter. This will make long-form options even more valuable!
Twitter has also been experimenting with custom algorithm options and attempting to incorporate third-party apps into the customising process. One source has stated that Twitter is developing new Content Control Tools, which will allow third-party apps to help create a feed with an algorithm that suits the user.
That's not the only 'experiment' taking place at Twitter HQ. They have also been experimenting with product drops, specifically a Product Drop Launch Reminder feature! This is great for businesses who want to engage with, and find, customers who want to know about product launches!
Updates have also come to the Professional Profiles feature! Businesses in the USA, UK, Australia, and Canada who have set up a Professional account will be able to use the new location spotlight feature.
The feature, while including location information, will also display Business hours and alternative ways to contact the business.
Snapchat
Turning over to Snapchat, and they may become the latest social media platform to introduce a paid subscription service, creatively called 'Snapchat+'!
Those who decide to use this service will receive access to a variety of exclusive and experimental features and tools! Snapchat+ will offer variable payment tiers, in a similar fashion to the likes of Twitch, Patreon and more recently TikTok.
Pinterest
Pinterest is debuting a new ad format for its Idea Pins, called Idea Ads! In case you're still not sure what Idea Pins are, simply put, they're a cross between TikTok/Reels and Stories!

These new Idea Ads will enable advertisers to promote their brand and allow for creator partnerships too! This comes in tandem with a new paid partnership tool, giving creators the ability to tag sponsors in their content!
Pinterest Partnership promotes Pin products (try saying that 10 times quickly)! The digital platform has formed a strategic alliance with Tastemade, the lifestyle content platform, to expand its network of creators and create greater exposure for their listed products.
This partnership should help Pinterest in attaining a much broader reach of views and engagement.
Meta – Facebook
It appears Reels have been at the forefront of Meta's social media updates this month as the platform is adding numerous features to tempt users! Such features include audio editing options, interactable stickers and even the ability to create longer clips!
This isn't the only change to Reels, as Meta later provided more creative options for Reels on both Instagram and Facebook!
Starting with Facebook, Creator Studio users will be able to create Reels out of their pre-existing videos! Creator Studio will also provide a guide for users on how to trim down videos – which is going to prove helpful for anyone getting ready to hop onto the Reels bandwagon!
With Reels and video content becoming increasingly popular, it makes sense that Meta would focus on keeping them updated. It looks like they are still planning to challenge TikTok as the best short-form video platform!
But apparently, Meta wants to go one step further by overhauling Facebook! By our understanding, Meta will remake Facebook so that it becomes more TikTok-like and allows them to keep up with the competition.
Reels aren't the only updates Facebook has received as Messenger has also been given the royal update treatment with its new "Calls" tab.
Messenger recently had a large growth in the amount of video and audio calls being made through the app, so introducing a separate tab of calls is a useful feature for users.
Meta – Instagram
Just like Facebook, Instagram also received an update to its Reels Creation Options! It appears some users can now remix photos into a Reel as an alternative method of engaging with other users.
This update could help inspire users to take a more creative approach when responding to content.
After testing the feature for a while, Instagram has finally revealed an updated version of its full-screen feed test! The feature expands the size of its posts to fit the screen regardless of whether they are regular images, videos, or reels!
Another feature that has been going through a lengthy testing period was pinning posts to your profile. This is a feature that has been in place over on TikTok for a while, so it was only a matter of time before it launched on Instagram.
We're pleased to share that this feature has now been launched, and it will give users an additional option to customise their grid!
TikTok
We talked about this next update back in the March social media round-up and promised we would keep you updated and we're finally able to say that TikTok has Stories!
For once, TikTok is the copier as they've taken a page out of Snapchat, Facebook, and Instagram's book by adding their own take of Stories onto users' profiles.

It's unclear how many users can make use of the new feature, our account has only had it for just over a week. However, if you want to know whether you have access head over to your profile and check for a small 'plus' symbol on the profile picture.
Marketers are going to love this next update, as TikTok has launched their new "Attribution Manager" tool!
This tool will provide advertisers with a way to set customisable attribution windows within TikTok campaigns. This means marketers will have more flexibility in seeing how well their promotion campaigns have run on the app.
YouTube
Our first social media update for YouTube sees introducing a new feature called 'Corrections.'
This video element will save you a lot of time, as creators will be able to add a correction note if a part of their video is incorrect or outdated. Rather than having to reupload the video, all creators will need to add a correction note to the right part of the video, which will take viewers to the description to view the correction.
YouTube has also added a new 'Critical Alerts' functionality. These new alerts will aid creators in better understanding their analytics, and they will receive a notification if their channel performance begins to drop off in any capacity.
Information will also be provided on how to rectify the drop in performance.
LinkedIn
Our last destination for this month's social media round-up will be LinkedIn.
To start with, we have the launch of a new Business Manager Platform. This feature is a dashboard that will allow users to manage people, accounts and pages, as well as their associated marketing processes. Essentially, it's a brand management tool that sounds quite similar to Meta's Business Suite.
The social media platform is also working on expanding its clubhouse-like audio events.
The update for the audio feature will open the rooms to everyone who is using Creator Mode and will help LinkedIn move to become more of a creator-centric platform.
Quickfire updates:
And that's a wrap on June's social media round-up!
June has brought us a whole host of updates from across the social web, but now we come to you – which of these social media updates stands out to you? You can let us know your thoughts over on Twitter!
And if you're looking for another social media information destination, why not subscribe to our monthly newsletter!
Oh, and don't forget to #UpgradeYourSocial!
---
Be sure to connect with Natalie on Enterprise Nation for more business support in this area.
Social media consultancy based in Wiltshire. Passionate about authentic, creative content. We're on a mission to educate, enable and elevate others through our social media mentoring and management services.