BLOG
Social media updates for July 2022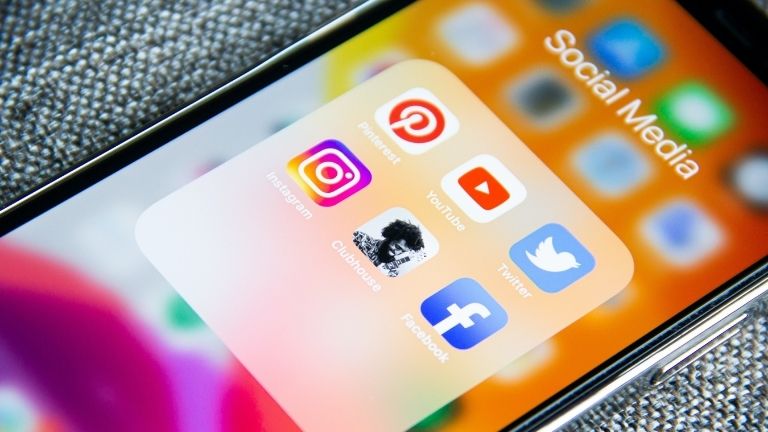 ---
Posted: Mon 8th Aug 2022
The major social media platforms have had a busy July.
Let's jump into the hottest updates from the last month, with a view of how business owners can use them to their advantage.
Snapchat
We'll start with Snapchat which has given us a massive update by finally introducing a desktop version of the app! Users of the desktop version will be able to send messages and make video calls.
It sounds like Snapchat could be trying to take advantage of the number of people still working from home…or are they grasping at straws to keep their current audience engaged!?
We're not sure about this update, but it's worth noting that desktop access is restricted to Snapchat+ subscribers in the UK, US, and Canada.
If you read that last sentence and don't know what Snapchat+ is, you should head back over to last month's social media round-up to get all the juicy info!
LinkedIn
Onto LinkedIn next, and they've launched a test for a carousel posting option! When creating a post, you'll see the new carousel icon alongside the post and write an article icon. Sound familiar?
This new carousel feature allows users to attach multiple still images and small videos onto a single post and it should be rolled out to all users by Autumn!
YouTube
YouTube's been rolling out some updates for YouTube Shorts! These updates include a new "cut" option that looks similar to the "stitch" option on TikTok.
Not only that, but users will now be able to store as many Shorts drafts as they like, previously limited to just one. However, drafts are currently exclusive to iOS users.
The video-sharing platform has also introduced a text markup option. This means that creators can edit their video's description with bold and italic text, or they could strikethrough existing text.
This update is going to help creators with emphasising the context of video descriptions as well as help users to make any corrections.
The last update for YouTube could prove to be a game-changer for e-commerce… Shopify has partnered up with YouTube!

This partnership will create a lot of perks for YouTube's many users, including shopping while watching a YouTube live stream. This update will also make it easier for channels to list their products!
Twitter
Twitter has been busy across the board this month and the first social media update is for Twitter Spaces!
New tools have been released which will help users with recording and managing their spaces. Users won't have to worry about losing their Spaces, as Twitter has scrapped their 30-day presence! And, when recording Spaces, Android users can make their spaces any length they like, with no more time limitations!
This isn't the only Spaces update we spotted! Twitter is looking to use Spaces as an alternative way to respond to a post! A Spaces button has already been added to the Tweet composer and the retweet option.
This update is going to help make audio rooms more relevant, as users can create a room while the topic is still fresh!
Back in April, Twitter began the initial testing for an un-mention option. The aim of this update was to provide users with a way to exit conversations they didn't want to be a part of.

Three months later, Twitter has announced that every user can remove themselves from conversations they've been tagged in! The un-mention option means you'll get no further updates on the conversation, and you can't be tagged back in!
It was a busy one for Twitter
This next update is an interesting one...
Twitter has launched tests to allow users to collaborate on tweets! The Co-Tweets feature will allow users to co-author a tweet and it might sound a little familiar, as Instagram added a similar feature last year in the form of Instagram Collabs!
It's been suggested that brands are likely to use the Co-Tweets feature when collaborating with another organisation on things like sponsored content or for charity events!
The last update from Twitter this month sees them making progress with its customisable timeline option. The feature aims to allow third parties the freedom to create their own feeds and focus on specific topics. Each custom timeline appears to come with its own algorithm which will be great for users looking for posts about individual interests.
Meta – Facebook
We're starting our Facebook updates with something a little bizarre - Facebook is testing multi-profiles!
The aim that Facebook has with this update is to increase activity within the platform by allowing a user to have different profiles. For example, a profile for your work colleagues, a profile for just family and one for close friends.
The feature is only being tested in the US for the time being, but we'll be sure to keep you updated!
Facebook has updated its home page to be more like TikTok! The timeline on the main page has been separated into the "Home" tab and a new "Feeds" tab. If you're wondering how these new tabs work, here's a brief rundown:
the 'Home' tab acts like TikTok's 'For You Page', where Facebook will show recommended content

the 'Feeds' tab works like TikTok's 'Friends' tab, and you can view posts in categories such as Favourites, Friends, Groups, and Pages
That's not the end of the updates for Meta; Facebook is looking to be pushing its e-commerce capability by allowing users to make payments to businesses through Messenger.

Businesses will be able to request payment through Messenger and users can use Meta Pay for a streamlined purchase experience. But don't get too excited just yet…this feature is only available, exclusively, to small businesses in the US.
Meta – Instagram
Onto Instagram now and Reels have been getting popular! So much so that Instagram will make Reels the default setting for video content for all users. This means every video shared with the app will be shared as a Reel.
The update is still being tested, but it's hard to imagine we'll have to wait too much longer for it to be rolled out.
We aren't done with Reels quite yet! A new feature has been announced that will allow businesses to boost Reels and convert them into ads! The boosted Reels will then appear in the main feed, Stories, the Reels tab and the Explore page.
Instagram has also started working on its "Live Producer" tool. This tool could benefit Instagram live streamers by allowing them to broadcast their streams through a third-party app, and giving their live streams a more professional look by allowing streamers to connect multiple cameras and external microphones.
This is a pretty good update if you're a regular live streamer, but it's not available to everyone just yet!
Instagram is taking a page out of Twitter's book with this next update, as they've begun work on a new Notes feature. Instagram's Notes looks to be a short update prompt, being limited to sixty characters, contrasting Twitter's long-form Notes.
They must be in an experimental mood, as Instagram has begun testing their Creator Marketplace. Brands can use this feature to help discover and reach creators and influencers about campaigns and partnerships. It's still early days for this update as it's currently exclusive to brands in America that were invited to try out the feature.
TikTok
Marketers! If you're looking to improve your success on TikTok, then the new, free, marketing education series is for you! The series will share tips on how to succeed on the app as well as provide an overview of its key features.
This is not the only way TikTok's supporting brands this month, they've introduced a new "Inventory Filter" process.
This new process will give assurances to brands that their content won't be shown alongside potentially offensive content in-app. The good news about this update is that it's currently available to advertisers in 25 countries, including the UK!
You may have noticed this final update while scrolling through the timeline. TikTok has added a "Repost" button to users' videos. This button functions similarly to Twitter's "Retweet" button.

Reposting a creator's TikTok provides another way to share other users' posts and also gives credit to the original creator. This feature is still being developed so it's not available to all TikTok users just yet. If you want to check whether you have this option, head over to our TikTok channel to meet the team, click the share arrow and see if Repost is an option for you!
Quickfire social media platform updates
That's a wrap!
There you have it, those were the latest social media platform updates! We'd love to know which update you're most looking forward to seeing or trying, so do let us know over on Twitter!
We'll be back at the same time next month with more must-know updates.
---
Connect with Natalie on Enterprise Nation for more social media advice and support.
Social media consultancy based in Wiltshire. Passionate about authentic, creative content. We're on a mission to educate, enable and elevate others through our social media mentoring and management services.