BLOG
Social media updates for August 2022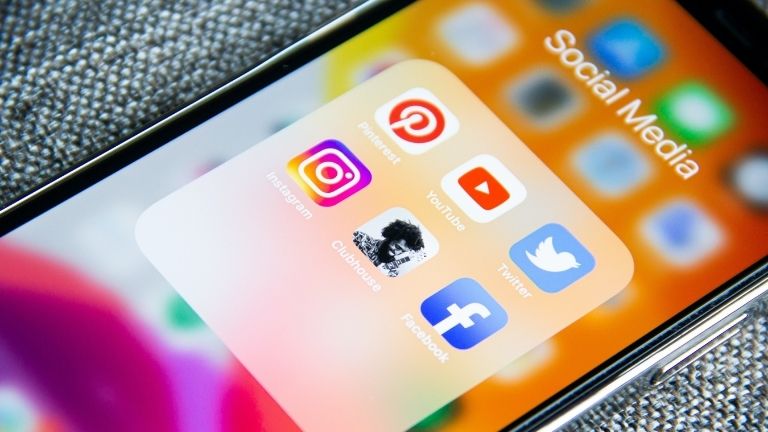 ---
Posted: Thu 29th Sep 2022
August was definitely the month of flip-flops, mostly due to Instagram's indecision over their recent updates!
But Insta isn't the only platform pushing out new social media updates and testing new features.
Ready to find out what changes came to your favourite platform?! Let's dive in…
Snapchat
We're kicking off this month's round-up with a quick visit to Snapchat, which has introduced a web app! The web app will allow users to send snaps, private messages and video calls.
The rollout of the web app sees Snapchat + users getting access first. But it's also worth noting that this will only be available via Google Chrome.
Moving back to the mobile app, Snapchat has introduced a dual camera mode. This update will allow Snapchatters to make content using the front and back camera at the same time!
Meta – Facebook
Over to the Meta family now and we're starting with Facebook.
Meta has introduced an educational course for marketers which aims to help users succeed on the platform. Dubbed the "Advertiser Success Centre" this is a mini website filled with information on a whole host of Meta's tools and options!
Facebook has been testing a new end-to-end encryption on Messenger. This update will add an extra layer of security to users' chats. Facebook also wants encrypted chats to become the new default option. With this already being in place for WhatsApp, we're not sure why this is taking so long to implement! It's a welcome update though!
Meta has also launched some new features for Reels, including Stories-to-Reels conversion, new ways to engage and improved analytics!
But they didn't stop there, as Reels can now be cross-posted from Instagram to Facebook! This update is further cementing Facebook's commitment to short-form video and makes repurposing so much easier!
Meta – Instagram
A big update on Instagram this month saw the platform change its minds over the TikTok-inspired revamp!
Following backlash from users, developers have paused the release of new features while they perform a platform reset.
While TikTok can rest easy knowing Instagram is pausing its attempts to replicate its platform, we wish we could say the same for BeReal!
Instagram has introduced a Dual-Camera update which will allow users to capture images from both the front and back cameras at the same time!

They haven't stopped there though, as Insta is also prototyping 'Candid Challenges'. This new feature sounds VERY familiar as users will have a two-minute window to capture a photo and share their surroundings.
This next update might be something that we've all been waiting for! All users can now schedule Reels via the Meta Creator Studio app!
This isn't the only scheduling-related update from Meta, as Instagram users now have access to native, in-app, scheduling! This means users won't need to solely rely on Meta's Creator Studio.
YouTube
We're leaving Meta behind but we're sticking with short-form video as YouTube is making updates to Shorts!
YouTube is expanding on the way that users can interact with Shorts content! Specifically, this update will introduce "comment stickers," which will allow users to reply to a comment with a video.
While they're a little late to the party with this update, the video replies are working well on Reels and TikTok so it's a great addition to Shorts!
Another Shorts update sees YouTube joining the likes of TikTok and Instagram by automatically adding watermarks to downloaded Shorts clips.
Clubhouse
It's been a while since we last heard from Clubhouse. And to answer your next question is, yes, it's still around!
Clubhouse has started testing a new private community feature called "Houses." This feature will allow users to create private audio rooms just for friends and any other favourite people!
While the feature is available to all users, and you can sign up to create a 'House' now, approving each 'House' could take a while…
LinkedIn
On to the next social media update; LinkedIn launched "LinkedIn-Collective" - a new community to help inspire B2B strategists and creators to come up with original content for the platform.
This is not the only way LinkedIn has been looking to help marketers this month. The platform has published a new "Events-Framework" which will allow businesses to map out their strategies for running events.
LinkedIn is also testing a new feed, and it might sound familiar! Dubbed "Discover," the new feed looks to increase the amount of in-app search & discovery.
Specifically, the feed will emphasise algorithmically recommended content based on your in-app activity!
This could make LinkedIn more user-friendly and will show you more content from outside of your network.
Possibly inspired by Instagram, LinkedIn has introduced Link-Stickers! Users can attach a link sticker, promoting their website (or other pages), onto their posts to drive more traffic.
A new "Templates" option is also being introduced to LinkedIn. These templates include various text and background formats, some of which are similar to Facebook's status posts.
Lastly for LinkedIn. Users can now pin a comment within the reply section of a post. This new update could help creators to spark additional engagement or it can simply be used to highlight the best response!
Twitter
On to Twitter next and they've been testing an updated user experience for Spaces. This update will include a "Your Daily-Digest" tab which will provide users with a list of audio rooms to sink their teeth, well, ears into.
Location Spotlight is another feature that Twitter test-launched earlier in the year and it's now available to all businesses! Just make sure you're signed into a professional profile to use the feature which will show your physical location on your Twitter bio.
Twitter are close to launching a new feature called "Pin Reply". This social media update lets users pin a reply at the top of the comments section – maximising potential exposure.
Pinterest
We're kicking off Pinterest's updates with something that's been going viral on TikTok… and that's Shuffles!
Shuffles is Pinterest's new, invite-only, collage-making app! This new app was only recently soft-launched, but it's already climbing the app store charts! Users will be able to create "Aesthetic Collages" which are set to music and can be shared to TikTok or a Shuffles Community!
Another new update from Pinterest was that users can track real-time analytics through the mobile app! It's been confirmed that this won't be used for specific audience metrics, such as age and gender, but users can see metrics for impressions and engagement.
This update will be good for e-commerce shoppers, as Pinterest is looking to streamline the in-app purchase process! This feature "Hosted Checkout" lets users view the product information and purchase in-app, all without going to the merchant's website!
It seems social media sites really like stickers, as even Pinterest has introduced its own version! "Board Stickers" are available now and can be added to your Idea Pins, acting like a hyperlink to a relevant Pinterest board!
TikTok
We're wrapping up this month's social media updates with a trip to TikTok!
And a new "Order Centre" panel has been added to the TikTok profile page! This panel takes users to a dedicated e-commerce display which tracks all aspects of a user's experience when shopping in-app.
We all know TikTok is BIG, but could it be Google BIG? The app is quickly becoming the go-to Search and Discovery platform for younger users with linked keywords being included in comments and descriptions!
If you're using TikTok, it would be a good idea to start thinking SEO with your content…if you're not using TikTok yet, it would be good to establish your presence first!
Quickfire social media updates:
No round-up is complete without some notable mentions, so here are the updates that didn't quite make the final, more detailed, cut!
And just like the summer holidays, we're done!
What do you think of this month's updates? You can let us know your thoughts on Twitter!
We'll see you in the autumn for the next set of social media updates!
---
Connect with Natalie today for more advice on all things social media!
Social media consultancy based in Wiltshire. Passionate about authentic, creative content. We're on a mission to educate, enable and elevate others through our social media mentoring and management services.