BLOG
What small businesses do we love at Enterprise Nation this Valentine's Day?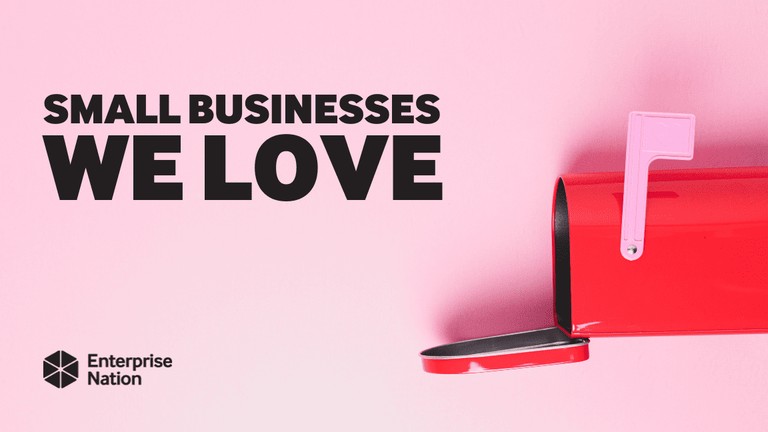 ---
Posted: Wed 8th Feb 2023
Tired of rooting around for Valentine's Day gifts year-after-year? Hoping to avoid the last-minute petrol station flower scramble? Want to get something genuinely meaningful for your other half (or possibly yourself) – then you've come to the right place.
For a truly special Valentine's Day prezzie this year, Enterprise Nation's incredible small business community have you covered.
Here are eight brands, as picked out by the team at Enterprise Nation HQ, that can help you go from stupid to cupid.
Little Danube
Specialising in 100% vegan and cruelty-free soap bars, Little Danube's aesthetic and fragrance-filled products will have the whole household feeling fresh, nourished and revitalised.
After opening its metaphorical doors on the day Britain went into its first Covid-19 lockdown, founder Katrina has since established Little Danube as one of the most exciting skincare and soap brands on the market.
Green Rooms Market
For all the plant lovers amongst you, look no further than Green Rooms Market.
As both an online marketplace and pop-up shop – housed in London, Bristol and Kent – Green Rooms Market brings together the very best independent sellers of all things botanical.
Add some greenery into the life of your Valentine in 2023!
Chatty Feet
Valentine's Day can be a serious time for some, so why not inject a little silliness into this year?
From funky socks, groovy character mugs and a plethora of other zany gifts on offer – we particularly like the Eltoe John collection! – Chatty Feet combines laughter with love.
Bird & Blend
Honestly, who doesn't love tea?
Bird & Blend is rapidly establishing itself as the go-to location for the nation's favourite hot beverage.
Offering tea for every mood, a brilliant subscription and even in-person tea blending workshops (a perfect activity for couples!), Bird & Blend could dial your Valentine's Day up to boiling point.
Superfoodio
For the sweet-toothed romantics among you, enter: Superfoodio!
Providing a delicious array of plant-based snacks and chocolates for your delight this Valentine's season, Superfoodio provides the indulgence without the guilt.
You can find these delicious treats in 196 Co-op stores, as well as online.
Mustard Made
Fall in love with lockers this Valentine's Day.
When it comes to creating a dream office environment where you feel creative and inspired, look no further than Mustard Made.
Jess Stern, co-founder of Mustard Made, recently shared with the Enterprise Nation community a wealth of lessons on how to build a global brand that has built a loving and loyal following.
Doodlemoo
Doodlemoo aims to make the world a happier and brighter place through its incredible selection of art prints, accessories and stationery, and it's fair to say this aim is being achieved.
Why not spread the good vibes this year by picking out a gift from Doodlemoo's Valentine's collection? There really is something special in there for everyone.
Y.O.U. Underwear
Last but by no means least, we have the incredible Y.O.U. Underwear, which embraces slow fashion and celebrates all body types.
Not only are these Fairtrade cotton-infused offerings kind on the important parts, but they're also kind on the world, with Y.O.U. donating two pairs of underwear to vulnerable women in East Africa and the UK for every pair bought in their sustainable marketplace.
Read about this incredible mission here.
---
Are you looking to turn your passion into a business? Sign up for free today to become a member.
Enterprise Nation has helped thousands of people start and grow their businesses. Led by founder, Emma Jones CBE, Enterprise Nation connects you to the resources and expertise to help you succeed.