BUSINESS NEWS
Smaller companies account for half of UK businesses' greenhouse gas emissions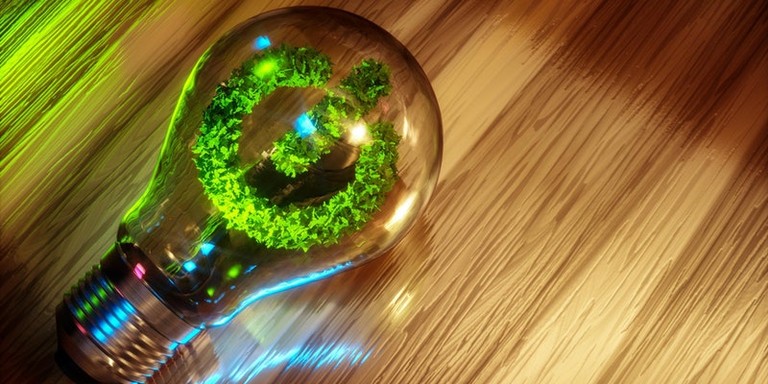 ---
Posted: Wed 20th Oct 2021
Small and medium-sized companies are responsible for around half of the total carbon emissions from UK businesses and 30% of all the emissions that the UK produces.
The figures, in a new report by the British Business Bank, demonstrate the considerable contributions SMEs could make to the UK's wider net zero objectives, but there is much work to do to encourage founders to take action.
Encouragingly, 57% of SMEs said they were aware of the government's commitment to reach net zero emissions by 2050, and 47% rate cutting carbon emissions as a high or very high priority over the next two years.
However, the study found that 76% are yet to implement a strategy for reducing their impact with only 3% having measured their carbon footprint in the past five years.
The barriers to SMEs and net zero
More than 20 barriers preventing businesses taking action on net zero were highlighted by the report, with costs, particularly upfront capital costs, among the most popular.
More than one in 10 also claimed that a lack of information was holding them back.
With climate change high on the agenda ahead of the COP26 Summit and following this week's publication of the government's net zero strategy, all SMEs are encouraged to take advantage of free resources. They include Enterprise Nation's Plan It With Purpose campaign which helps businesses implement sustainable best practices that deliver a positive impact on the planet, society and the economy.
Finance as an enabler to net zero transition
So far, 11% of the smaller business population, equating to around 700,000 businesses in the UK, have accessed external finance, in the form of loans or equity, to support net zero actions.
Looking forward, 22% of SMEs, equivalent to around 1.3m firms, say they are prepared to access external finance to support net zero actions in the next five years.
The vast majority (94%) of SMEs say they have taken at least one action to reduce emissions, although they tend to be low-effort ones such as installing a smart meter.
The most common motive for taking action was that it "made financial sense", which the report said highlights the need to align net zero and financial objectives for businesses.
SMEs' differing attitudes towards taking action
The report also analysed the commonalities and differences between groups of SMEs and came up with four personas that identify level of emissions and attitude and progress on reducing them. The personas are as follows:


As a breakdown of businesses, the personas are as follows:
Carbon nimble: 38% of respondents, equating to 2.3m businesses.

Carbon complacent: 34% of respondents, equating to 2m businesses.

Carbon correcting: 9% of respondents, equating to 550,000 businesses.

Carbon exposed: 18% of respondents, 1.1m businesses.
Catherine Lewis La Torre, CEO at British Business Bank, said: "Smaller businesses will generally have lower individual carbon footprints than their larger counterparts, but by broadening their vision and committing to action they can collectively produce a significant overall impact.
"Action to mitigate the impacts of climate change is at tipping point, and it is crucial for smaller business owners to feel empowered, informed and supported in making the relevant steps to decarbonising their business if the UK is going to meet its wider net zero objectives by 2050.
Jake Crute, founding director at PlantKind, added: "Small businesses really can make a big difference, and they should focus on the changes they can make now that will produce a longer-term impact.
"PlantKind products use no plastic, the greenhouse for growing my plants is built entirely from reclaimed materials and they are watered using an underground water tank that collects rainwater. I also donate 1.5% of revenue to offset carbon and am working to achieve B Corp status."
James Cleave, CFO at Everflow Group, commented: "We're piloting innovative ways of reducing water use and helping businesses to understand how water efficiency plays a part in achieving net zero, with 6% of UK carbon emissions being linked to water use - this includes both treatment and transportation of water and wastewater, as well as heating water. Per capita consumption has doubled since the 1960s. We try a lot of things out on ourselves and ultimately aim to reduce our environmental footprint to neutral or better."
Why and how small businesses need to act on net zero
The stark reality of why businesses need to act on cutting carbon emissions was highlighted by this summer's report by the UN's Intergovernmental Panel on Climate Change (IPCC) which is summarised in the government's net zero strategy document:
"It showed that if we fail to limit global warming to 1.5°C above pre-industrial levels, the floods and fires we have seen around the world this year will get more frequent and more fierce, crops will be more likely to fail, and sea levels will rise driving mass migration as millions are forced from their homes.
"Above 1.5°C we risk reaching climatic tipping points like the melting of arctic permafrost – releasing millennia of stored greenhouse gases – meaning we could lose control of our climate for good.
"But the good news is that there is, still, a path to avoid catastrophic climate change. The science could not be clearer: by the middle of this century the world has to reduce emissions to as close to zero as possible, with the small amount of remaining emissions absorbed through natural carbon sinks like forests, and new technologies like carbon capture. If we can achieve this, global emissions of greenhouse gases will be 'net zero'."
The report highlighted some key actions businesses can take which are listed below. Get more advice through Enterprise Nation's Plan It With Purpose campaign.
I'm a freelance content creator and event host who helps small businesses and the organisations that support them. I'm also Enterprise Nation's Local Leader for Bristol. I have 19 years of experience as a small business journalist having interviewed hundreds of entrepreneurs from billionaires like Sir Richard Branson to the founders behind brand new start-ups. I've worked for a range of leading small business publications and support groups, most recently as head of content at Enterprise Nation where I was responsible for the prolific output of content on the company's blog and social media. I now freelance for Enterprise Nation including hosting the Small Business sessions podcast. I'm based in Bristol where I run and host regular events with the local small business community in my role as Enterprise Nation's Local Leader for Bristol. I also have strong connections with other major business organisations in the south west region. In total, I've hosted over 100 events including conferences with an audience of hundreds for international brands like Xero and Facebook and live web chats from inside 10 Downing Street. With my partner, I co-run Lifestyle District, a lifestyle blog focused on culture, art, theatre and photography.