BLOG
Small Business Saturday: Five advisers available to speak to you today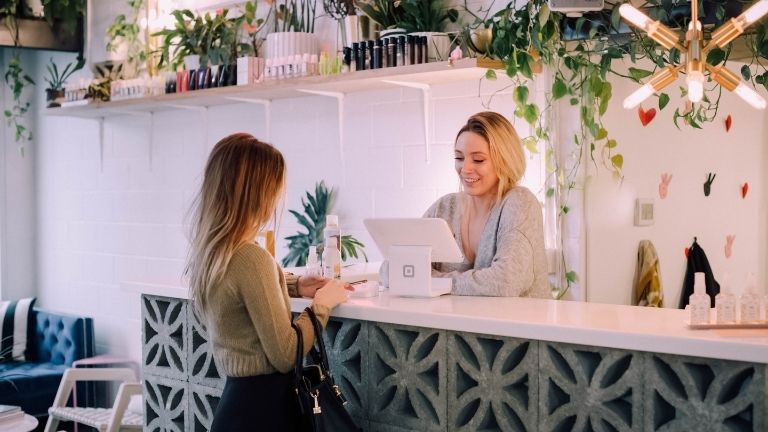 ---
Posted: Fri 1st Dec 2023
Small Business Saturday is rapidly approaching.
An annual event created to encourage consumers to shop locally, in-person and at small businesses online, Small Business Saturday returns tomorrow and will present a significant opportunity for SMEs to increase those sales during the holiday shopping season.
Ahead of this important weekend for small businesses, we've put together a list of five cracking advisers, who specialise in the world of retail, to help ensure your business is in tip-top shape ahead of Christmas.
1. Catherine Erdly
Founder of The Resilient Retail Club, Catherine is the ultimate all-rounder in the world of retail.
As one of Enterprise Nation's most popular advisers, Catherine has over 20 years of experience working with product businesses and boasts an impressive array of business support on the platform, including online sales-focused content for our School of Sales programme.
Watch this webinar to understand sales fluctuations and how to achieve consistency:
2. Wizz Selvey
As the founder of WIZZ&CO, Wizz has forged a reputation for herself as an adviser who can help build innovative brands that provide a unique customer experience.
If your business is more focused on selling to retail, then her School of Sales webinar focused entirely on pitching to retail buyers, should be consumed without hesitation!
Watch this webinar to discover how to create raving fans and increase sales profitably:
3. Oliver Spark
Founder of Sweet Analytics, a customer and marketing analytics platform to help e-commerce SMEs grow, Oliver is a highly experienced multi-channel retailer.
Given that he grew The White Company from £6 million to £50 million, he knows what he's talking about, especially when it comes to data use and analysis. Check out his business.connected webinar on key insights into how you can use data analysis to understand and grow your business.
Watch this webinar to learn how to grow a retail e-commerce business in a multi-channel world:
4. Natalie Binns
With 15 years of industry expertise in buying for renowned UK brands like ASOS and Allsaints, Natalie is a true authority in the field of sustainable fashion.
Having gained invaluable experience in global markets, she witnessed the damaging and exploitative practices within the industry, fueling her desire to be part of the solution rather than the problem.
Inspired to make a difference, Natalie established her consultancy, which brings big brand thinking to small brands, igniting their launch and growth while driving sales and profit, all with sustainability at the core.
Watch this webinar to learn what it means to have an ethical and sustainable supply chain:
5. Linda Ward
Linda is a retail and sustainability consultant, with a lifetime of business experience. Marks and Spencer, Debenhams, The Body Shop and the Simon Community are just a few of the brands she has held senior leadership positions in, not to mention serving as the executive secretary for the past 15 years of Charity Retail Ireland.
An adviser for Enterprise Nation's Plan it with Purpose programme, her latest venture is Green Zebra, which helps businesses prioritise high-impact steps to greater sustainability.
Relevant resources
Hi, I am Amanda, Enterprise Nation's content manager.