BLOG
Small Business Saturday: Five advisers available to speak to you today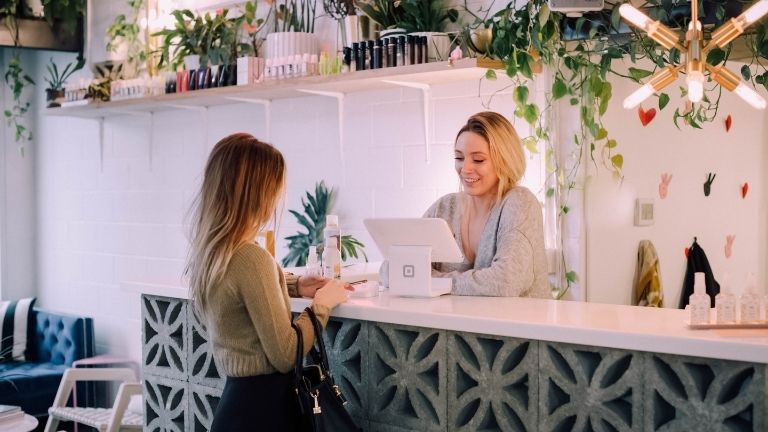 ---
Posted: Tue 23rd Nov 2021
Small Business Saturday is rapidly approaching.
An annual event created to encourage consumers to shop locally in-person and at small businesses online, Small Business Saturday returns next weekend and will present a significant opportunity for SMEs to increase those sales during the holiday shopping season.
Ahead of this important weekend for small businesses, we've put together a list of five cracking advisers who specialise in the world of retail, to help ensure your business is in tip-top shape ahead of Christmas.
1)
Catherine Erdly
Founder of The Resilient Retail Club, Catherine is the ultimate all-rounder in the world of retail.
As one of Enterprise Nation's most popular advisers, Catherine has over 20 years of experience working with product businesses and boasts an impressive array business support on the platform, from her coveted The Resilient Retail Club service to online sales-focused content for our School of Sales programme.
You can connect with Catherine here.
2)
Emily Lyons
Emily currently owns The Retailer Clinic, and specialises in supply chains.
Supply chains are often tough to optimise, so taking on Emily's advice when it comes to procurement, production, inventory management, forecasting, cash flow and strategy is paramount.
Her services include: Mastermind for small retailers, Helping you improve your inventory management and Helping you to improve your cash flow position.
You can connect with Emily here.
3)
Wizz Selvey
As founder of WIZZ&CO, Wizz has forged a reputation for herself as an adviser who can help build innovative brands which provide a unique customer experience.
If your business is more focused on selling to retail, then her School of Sales webinar, as well as her Lunch and Learn, focused entirely around pitching to retail buyers, should be consumed without hesitation!
You can connect with Wizz here.
4)
Darja Coko Mihajlovic
These days, having a stellar product just isn't enough anymore, but luckily, that's where Darja comes into play.
Owner of DCM Designs, Darja specialises in retail design. Her service Helping you create retail design that people will talk about covers:
full store design

bespoke design

finish suggestions for paint, fixtures and flooring

consultation through competition
As a topic which very much requires a specialist, it's crucial to get advice from…specialists.
You can connect with Darja here.
5)

Hayley Spencer

If you're in need of a comprehensive review of your product or service, then look no further than Hayley, founder of Sparke Club.

Hayley's service, which includes a full review of your product or service, will provide you with that extra 10% needed to push your business to the very next level. Do you want to be good? Or truly exceptional?

You can connect with Hayley here.
Enterprise Nation has helped thousands of people start and grow their businesses. Led by founder, Emma Jones CBE, Enterprise Nation connects you to the resources and expertise to help you succeed.