BLOG
Six essentials for effective leaflet and flyer marketing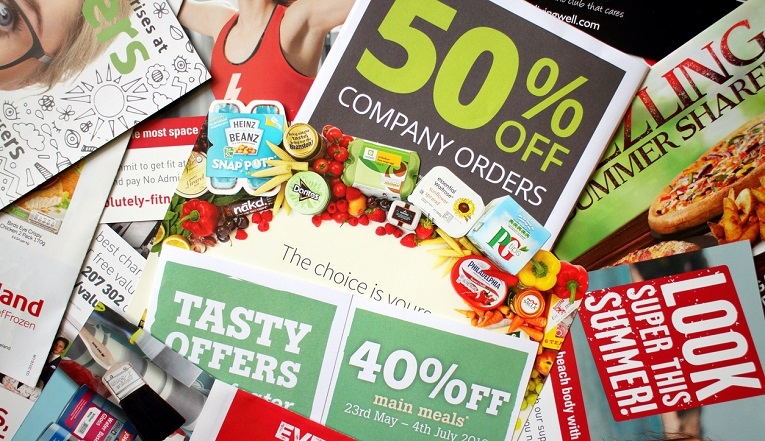 ---
Posted: Thu 26th Jul 2012
In the penultimate feature of his four-part series on print marketing, printed.com's Alex Harrington-Griffin shares the six fundamental components of creating a successful and worthwhile leaflet and/or flyers.
No matter how great your business product or service is, if no one knows that you exist, you'll never get very far.  Printed leaflets and flyers are an inexpensive way of advertising to new customers and communicating with your existing database - this is a tried and true method that's cost-effective and promotes an exponential ROI (return on investment).
1. The foundation
Ultimately, an effective leaflet or flyer will do three things: attract the readers' attention, generate interest in your product and ask for the recipient for an action.
2. Look and feel
In terms of design, it's best to leave more stylised efforts to your digital offering and adopt a 'less is more' approach for print. Too many images, colours and fonts are only going to dilute your brand message. If you want something bold, lead with an eye-catching or provocative headline but keep the rest of the content succinct.
One large image will be more impactful than many smaller images - choose a strong, striking image that conveys the mood of your message to act as your focal point.
3. Size
When considering the size of your leaflet or flyer, it's worth keeping your distribution channel in mind. For flyers that are to be handed out on the street, A6 paper size tends to be a popular choice as it's small enough for the recipient to put in their pocket or wallet. They also tend to be heavier, and printed on gloss paper.
Leaflets or flyers that are sent out in the post tend to be A6 or A5 sized and often have the highest engagement rate when delivered in an envelope. This could be a good opportunity to test response for your business. Most leaflets are printed on lighter paper weight, using silk finish.
4. Tone
Keep the text short and to the point, writing from the perspective of your customer - address them directly with words like 'you' and 'your' rather than 'we' or 'I'.
5. Distribution
In knowing your target audience thoroughly, you will be able to define the best possible distribution channel for your printed materials. There are a number of options to consider: you may choose to distribute them on their own, with other leaflets, inserted in a magazine or newspaper, to passer's-by on the street, on cars or door-to-door.
There are, of course, advantages and disadvantages to all of the above methods but after analysing your target customer's needs and habits, the most suitable option will be clear.
6. Tracking
Promotional offers or incentives that are leaflet/flyer specific are helpful in monitoring the response rate and subsequent success of your campaign and are a great way to generate feedback and engagement. You won't lose any money in making the offer and will benefit from new business when the recipient acts on it.
If you're looking to keep costs down but maximise reach, leaflets and flyers are a great marketing solution. However, they're most profitable when refined over a longer period of time according to feedback and engagement rates. If flyers and leaflets are to be a key component of your marketing plan, then you should also look towards distribution on a regular basis.
Printed.com is an online print company offering small businesses a range of affordable and easy to order print products, from business cards to postcards, stickers to luxury wedding stationery. Check out the website at printed.com, become a fan on Facebook or follow printed.com on Twitter.
Thinking about starting your own business? Learn everything you need to know over seven days in this free email start-up course.
Enterprise Nation has helped thousands of people start and grow their businesses. Led by founder, Emma Jones CBE, Enterprise Nation connects you to the resources and expertise to help you succeed.