MEMBER STORIES
Siest Sleep: The joy of sleep and sustainability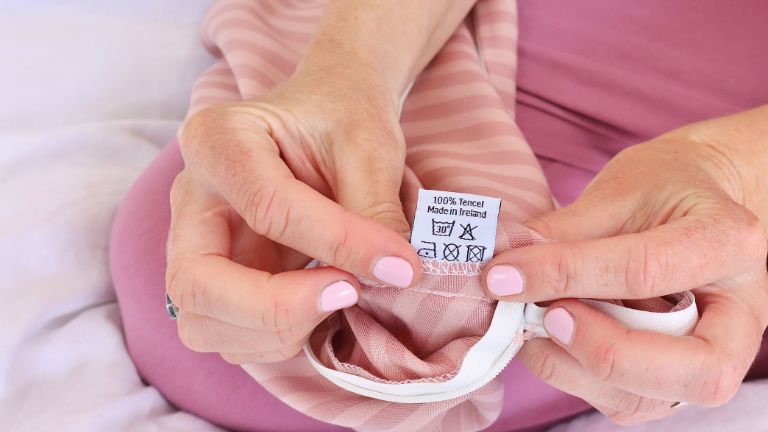 ---
Posted: Wed 23rd Nov 2022
Síne Dunne is the founder and owner of Siest Sleep, a sleep business that helps people sleep with its weighted products.
Siest was built with sustainability at its core. Síne shares with us how she sticks to her goals while continuing to build a business.
What is the main ethos of your company?
Joy. I think when people hear sustainable they just glaze over. There is so much joy from a Siest product – the joy that it will work for you, but also that it was made with so much thought. When you're holding it, you know that the people who made it were happy as well.
What a joy! Especially when you're bringing it into such an intimate part of your life.
Let's talk about Black Friday. How do you feel about it?
I think the pressure for small businesses to be there and have a sale is huge. Personally, I've even felt I've had to have a sale for longer than other businesses, because I was afraid I was going to miss out on all the early Christmas shopping.
The pressure is huge and the margins are much smaller for small businesses particularly a company like ours – we manufacture in Ireland. I don't think customers can really get their head around the fact that it costs so much more to manufacture here.
I'm not a perfect business at all, I'm always learning.
As a sustainably conscious business owner, what opportunities does Green/Black Friday present to small businesses?
It's an opportunity to raise the quality of Irish-made products – to emphasise that they do last longer and they are ethically made. The people making them are paid the right amount.
I think there's often too much of a focus on the cost of things instead of whether something is a product you really need and want. For me, it's if a product is ethically made – the people making it are as happy as the customers, the product has little impact on the planet, and won't break after two uses.
How do you ensure your products are ethical and sustainable?
Our manufacturing runs are smaller, which means less waste.

We discontinue colours if they're not popular. We don't have dead stock.

The materials we use are glass instead of plastic.

We use lenzing tencel, an incredible product which is sustainably made in Germany.

We use calico as well, which is all sourced from an Irish company.

Our packaging is 95% compostable.

The brochure we use was made by The Factory in Co. Offally, the leading Irish eco-design house.

The laundry bag is from an Irish company. It's bought from Germany, but it's all printed here in Ireland.

10% of our profits go to mental health charities.
How do you get across the message to your customers about your business's sustainability goals?
I suppose for me it's a balance. Because the product is a sleep product that helps you sleep but is also ethically made and has sustainable materials.
But the number-one message for me is a Siest sleeper will help ease both your anxiety and your aches and pains. I need that to be the first message that people hear.
And then the more they uncover and discover about the brand, the more they can see it aligns to what they're looking for – which is made in Ireland, female- owned, ethical, sustainable, sourcing etc. But I'll do those as sort of secondary messages. My leading message is that we're a sleep business that helps you sleep.
Use the Plan it with Purpose sustainability discovery tool
Answer some questions about your business and get a tailored action plan that tells you where to find support, resources and advice you need to be more sustainable. Take me to the tool
Enterprise Nation has helped thousands of people start and grow their businesses. Led by founder, Emma Jones CBE, Enterprise Nation connects you to the resources and expertise to help you succeed.