BLOG
Should start-ups raise seed investment during the coronavirus crisis?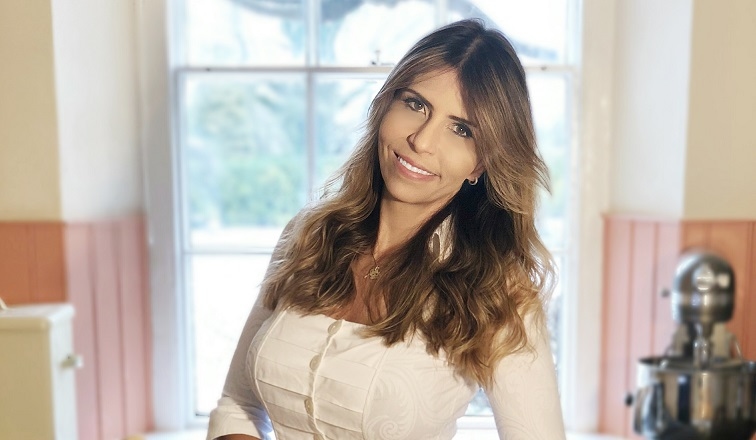 ---
Posted: Wed 6th May 2020
The crisis has meant that fewer seed investments are being made in start-ups. But we are still hearing about success stories.
We spoke to investors and founders who raised investment in the last few weeks about the options start-ups have.
Should start-ups raise investment during the crisis?
John Stapleton has invested in a number of startups and recently launched The Good Food Fund. John said it's a buyers' market and that start-ups who can wait should do that.
"My advice is to look after staff and cash and then have your eyes up to the horizon on what things are going to look like in the second half of the year.
"It's best to raise seed funding when you have momentum. Start-ups that are able to develop new strategies during the crisis and demonstrate they've done a great job of preserving the business will be in a great place to pitch investors when the situation improves," he said.
The decision over the timing of a round and how to respond to the crisis is different for every start-up.
Rejuvenation Water sells plant-based protein and amino acid drinks, and is currently raising investment on Crowdcube. Founder Kris Ingham thinks there's no point in hanging on to see how the crisis will play out.
"Act fast and act decisively and survive at all costs.Trying to wait for it to finish is how you meet your end. Even though there are investors, they're getting fewer and far between. If they go with someone else in your area, they're not going to invest again," he said.
At the time of writing, the company had raised £94,070 from 251 investors and the round closes tomorrow. Potential investors have asked normal questions as well as raising points related to the crisis, such as the resilience of the company's supply chain.
Fitbakes decided to raise in January after winning several supermarket listings and closed their seed round three weeks ago. However, the crisis has meant they didn't reach their £200,000 target.
"We had three people pull out, two decided to stay. We were aiming for £200,000 and thought we would get close to £300,000. The final amount is way below the £200,000 target, but I can't tell you how much," said founder Ella Rauen-Prestes.
It was difficult for Fitbakes to delay its funding round as the government's Seed Enterprise Investment Scheme, which provides tax breaks to investors, is limited to companies that are two years' old and the deadline was approaching.
Investors are prioritising existing investments
John said that the number of investments has fallen in part because investors need to look after their portfolio companies.
"Angels are focusing on protecting their existing investments, helping them survive with advice and additional cash," he said.
The uncertainty about when the lockdown will end and the economic environment has obviously caused hesitation too. The combination of uncertainty and low demand has put pressure on company valuations.
"There's always been a mismatch between buy and sell in terms of valuations. But that's even more so the case now. The investors think valuations should be depressed, but founders think this is only short term," said John.
The changing expectations of founders
Ella said Fitbakes' investors backed the company because it has several different channels to market, which make it more resilient.
"We weren't dependent on food services that are shut or retailers that are struggling. We have a plan that can work well if people are at home," she added.
Fitbakes is on track to achieve its 2020 turnover target of £400,000 in spite of the crisis, although it'll happen in a different way than expected.
"When you're speaking to investors, you have to have all your numbers and cashflow and profit and loss. It helps if you can show you have a plan B: 'if we don't raise or if we're in trouble it's not going to die'. We had plan B, C and D," Ella said.
Rejuvenation Water has listings in retailers like Tesco, Waitrose and Sainsbury's. The product category means sales increase in March as the weather improves, so they had just finished a large production run and were preparing a marketing campaign when the crisis started.
"We're seeing a fundamental change in buying habits. People are shopping for fewer innovative products and are reverting back to staples," said Kris.
Rejuvenation's sales have increased from 10,000 to 30,000 per month in the last year. However, Kris estimates the crisis means they're likely to temporarily drop back to 10,000.
"We needed a funding round anyway. We needed cash to keep up with demand," said Kris. "What coronavirus did was change the dynamics; it became obvious quickly that you weren't going to get a big investor coming in."
Rejuvenation Water had raised on Crowdcube previously and the platform helped corral and convince investors.
"That's where crowdfunding really came in, as it became open and transparent and we could bring everyone through at the same time," he said.
Finding seed investors to back your start-up
Ella used LinkedIn to share news about what the company was doing in the hope that interested investors would get in touch.
Young Foodies supported the raise, providing advice and connecting Ella to their network of angel investors. In the end, four potential investors came from an event they ran and one from LinkedIn.
Kris said consistently sharing his story has helped keep people engaged. It's also led to investors - who have been quietly watching the company's progress - backing the business. He estimates £20,000 of investments in their first round came from Facebook connections.
"People want honesty. They don't want bullshit. A lot of entrepreneurs launch with a false sense of reality," he added.
Chris has over a decade of experience writing about small businesses and startups. He runs Inkwell, a content agency that helps companies that sell to small business owners grow their audiences through content marketing. You can find him on Twitter at @CPGoodfellow.