BLOG
Should small businesses decrease their prices during the coronavirus crisis?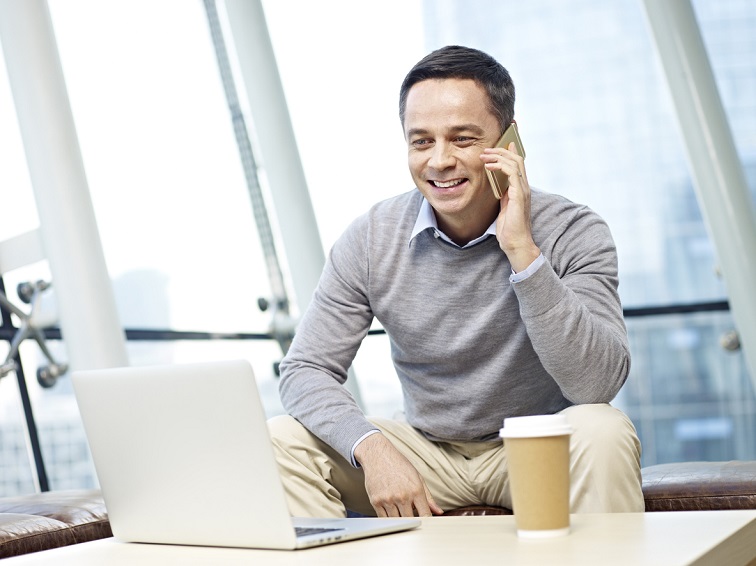 ---
Posted: Fri 24th Apr 2020
Small firms are being asked to drop their prices. How should you react when cashflow is more important than ever and you don't want to devalue what you do?
There's no simple answer, so we spoke to two sales experts and a number of small business owners to find out their approach to pricing. Hopefully, their insight will provide context for your own business. If you have feedback or similar experiences, please share it with us on Twitter.
Questions to ask when you hit an objection on price
When you're dealing with a pricing challenge, you should try to get to know the underlying reason behind the objections; often pricing isn't the main problem.
Exsellance founder Jay Sriskanthan advised business owners to use the conversation as an opportunity to learn more about how customers perceive your service.
"Talk about the results and remind them of the reason for doing it and the benefits they'll get. The next step is: why do they want to go with you and why now?" Jay said.
He suggests asking a series of questions to start teasing out the issue:
Do you still need the benefit of X? Talk about the results your service will bring, rather than what you do.

Do you still think I'm the best supplier? Often, there will be other people in the market that are prepared to drop prices to win business, so it's important to stress the value of your relationship.

Is it a pricing or budget issue? This opens up other options of delaying part of the payment, rather than reducing prices.
Jay added that if you have to reduce prices, you should ask for an immediate commitment. If they hesitate, it's an indicator that price isn't the real barrier.
The power of offering additional pricing options
One alternative is to offer different pricing options. This gives customers an opportunity to discuss pricing without undercutting what you're offering.
"If you go back with one price and that's out of their budget, there's nowhere for them to go. Be more flexible; give them a bronze, silver and gold option," said Paul Durrant, founder of PDT Sales Consultancy.
It's also common for people to pick the middle option too, so having three options encourages customers to avoid your cheapest offering.
The first chapter of Dan Ariely's book Predictably Irrational provides a fascinating insight into how people assess prices relative to each other, rather than a rational standard. Putting offers side by side allows you to frame how potential customers value your offering.
Exsellance's Jay believes that looking for ways to add value can be a better option than dropping prices.
"If it comes down to reducing your price, don't just give it away. Be creative. Are there any other criteria they should look for? Something else that's of value? Only as the last resort do you go down the pricing route," he said.
There may be a way to adapt your offering to be more relevant during the crisis or an opportunity to remarket or even revive an old product that wasn't selling.
The importance of practicing your rebuttal
You love your business and have put a huge amount of effort into it, so getting pushed on prices doesn't feel great.
Practicing your responses to common objections helps reduce negative emotions and leads to more effective answers, making you more likely to close the sale.
How should firms handle new clients vs. existing clients?
It's much easier to keep an existing client than get a new one. And, in a crisis, they're more valuable than ever.
Showing compassion and awareness to existing clients will help strengthen relationships.
Paul's offering PDT Sales Consultancy's clients 60-day terms and a 30% discount on online training courses. The courses are passive income that don't cost anything extra to deliver.
You can watch Paul talk about making sales during the Covid-19 crisis below.
Sofia Latif, founder of beauty brand Sofia Latif Oils, said she's offered free delivery and occasional discounts.
"Putting customers at the heart of decision making shows we care and builds long-term loyalty. They will remember the brands that supported them," she said.
Different types of purchase - and the importance of being "essential"
Purchases can be grouped into four categories.
Programmed purchase: Consumers often don't even check the price (eg. food staples).

Low level decision making: There's some research to do (eg. shoes).

High level decision: A lot of research and investment (eg. a new car).

Impulse purchase: A purchase made without planning.
It's important to understand what type of purchase your customers are making and whether your sales process frames it as an essential purchase, if that's possible. It's particularly important for business-to-business sales.
"People really have to understand what the value is," said Paul. "Get it in their mind that your purchase is an essential purchase. Non-essential purchases aren't getting made. Then, when you're on the list of their priorities, it's a question of how high up the list you are."
Selling to businesses isn't impulsive. You have to get the client to understand why they're buying, advised Jay.
"How much you're able to differentiate dictates how much you can charge. People think about price but you should think about differentiation. And that's in the eyes of the customer - the differentiation needs to be relevant," he said.
The argument for sticking to your guns
When we asked Enterprise Nation's community, a number of business owners felt strongly that you shouldn't reduce your prices.
Liberty Pearl Photography founder Amber Leach said that lots of people in the wedding industry have started offering discounts, but she thinks it isn't sustainable.
"It's not the time to do cheap deals if we want the industry to survive. It's not going to help in the long run," Amber said, adding that demand will be really high post-lockdown.
Studio 77 founder Ruby Lee said some people had requested a discount, but they need to remember that small businesses are among the worst affected with the least government support.
"I would advise business owners to NOT decrease their prices out of fear, as once you've dropped your price, you've (in a way) devalued your service. Standing your ground with pricing and knowing your worth has always been important in business, now more than ever!"
Chris has over a decade of experience writing about small businesses and startups. He runs Inkwell, a content agency that helps companies that sell to small business owners grow their audiences through content marketing. You can find him on Twitter at @CPGoodfellow.