BLOG
How to use product tags on Instagram Shopping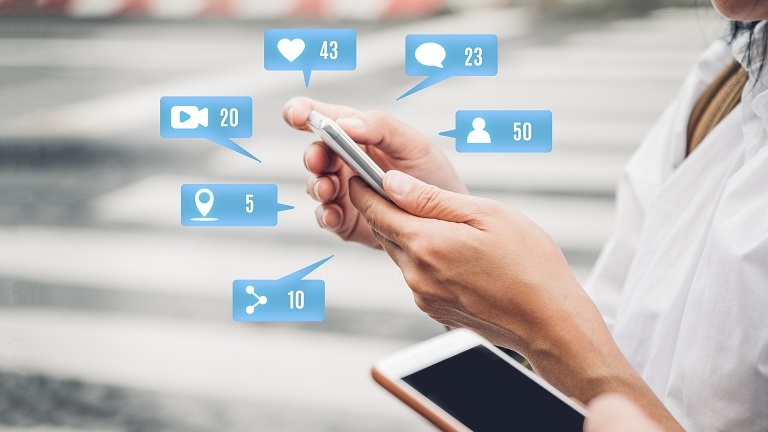 ---
Posted: Thu 6th Jan 2022
It's widely documented that Instagram has over 1 billion monthly active users, and 500 million people view Instagram Stories each day… and with so many people using this platform, you have a brilliant opportunity to find your target audience on it.
And if you use Instagram Shopping, with very little effort, you can make it easy for people who are browsing your content to shop at your website. You can use product tags in various places on Instagram such as feed posts and Stories.
In this blog, we cover how to set up Instagram Shopping, and how to use product tags on Instagram to make it as easy as possible for your followers to find out more about what you do and make purchases. 
How do you tag a product on Instagram?
Let's start with how to tag a product on an Instagram feed post in three simple steps: 
Step 1: Create your new post on Instagram and then tap 'Tag Products' on the last page before you post (the same one where you can tag people, add your location, etc.).

Step 2: Tap where you would like the product to be tagged on the image. If you're adding more than one tag to your post, make sure it's on the right product to prevent confusion!

Step 3: Tap done and it's done! When you publish, people will be able to tap on the tag and head off to the product detail page.
What's a product detail page? 
When someone taps a product tag, they're taken to the product detail page. Here, they can get more information on the item such as the price and the description, they can also find other images and videos of the product tagged.
There's also the option to view the product on the website, where the product can be bought. 
Now, let's go through how to tag a product on Instagram Stories in four steps: 
Step 1: Create your story as normal and then click on the sticker icon on the top right of the story. 

Step 2: Select the Product sticker.

Step 3: Pick the product, or products that you want to tag.

Step 4: Share your story.
Product tags can be hugely effective, but it's important to use them well and wisely.
How can I use product tags?
Here are some top tips when it comes to the best practices to using product tags:
Don't overcrowd
Pick two or three products per piece of content to make it easy for people to tap on the right product and for them to get more information on what they are really interested in.  
Mix up the price points
Try and tag products of different price points to give your audience more options and appeal to more of your followers. 
Use them before a product launches
Yes, you can even use product tags before a product has launched! This can be part of your teaser campaign and can help to grow excitement in your shiny new product. 
Relevant resources
I help small businesses, solopreneurs and influencers promote themselves better with little to no budget. And as you'd guess, most of this is done around social media and digital. I usually work with businesses that have some connection to the rural or equestrian space, from being located there to serving there. I also run three Facebook groups, two of which are membership groups, to provide people who want upskill with additional support. In addition, I love speaking at events where I can help people get enthused and grow their confidence around social media, the power of digital, and how they have everything they need to get started.