BLOG
Selling on online B2B commerce marketplaces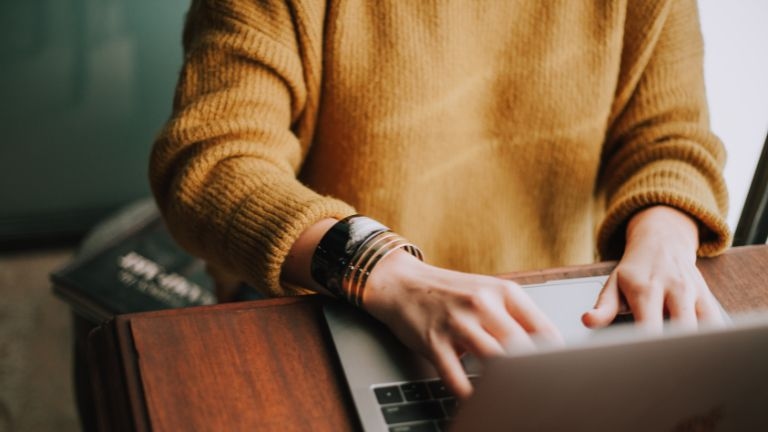 ---
Posted: Wed 8th Jun 2022
The emergence of online wholesale marketplaces is fairly recent, but they represent a fantastic opportunity for producers and brands to find new customers.
Having expanded from B2C into B2B using these marketplaces, I can say that it is a journey worth considering.
In this blog, I hope to give you an insight into how they can benefit you and your business.
Who and what are the new wholesale marketplaces?
Some of the common B2B marketplaces include Faire, Fairling, Abound, Ankorstore, Joor, Orderchamp, Creoate.
Maybe you have heard of them. Maybe you are already using some of them.
These are mostly new companies but, in truth, online B2B marketplaces have been around for a long time.
Sites such as Alibaba have proved very popular as a place where buyers and sellers can trade in wholesale products - but these have often been geared towards large scale purchases of white label products with significant minimum orders required.
The emergence of this new wave of wholesale marketplace is very different. They have a far more personal, almost Etsy style feel to them.
They are accessible and they are focused on independent brands and labels of all sizes, and the independent retailers who want to buy for their stores.
Minimum orders tend to be low and there is an emphasis on building relationships.
With the vast growth in B2C marketplaces such as Amazon, Etsy and eBay, it is no surprise that B2B marketplaces have followed.
However, there is a sense that the emergence of so many B2B marketplaces over such a short time may have been driven by the pandemic.
In other words, with all global trade fairs being cancelled, it was probably inevitable that an alternative online means of trading would emerge.
Either way - it's great news for us! These marketplaces represent a very different kind of opportunity, particularly for small-to-medium sized businesses who may otherwise have struggled to find a place in the wholesale network.
For example, I don't think I would have ventured into wholesale myself if these specialist marketplaces had not emerged.
The advantages of online wholesale marketplaces
There are many advantages to using B2B marketplaces but here are a few to consider:
Access to an extensive new customer base including overseas

Easy to set up and operate your store - often with assistance provided

High browsing and buying traffic through site-led advertising and promotions.

Trusted by buyers (they often have buyer and seller protection schemes in place)

Integrated order payment (both sales and disbursements to sellers)

Delivery solutions possible postage label provision

Customer assistance may be provided by the marketplace

The marketplace may deal with returns on your behalf

Flexible – suitable for large and small companies.

Easy to join and leave – often with very little commitment required
Where to do your research
So how do you choose the right one for you? Knowing where to look and knowing what to ask are the key issues here. As a UK seller, a good place to start is our own government websites.
The Department of International Trade has its own database. Just go to the DIT website and search for 'Selling Online Overseas'.
The Scottish Enterprise website also has possibly a larger list of marketplaces.
These database details often give a good summary of the marketplace including whether it is B2B or B2C or both.
They may also give an overview of eligible product types, international reach and fee structure. At the very least they give you a good pointer to go and look at the site for yourself.
If you want to keep up to date via a newsletter then I find Channel X (formerly called Tamebay) to be a great source of information and they are usually quick to announce the appearance of new marketplace opportunities.
Otherwise, a quick Google search will return plenty of results - including opinions, blogs and articles which have been written by your fellow sellers.
Don't forget that there are lots of e-commerce events throughout the UK both virtual and face-to-face.
And finally – there is nothing like trial and error to really get to grips with how a marketplace works! Many of them allow you to set up a basic account or a buying account, and this can give you an early insight into how they operate.
Key questions to consider
My advice in terms of your research areas would be to think along the following lines when considering each marketplace:
Is the marketplace a good fit for your product?

Do you need to be the brand/label owner?

What fees and commissions apply?

What are the payment terms and schedules?

Can you establish international visibility?

Are delivery and/or returns arranged by the marketplace?

What standards, policies and partners are in place?

How do you set up your account?

What onboarding and ongoing support is available for sellers?
This list is not exhaustive, but the questions are fairly instinctive, and you should quickly be able to establish whether a particular marketplace is right for you.
Many of them will offer some sort of introductory call or video chat so make sure you take advantage of those.
In the last 18 months, I have found and joined several B2B marketplaces and I can already recognise three different models.
Transaction-based model
The first is the 'transaction' model. This is very similar to traditional B2C marketplaces like Etsy and Amazon.
All products are listed individually on the site and buyers can make a purchase by adding them to a basket and checking out.
Payment is made through the site and delivery is often purchased or recorded on the site. This model remains the most popular amidst new B2B marketplaces, but a good example to look at is Faire.
The main features of Faire
It covers the USA, Canada, the EU and the UK

Must be your own products (no reselling of other brands)

Easy store set up - may integrate with your existing website

Set prices in GBP, USD, CAD and EUR or set one price and use auto conversion

Set minimum units and/or minimum order

Faire Direct - introduce own customers to Faire and sell for 0% commission

Faire Marketplace - attract organic customers and sell for 15 – 25% commission

Benefit from free shipping labels provided by Faire

Payment in 30 days (or immediately for an additional 3% fee)

Participate in match discount events, campaigns and promotions

The Faire model is commonly used by other B2B marketplaces
Introduction-based model
The second is an 'introduction' model which acts more as a connection service than a transaction site.
Buyers and sellers join the site, pay a membership fee and connect with each other on products of interest.
Thereafter the parties are free to make their own offsite arrangements in terms of ordering, payments and deliveries.
Fairling is a popular example of an introduction style site.
The main features of Fairling
Focused on Germany but also covers the EU and UK

Sellers select their membership level and pay a fee

No upload of products but sellers need to complete brand profile page including: your story, sample products, value tags, sector details, upload of PDF catalogue and price list

Sellers can use advertising credits to target Fairling retailers

Buyers and sellers make their own order arrangements

Members can monitor interactions on their account dashboard
The drop shipping-based model
There is also a third model which is more of a hybrid between B2B and B2C but for you, as the seller, it is definitely a B2B model.
The 'drop shipping' model involves another company advertising your products which you send out to their customer when they make a sale.
You are responsible for sending a product to the final consumer, but your relationship remains with the company that sold your product to the consumer.
It is likely that you have agreed on a trade or wholesale price with them – together with a drop shipping charge – and so this is another B2B model that you can consider.
Wayfair is a well-known example of the drop shipping model.
The main features of Wayfair
UK account covers sales in the UK, Ireland and Germany

Sellers submit product details and wholesale prices to Wayfair

Wayfair rebrands products and decides their own retail price

Customers place their orders with Wayfair

Sellers receive Wayfair customer orders into their dashboard

Sellers despatch orders using Wayfair packing slip and free postage label

No commission but a 3% fee is payable per order to cover admin and returns

Payment terms are 60 days
B2C marketplaces with a B2B option
If you are looking to sell both B2C and B2B then you will likely end up using a combination of different marketplaces – but don't forget that some marketplaces do both.
Lots of businesses shop online as well, so you can reach them on most B2C marketplaces.
They may come on and purchase as a normal B2C customer but look out for other marketplace tools.
For example, Amazon allows you to set separate B2B prices and Etsy and eBay have a wholesale section where they encourage custom listings for bulk purchases.
How to embrace B2B selling into your business.
So, we've covered the emergence of online wholesale platforms and the benefits that they can bring to your business.
We've also looked at how to research and choose the right marketplace for your business including some worked examples. I now want to finish with a few tips about how to embrace wholesale marketplaces into your business.
Pricing
This can be tricky, especially when you are selling B2C and B2B so make sure you understand the different margins you will need when selling wholesale.
Stock levels
You may find it more difficult to control stock levels once you start selling wholesale, so make sure you think about your production and restocking strategy.
Multi-channel software system
If selling on multiple marketplaces, consider using a multi-channel software system to reconcile your order management and stock volumes.
Reselling conditions
For direct B2B sites, you can still set conditions about the onward sale of your products.
For example, if you do not want retailers to sell your products on certain marketplaces such as Amazon or eBay, then you can often state this in your settings and correspondence.
Website retention
This entire blog has been focused on the use of the marketplace model and I definitely recommend these as a route to selling wholesale.
Having said all of that, in theory, you can be kicked off any third-party marketplace.
Using them is a great strategy but you have to pay for them, and you have to play by their rules.
For brands, it is still a good idea to have your own independent website. Your own website is the only platform that you have complete control over.
They can present far more of your identity and give your presence some credibility in the market.
Although I am not covering these today, you may find that your own web platform e.g. Shopify, WooCommerce, Magento, has its own tools to help you sell wholesale and you are advised to check these out too.
I can't speak to all of the marketplaces out there, but my main message is to remind you that there are a great many to choose from.
The ones I have mentioned are geared more towards my own focus on homeware, but there is a huge variety out there.
It is fair to say that it is an exciting time for e-commerce and a great opportunity to build a strategy which truly suits you, your product and your business set-up. I encourage you to do your research and seek the combination that suits you.
---
Connect with Karen on Enterprise Nation for further business support in this area.