BUSINESS NEWS
As the closure approaches, will the Self-employed Income Support Scheme be extended?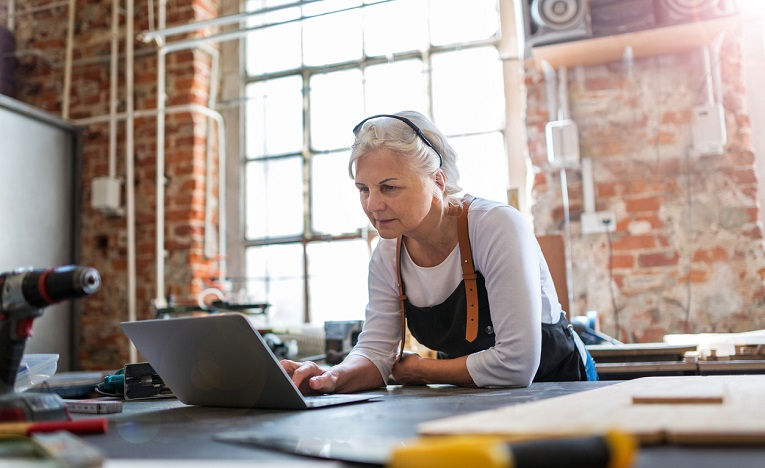 ---
Posted: Fri 29th May 2020
With the coronavirus support scheme for the self-employed due to end this weekend, calls are mounting on the government to extend it.
The Self-employed Income Support Scheme (SEIS) provides grants to self-employed individuals dating back to March. Eligible people can claim up to £2,500 a month but the scheme is due to come to an end this Sunday, 31 May.
Chancellor Rishi Sunak has already announced that the Job Retention Scheme (JRS), which covers employee wages, will be extended to October with some changes but he has yet to make an announcement on SEISS.
Business groups and other campaigners say the self-employed support should also be extended.
A petition to extend SEISS has received more than 97,000 signatures. It says: "For lots of us, it will take a long time for work to start up again. If the self-employed income support isn't extended, many of us won't be able to survive."
A group of 114 MPs have also signed a letter to the chancellor calling for SEISS to continue.
"This scheme is a lifeline for millions of locked-down workers right across the country," the letter says. "There are already significant holes in the support, but removing what is already in place would pull the safety net from under the feet of millions of self-employed workers.
"How can it be right for the furloughed scheme to continue but this scheme to not?"
On Wednesday, HM Revenue & Customs said SEISS has received 2.3m claims at a cost of £6.8bn. The furlough scheme is currently paying wages worth £15bn for 8.4m people.
According to the Financial Times, Sunak will make a statement about the future of SEISS next month but the newspaper said "government officials downplayed expectations that it would also be extended until October".
Speaking during a webinar organised by freelancers group IPSE on Thursday, small business minister Paul Scully admitted he didn't know whether SEISS would be extended but said the Treasury is "is looking at support as a whole".
The latest coronavirus support information
We are keeping you updated on the latest information on how to access the government's coronavirus business support here. You can also find advice and ask a question on Enterprise Nation's coronavirus business advice hub. Follow Enterprise Nation on Twitter too for updates.
I'm a freelance content creator and event host who helps small businesses and the organisations that support them. I have 18 years of experience as a small business journalist having interviewed hundreds of entrepreneurs from billionaires like Sir Richard Branson to the founders behind brand new start-ups. I've worked for a range of leading small business publications and support groups, most recently as head of content at Enterprise Nation where I was responsible for the prolific output of content on the company's blog and social media. I'm based in Bristol where I run and host regular events with the local small business community and have strong connections to major business organisations in the south west region. In total, I've hosted over 50 events; from intimate meet-ups to conferences with an audience of hundreds including events for international brands like Facebook and Xero. I'm also a big fan of podcasts having hosted Enterprise Nation's Small Business Sessions as well as lots of online events including Facebook Live interviews, webinars and three live web chats from inside 10 Downing Street. With my partner, I co-run Lifestyle District, a lifestyle blog focused on culture, art, theatre and photography. I'm here to help. I'm volunteering free advice calls of up to an hour as part of the Recovery Advice for Business scheme, over the next 6 months. Please get in touch to see how I can help your business.