BLOG
The entrepreneurs pitching to Sainsbury's at the Food Exchange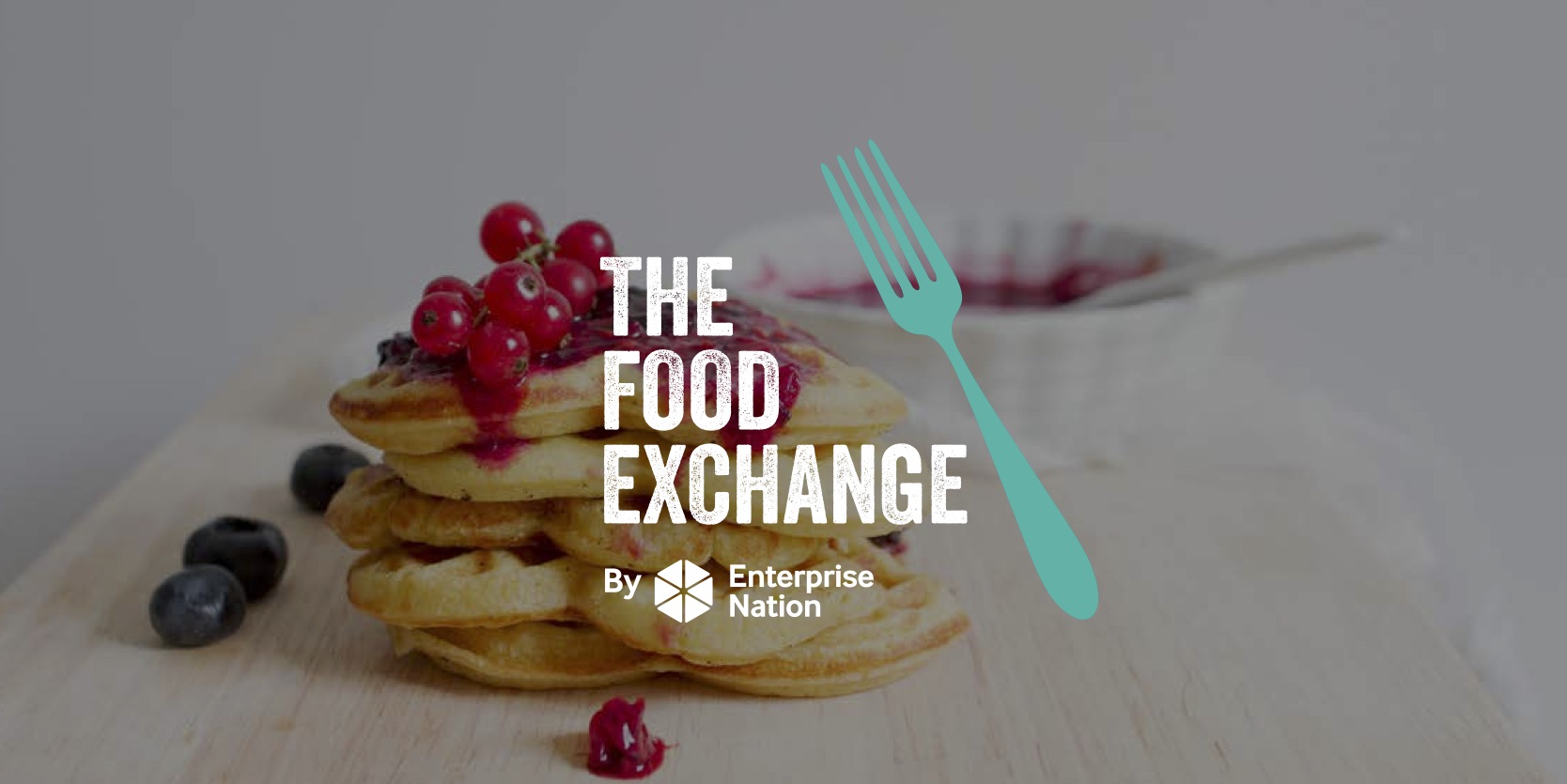 ---
Posted: Fri 11th Sep 2020
The Food Exchange, Enterprise Nation's long runing event for foodies entrepreneurs, returns this afternoon at 2pm. It's a little bit different as it's virtual for the first time but what hasn't changed is the amazing line-up of speakers and the chance for business owners to pitch a buyer from a top retailer.
This time it's Sainsbury's. We had many brilliant applications and these are the five lucky founders who will be pitching their products to Rebecca Miller, future brands origination and development manager at Sainsbury's.
There's still time to buy a ticket to the Food Exchange so you can watch the live pitches and hear talks from inspiring food and drink entrepreneurs and experts.
100% vegan fast food brand.
"As an environmentally conscious vegan fast food brand, we align perfectly with the growth of Sainsbury's vegan product assortment and have a great social media following to be able to support a product launch also. Our products are innovative and are also perfect for all of the family, ideal for the Sainsbury's customer."
100% natural air dried snacks, garnishes and edible teas using just one ingredient in each product.
"Having won the Queen's Award for Innovation this year and Sainsbury's championing small brands and innovative products, we're a perfect fit!"
Premium, ready-to-enjoy cocktails in a can.
"Sainsbury's has been pushing hard to capitalise on pre-mixed and hard seltzers. As it's expanding its category portfolio, we think that we will add both variety and premiumisation. Moreover, we have plans to launch a non-alcoholic sister brand: Thomas Teetotal."
Ready to drink, non-alcoholic cocktails in a can.
"Back in December 2019 when we co-created our brand live on Instagram stories with over 70,000 people we asked where people would prefer to purchase our drinks. The majority said retail/supermarkets.
"Our mission is to help re-shape the social and cultural conversation around drinking for young people. In order to do this, we need to make Nocktail as accessible as possible. Sainsbury's have been on the front foot with providing a pioneering offering in the No/Low category for the past couple of years now but it's time for something new and exciting - a brand that will bring in a new type of consumer into the category that goes against the brand norms that have been set previously within this space."
Organic herbal teas for mothers' health and wellbeing.
"It is a unique product that a Sainsbury's mother & baby shopper will love for its premium quality, health benefits and environmentally friendly packaging. All at the right price as proven with other retailers."
There's still time to buy a ticket to the Food Exchange so you can watch the live pitches and hear talks from inspiring food and drink entrepreneurs and experts.
I'm a freelance content creator and event host who helps small businesses and the organisations that support them. I have 18 years of experience as a small business journalist having interviewed hundreds of entrepreneurs from billionaires like Sir Richard Branson to the founders behind brand new start-ups. I've worked for a range of leading small business publications and support groups, most recently as head of content at Enterprise Nation where I was responsible for the prolific output of content on the company's blog and social media. I'm based in Bristol where I run and host regular events with the local small business community and have strong connections to major business organisations in the south west region. In total, I've hosted over 50 events; from intimate meet-ups to conferences with an audience of hundreds including events for international brands like Facebook and Xero. I'm also a big fan of podcasts having hosted Enterprise Nation's Small Business Sessions as well as lots of online events including Facebook Live interviews, webinars and three live web chats from inside 10 Downing Street. With my partner, I co-run Lifestyle District, a lifestyle blog focused on culture, art, theatre and photography. I'm here to help. I'm volunteering free advice calls of up to an hour as part of the Recovery Advice for Business scheme, over the next 6 months. Please get in touch to see how I can help your business.