BUSINESS NEWS
Number of people starting a business in the UK hits record high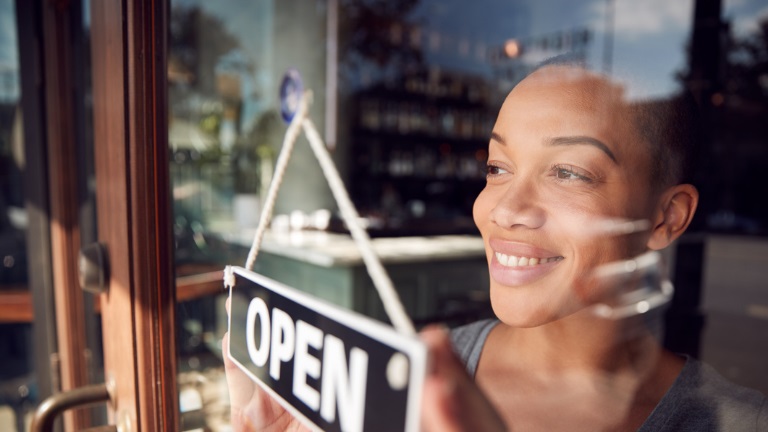 ---
Posted: Wed 16th Feb 2022
The number of people in the UK running a new business reached the highest level since the late 1990s last year, an internationally respected report has found.
According to the Global Entrepreneurship Monitor, 12.6% of UK adults were in the first three months of running a business or were already running a young enterprise in 2021. That's the highest figure since the study was first conducted in 1999 and a significant increase on the 7.8% recorded in 2020, the height of the coronavirus pandemic.
More than 30% of those starting a business said their household had lost income because of the pandemic and a third thought launching an enterprise was more difficult than a year ago. However, 57% were pursuing business opportunities as a result of the crisis, the joint 6th highest of the 47 countries surveyed.
The study noted there was strong employment growth in the UK during 2021 and the entrepreneurs could have found jobs if they wanted, but the figures suggest many new business owners became their own boss due to good opportunities "generated by the paradigm-shifting realities of COVID-19".
Entrepreneurs can 'spur economic growth'
The report said the government should capitalise on the number of new UK entrepreneurs starting a business in response to the pandemic to help "spur the economic growth and dynamism needed to recover from the serious economic impact of COVID-19".
One of the biggest barriers to that is small business finance. Among the 17 highest income countries, the UK ranked bottom for ease of access to entrepreneurial funding. The researchers urged policymakers to provide tax breaks and incentives for new businesses as well as for financial institutions who lend to entrepreneurs.
Maintaining business growth may also be an issue. The survey found that 5.1% of UK adults were running a business established for more than 42 months last year, compared to 8% in 2019.
Future entrepreneurship in the UK
When it comes to people starting a business in the future, more than 70% said the UK is an easy place to launch an enterprise with 9.3% intending to do so.
Half of respondents believed they have the skills and knowledge to start, but 52% admitted fear of failure is holding them back from launching their own venture in the next three years.
Conditions for entrepreneurship
Data for the report is gathered via a survey of at least 2,000 respondents in each of the 47 countries who answer questions on their entrepreneurial activity, attitudes to enterprise and view of their local entrepreneurial eco-system.
The UK ranked 19th overall. The United Arab Emirates came top followed by the Netherlands and Finland. For other specific categories, the UK was 40th for entrepreneurial intentions, 32nd for having personal skills and knowledge to start a business and 7th for fear of failure.
Globally, the report found that in 15 out of the 47 countries, more than half of those starting or running a new business agreed that the pandemic had led to new business opportunities. In 2020, that was true for just nine out of 46 countries.
Mark Hart, professor of small business and entrepreneurship at Aston Business School and GEM UK team leader, said: "Entrepreneurial attitudes and behaviours will be critical for the recovery after the pandemic as they were after the great financial crisis over a decade ago."
Access support to start your business
Visit the StartUp UK hub for resources that give you the education and inspiration to get started on your entrepreneurial journey.
I'm a freelance content creator and event host who helps small businesses and the organisations that support them. I'm also Enterprise Nation's Local Leader for Bristol. I have 20 years of experience as a small business journalist having interviewed hundreds of entrepreneurs from famous names like Sir Richard Branson and Deborah Meaden to the founders behind brand new start-ups. I've worked for a range of leading small business publications and support groups, most recently as head of content at Enterprise Nation where I was responsible for the prolific output of content on the company's blog and social media. I now freelance for Enterprise Nation as the website's news reporter and as the host of the Small Business sessions podcast. I'm based in Bristol where I run and host regular events with the local small business community in my role as Enterprise Nation's Local Leader for Bristol. I also have strong connections with other major business organisations in the south west region. In total, I've hosted over 100 events including conferences with an audience of hundreds for international brands like Xero and Facebook and live web chats from inside 10 Downing Street. With my partner, I co-run Lifestyle District, a lifestyle blog focused on culture, art, theatre and photography.