BLOG
Online business bank accounts for Irish small businesses and sole traders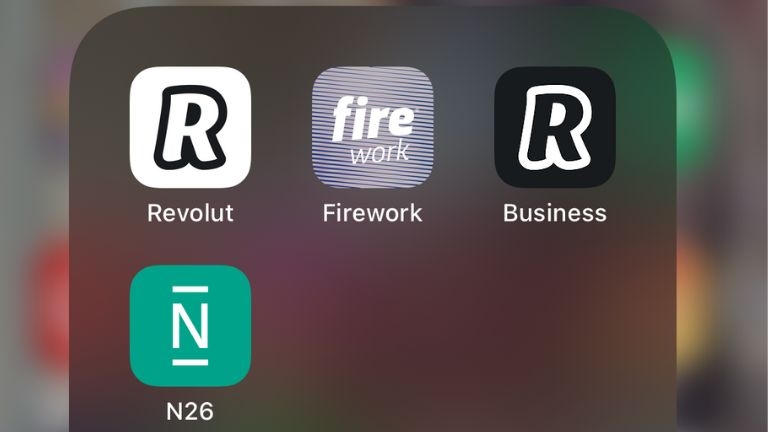 ---
Posted: Mon 12th Sep 2022
Looking to set up an online bank business account? Larissa Feeney, founder and CEO of Accountant Online, takes us through what is on offer in Ireland.
If you're a sole trader, freelancer or small business, you should have a business bank account.
At the moment, there is a lot of movement in the fintech space as more online banks are able to enter the Irish market, providing more opportunity to those who run a fully digital business.
Larissa Feeney takes a look at three of the online banks offering business accounts to Irish businesses, and points out some of the selling points of each one. She says:
"One question we get all the time is 'Can I just use my personal bank account, especially if the business is just starting off?'.

"It's important to have a business bank to keep those business transactions separate to your personal transactions. And it means that if your accountant or your bookkeeper analyses your account, there's no need for them to see personal transactions. It's also costing you more money in the long run."
Online business bank accounts – your options
Provides digital accounts for businesses in UK and Ireland

Have both Sterling and Euro accounts

Perfect for e-commerce businesses that want to transfer money easily between accounts

Offers direct debits

Can have multiple users on the account with different access levels

Multiple Mastercard debit cards for account users

Compatible with most major accounting software packages

Instant notification when payments received – sends push notifications if there is activity on the account

Real-time foreign exchange transfers between accounts

Fees displayed before transactions

Can use open API to link into your own accounting system

No set-up costs or ongoing monthly maintenance fees
Mainly aimed at sole traders and freelancers

Online set-up is fast but you must be a European citizen and in the country where N26 operate

Gives you a business Mastercard but also gives you 0.01% cashback

N26 are not in the UK, which may affect the decision of those who regularly do business with the UK

Has good features for budgeting, allowing you to create up to 10 'spaces' where you can set aside money for taxes or perhaps different projects

Allows you to tag transactions to help you understand profitability on different projects

Sends push notifications for account activity
Business account is a recent addition

Offers a fully digital account in over 30 currencies, so great for businesses who need to receive and make payments in multiple currencies

You can hold, receive and exchange up to 24 currencies using the interbank exchange rate, with no added fees from Revolut

You can have business cards for multiple currencies and offers prepaid business cards – physical and virtual

Offers direct debits

Can connect directly to your accounting software using open API

You can create invoices directly from Revolut app
Enterprise Nation Ireland has teamed up with a range of finance partners to show you which funding options are available and help you gain access to them.
Take part in interactive workshops, e-learning modules and free in-person consultations to move your business to the next level.
Enterprise Nation has helped thousands of people start and grow their businesses. Led by founder, Emma Jones CBE, Enterprise Nation connects you to the resources and expertise to help you succeed.