BLOG
No need for Black Friday in Irish small business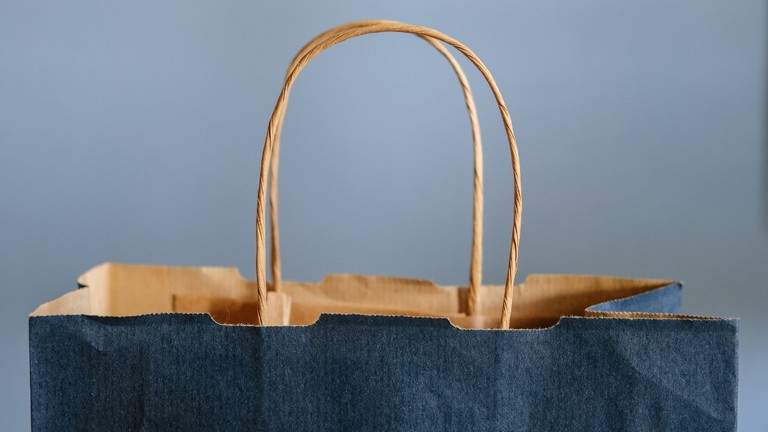 ---
Posted: Wed 16th Nov 2022
Since the phenomenon that is "Black Friday" hit the European market with the UK back in 2010 it was growing year-on-year.
It initially started as a day event, but grew into a weekend, then a week, and now a lot of larger retailers are doing month-long Black Friday deals.
So what has changed in recent years?
The emergence of buying fewer products
Consumers' spending habits are changing as more and more customers are seeing the environmental impact of mass spending as it promotes overconsumption.
One such retailer, the Irish-based Foxford Woolen Mills, decided that they would no longer take part in a Black Friday sale campaign. They felt it did not align with their brand ethos.
Foxford's reason for no longer doing Black Friday is to 'promote thoughtful consumption as they understand the environmental pressures facing us all in the coming years'.
Instead, Foxford Woollen Mills will be introducing a pop-up shop where they will sell pre-loved pieces in the hope of giving them a second life.
Another brand, Mashu, sells contemporary handbags and is based in the UK. For Black Friday, instead of having a sale or purchase incentive, it is launching its 'CLEAR FRIDAY' campaign.
Its traceability roadmap of production will showcase the step-by-step process involved in making a handbag.
Customers can learn about each step of the production of their bags and understand the working conductions and pay of each touchpoint of production.
Consumers lost trust in Black Friday prices
New research released ahead of Black Friday from the Irish Competition and Consumer Protection Commission found that 61% of consumers don't believe they are getting a bargain.
Those surveyed believed that the prices for Black Friday were not accurate in that they were more expensive so the reduction wasn't as high as previously thought.
Retailers don't need to price-drop products to drive sales if we look at driving quality rather than quantity for high-ticket products.
There are customers for every market; some consumers will only purchase at sales and others will purchase at full price.
Retailers need to decide what customers they want to attract. Those retailers that never have sales on core products, yet have high sales, are not losing out.
Looking at the cosmetic industry as an example, they rarely discount Chanel perfume - does that model work? Yes, it works as the consumer knows that the product will not be on sale so will buy all year round.
Diluted
Black Friday has been diluted through the years with many consumers now not looking for an offering.
A survey of over 4,000 consumers was conducted by PwC's Christmas outlook for 2022. Of those respondents, only 20% are waiting to shop on Black Friday, and many consumers are spreading out their purchases this year.
With the looming costs of inflation, customer sentiment wasn't on sales but on spreading their buying over the Christmas period weeks in the lead-up to Christmas.
Retailers don't need to have reductions and sales to drive consumers to purchase their products the research revealed that many customers repeat buy at Christmas to retailers they trust not based on price.
Looking at how retailers can capitalise on this by having a no-fuss exchange policy on gifts purchased earlier in the Christmas period. Introducing gift receipts and exchanges to those early shoppers in October/November could drive sales growth on full-price lines.
It's important to have a strong after-sales policy in your store that is clear and transparent to consumers, as this can be forgotten at times, but it is a selling factor that most consumers decide on when buying high-ticket purchases.
In summary
Look at your retail sales strategy, product offering, ethos and brand.
You can go far beyond reductions as a sales strategy when building your retail brand. Sales will always be around, but knowing why your brand is offering a sale and what that return on investment is long-term to the business is crucial to its survival.
Founder of Louise Lally Training Academy. Louise has worked in the Retail Industry in leadership roles for over 14 years she brings her knowledge of coaching, business and customer experience into the Training Academy. The Training Academy delivers workshops, programs and talks in the following areas: Customer Experience Coaching for Teams and Managers Psychometric Assessment Program using DISC model 1:1 Mentoring for Retail Owners and Managers Emotional Inteligence in the workplace