BLOG
Nine tips to kickstart your keywords strategy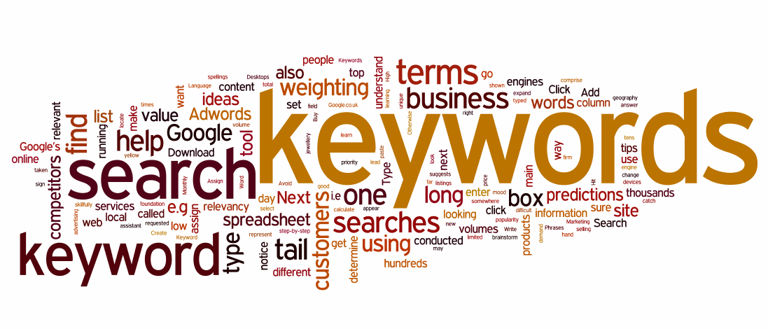 ---
Posted: Fri 16th Nov 2012
Getting the right search keywords in the right places on your website is one of the most important steps to better search engine optimisation. But how do you know which   keywords are going to bring prospective customers to your site? Lola Bailey, author of The Small Business Guide to Online Marketing outlines her nine tips for kick-starting your keyword strategy.
If you're a small business selling online, your top priority will be to make sure your customers and potential customers find your site, writes Lola (left). This means learning about keywords. Keywords are the search terms that help people find specific information online. They help search engines determine if your web pages are relevant to the search terms entered by a user. They'll help you understand what your customers really want - the foundation for your business success.
Here are nine tips to help you get you started: 1. Write down the words and phrases that your customers would use if they were searching for your products or services. If geography is important, include relevant geographical terms. Synonyms and different spellings of your keywords - if they exist - should also be in your list. 2. Go to www.adwords.google.com/select/KeywordToolExternal. This is Google's keywords tool which will help you expand your initial keywords list. You can also find out the keywords your competitors are using. If you have an Adwords account, sign in with this and be rewarded with potentially hundreds of keyword ideas. You also get to see the price Google suggests you bid for a keyword when you are running one of its advertising campaigns.  If you don't have Adwords, you are limited to 100 keywords. Either way, cut and paste your keywords from your brainstorm into the "Word or Phrases" box, one phrase per line.
3. Make sure both "Location" and "Language" are correctly set. For devices, you want "Desktops and laptops". Click the "Only show ideas"¦" box, then type the characters that appear as requested in the yellow box and hit "Search". Next, set the "Match Type" (in the far right hand column) to [Exact] then look under "Local Monthly Searches" in the main section. These represent total searches conducted in your locality. Competition refers to the popularity of each of the search terms. High competition keywords are difficult to rank for in the search engine listing 4. To find the keywords your competitors are using, in the 'Website' field, type in the URL of one of your main competitors. Then, click the "Search" button. Avoid keywords that have massive local search volumes, i.e. tens of thousands, terms that are very general, e.g. jewellery - or which have very low search volumes, e.g. 200. Next, click "Save all" which will check all the search terms, then deselect the keywords that are not appropriate.  Click "Download my keyword ideas" and choose a format, e.g. CSV for Excel. Hit "Download". Name the file, than save it to somewhere you can easily locate it. 5. Assign a value to your keywords. To do this, determine the relevance of each keyword to your business. In other words, will searchers find what they are looking on your site when they search using these keywords? Should the keyword lead to sales? If the answer is a firm "Yes!", assign a 100 per cent value to the keyword. Otherwise assign a lower value. Next, multiply the relevance by the local search volume, to arrive at a weighting. Create a new column called "Weighting" in your spreadsheet, and enter a weighting for each keyword.  Sort your keywords by weighting, from high to low. 6. Include "long tail" keywords in your list. To understand this concept, go to Google.co.uk and type in one of your keywords. Add an extra word or two. As you type, notice the box with Google's 'predictions' of what you are looking for as shown in the below. Type more words or enter a different keyword and notice how the predictions change.
7. The predictions are called "long tail" keywords. Popular searches with thousands of searches a day make up less than 30 per cent of the searches performed on the web. The remaining 70per cent are the "long tail" of search - the hundreds of millions of unique searches which may be conducted over a few times in any one day, but, when taken together, they comprise the overwhelming majority of the global demand for content through the search engines. Long tail keywords will be good for your business because they catch people in 'buying mode" - ie, a person that has typed in "Buy virtual assistant service", is probably in the mood to"¦ buy! 8. Once you identify some long tail keywords, you can use the Google keyword tool to calculate a weighting for each, in the same way. Add this information to your spreadsheet. 9. If you have just a few products or services, select your top 10 keywords from your spreadsheet.
Buy The Small Business Guide to Online Marketing for £5
From content to SEO to pay-per-click advertising, The Small Business Guide to Online Marketing offers all you need to know to take control of your online marketing - and it's written in a clear and accessible way. It's available as a downloadable ebook from the Enterprise Nation shop. [product id="56640"]
Enterprise Nation has helped thousands of people start and grow their businesses. Led by founder, Emma Jones CBE, Enterprise Nation connects you to the resources and expertise to help you succeed.