MEMBER STORIES
Iveta Pudilova, Happy Autistic Lady: 'I didn't expect the amazing amount of support that Next Generation provides.'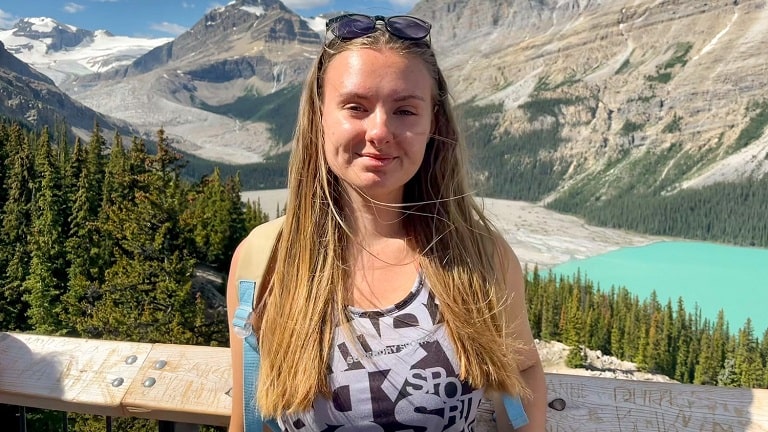 ---
Posted: Mon 6th Mar 2023
The Next Generation programme aims to give thousands of young people aged 18 to 24 the support they need to start a new business or grow an existing one.
Created in partnership with Launch It, the programme provides free training, events, content, access to advisers, peer groups, funding and much more. It's designed to help young people who might not have easy access to the finance and opportunities they need to go into business for themselves.
Here, we talk to Iveta Pudilova, whose business Happy Autistic Lady has a mission to spread awareness, understanding and acceptance of autism, and is growing thanks to guidance and support from the Next Generation programme.
How have you benefited from the Next Generation programme so far?
The Next Generation programme has brought more benefits than I could ever have imagined. Originally, my goal was to find a community of like-minded entrepreneurs, as starting your own business can be lonely at times.
However, what I didn't expect was the amazing amount of support, resources and self-development that the programme comes with.
Since enrolling, I've released our website, employed a professional blog writer and created a business plan including a long-term strategy — all thanks to my business adviser and mentor from Next Generation.
How did you come up with your business idea?
In 2019, after being diagnosed as autistic, my sister Vera started making illustrations to document what she's learnt (about autism and herself), spread awareness and acceptance, and embrace her neurodiversity. Within three years she built a following of 6,000 people – a true community.
With the amazing work and the potential of Vera's illustrations, brands started approaching Happy Autistic Lady requesting commissions and a variety of collaborations. As a result, in October 2022 we partnered together and I joined to manage marketing, business development, and opportunities like these.
How is your business unique?
Happy Autistic Lady is not only an empowering community for more than 10,000 people all across the world, but also a one-of-a-kind shop selling neuro-positive stationery created by neurodivergent people, for neurodivergent people.
How have you financed your business?
We've hired a blog writer for our website with the Fiverr credits we received thanks to the Next Generation programme. Other than that, we're quite lucky that our costs are low.
Currently, we're paying for our website and the production of stationery, which we're financing with revenue generated from brand collaborations and commissions.
If you needed help getting your business up and running, where did you go for support?
My first point of reference is online resources, including the Launch It and Enterprise Nation e-hub. My mentors have also been incredibly helpful in answering any questions I've had, sharing additional resources, or even connecting me with friends and colleagues.
What's the biggest challenge you've faced and how did you overcome it?
Starting your own business can be time-consuming and tiring, especially when you have full-time commitments or other barriers to overcome, such as being disabled, a lack of access to funding, or simply being from an underrepresented background which is less likely to receive start-up support.
I've found it far easier to overcome any challenge during my start-up journey with a supportive community around me, such as the people on the Next Generation programme.
Not only is the whole purpose of the programme to support those who are from underrepresented backgrounds, but the weekly workshops have kept me determined to achieve my goals and given me the chance to make a group of friends with whom I share my entrepreneurship journey.
When it comes to business, what do you need to learn more about, and how do you plan to do it?
I aim to learn more about accountancy and managing finances, which I plan on doing using a variety of resources online, including Enterprise Nation. However, this is something on my to-do list, as we're yet to release our first line of products.
What are your top tips for getting started in business?
If there's something you're passionate about, or if you have a hobby that you want to monetise, then go for it.
Thanks to social media, you often don't need much to start a business, nor do you need to know everything about how to start a business in the first place. That's the beauty of it: you figure it out as your idea develops.
Simply documenting your journey of working on your product or service while developing the business itself can have amazing benefits, including building a community and a base of future loyal customers.
What's the best piece of business advice you've received?
Ditch perfectionism. As someone who is an over-thinker and used to need for everything to be perfect, it took my first business idea failing for me to learn that I need to forget about perfectionism.
Don't get me wrong, being a perfectionist has its benefits. However, in the long run, it resulted in hardly anything getting done. I was constantly trying to improve on my ideas, always feeling like they weren't good enough, until I was overwhelmed.
It wasn't until I acknowledged this and actively started implementing a 'learn as you go' attitude that I was checking tasks off my to-do list. Sure, you make mistakes but as an entrepreneur, you need to learn from them – that's the whole point!
What are your plans for the future?
Since I came on board, we've doubled our following and recently released our website, where alongside our shop we share monthly blog posts and free educational resources. Currently, we're expanding our business and are working on releasing our first line of neuro-positive stationery.
Need help starting or growing a business?

The Next Generation hub can help you with the education, inspiration and funding you need to achieve your business goals. Sign up to the hub today
Advice for young entrepreneurs
Enterprise Nation has helped thousands of people start and grow their businesses. Led by founder, Emma Jones CBE, Enterprise Nation connects you to the resources and expertise to help you succeed.