MEMBER STORIES
'Even the sky need not be the limit if you dream big and work hard'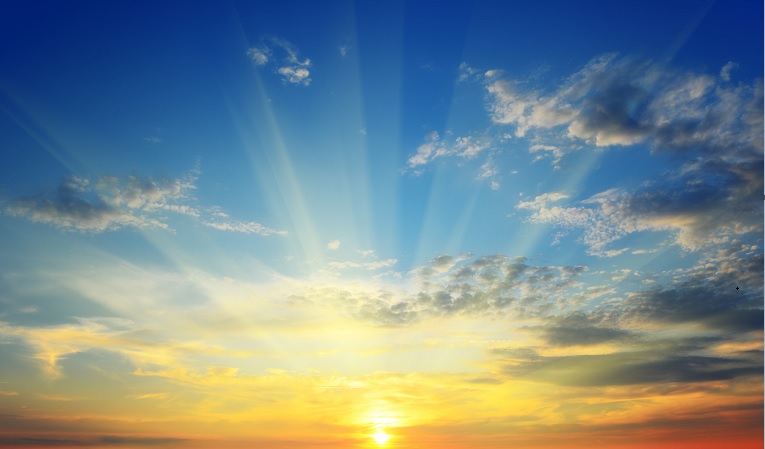 ---
Posted: Wed 24th Feb 2021
Nameste Rummens is the co-founder and chief marketing officer of vegan skincare and beauty products brand Natur'Alley.
With a limited start-up budget, she used the Amazon Small Business Accelerator e-learning programme to pick up tips for getting her business off the ground.
Nameste shares her story and how Sir Richard Branson's Virgin Galactic space tourism business inspires her entrepreneurial adventures.
The free Amazon Small Business Accelerator e-learning programme is advice from more than 30 business experts in 218 bitesize videos.
If you're already an Enterprise Nation member, log-in to your learning dashboard to access the e-learning. If you're not an Enterprise Nation member, you can join the Amazon Small Business Accelerator for free here.
How did you come up with your business idea?
My co-founder and I found ourselves searching the market for a fully plant-based range of self-care items and we weren't satisfied with the options.
My co-founder has a history of working with natural products and we are both creative and innovative so we decided to try our hand at making our own skincare products. We knew using 100% natural, vegan friendly, cruelty free  and organic ingredients would be the only way we would be happy to present our products to consumers.
After some trial and error, we launched our first range of skincare products. We gave out samples to friends, family, neighbours and some of our followers on social media. We also tested the products ourselves. The feedback we received was resoundingly positive.
What start-up challenges have you faced and how have you overcome them?
With no real starting capital, we faced limitations in terms of paid advertising, for example. We pride ourselves on our problem solving skills and put pure time and effort into getting our brand name out there. We used social media, wrote press releases, ran competitions and did lots more to get the word out. We have gained a strong following on social media and have had media coverage.
In addition, our website, logo and product design have come from our own hard work. I designed the website and our marketing material and we collaborated on the logo and company voice.
Which videos in the Amazon Small Business Accelerator e-learning programme inspired you the most?
We found the mastering social media videos particularly helpful. They gave us great insights into how to use social media platforms for our business. No matter how tech savvy we thought we were, there were still things to be learnt about setting up social media accounts and using them effectively. For example, we picked up tips on how best to use a profile image to build recognition of our business among our customers.
The e-learning video covering content creation for your brand was also useful. This taught us the importance of understanding our customers in order to best market to them. It has great tips on understanding their 'pain' to identify customer needs and their 'desire' so you can provide a solution to those needs.
What are your top tips for business success?
If you have zero funding, hard work and dedication to your customers can always be used to build your brand. Hard work has a greater value than any amount of funding ever could.
We set this company up with limited funding. We didn't, and still don't, have a budget for big advertising campaigns, but it hasn't stopped us. We spent hours promoting our brand and its social media presence. We have just under 6,000 followers on Instagram, which we attribute to our hard work posting and connecting with others. We built our own website from scratch using Shopify and did the search engine optimisation ourselves.
We studied online using the Amazon Small Business Accelerator and other training for many hours. Now we have gained skills and knowledge and have an effective website. If you don't have the funding to hire professionals, don't let that stop you! Become your own professional, learn and be your own expert.
Which other entrepreneurs inspire you and why?
Graham Fortgang, CEO of MatchaBar. He and his brother had an issue with the energy drinks that were available, being loaded with sugars and chemicals, so they decided to make a change. They offer an alternative using high grade matcha, which they sourced from China. They inspire me because, like us, they saw an issue with the products on offer and decided to launch something better. They also have a strong vegan stance, just like us.
Another entrepreneur who inspires me is Sir Richard Branson. From humble beginnings with a student magazine and setting up a small mail-order business which led to his first shop opening on Oxford Street, to where he is today with his Virgin brand covering everything from telecommunication to space tourism. He shows me and other young entrepreneurs that even the sky need not be the limit if you dream big and work hard.
The free Amazon Small Business Accelerator e-learning programme is advice from more than 30 business experts in 218 bitesize videos.
If you're already an Enterprise Nation member, log-in to your learning dashboard to access the e-learning. If you're not an Enterprise Nation member, you can join the Amazon Small Business Accelerator for free here.
Founded during 2020 Lockdown in the UK, our vegan skincare brand is unveilling an ever growing range of Life Essentials, providing plant-based solutions to provide the absolute best care for one's mind, body and spirit. With products currently ranging from sectors such as Beauty & Skincare, Bath & Body to Home Decor & Aromatherapy, this all-round brand plans to go even further. Aiming to provide 100% plant-based solutions to all of life's daily needs, Dian Diallo, Founder and CEO of this vegan start-up had the following to say on Natur'Alley's company mission: 'We truly believe that every element needed to care for our bodies daily can and should originate from the power of plants!' This motto has been the driving force behind the fast expanding product range offered by this high quality vegan brand. In 2021, Natur'Alley has also started a partnership with the reforesting company Tree-Nation, and is now offering to plant a tree in one of their forest for each product purchased on our official website! Natur'Alley strives to be more than just a simple brand, and aims to become significant player within the plant-based lifestyle market chosen by so many consumers already. With aspirations to provide its customers with plant-based solutions in all walks of life, Natur'Alley enters the market with a variety of organic and vegan products, with the promise of many more to come! Natur'Alley, based in the UK, is an independent 100% plant-based and handcrafted life essentials brand, priding itself on its use of only natural and sustainable resources. Natur'Alley is able to guarantee that all of its products are not only vegan, eco friendly and sustainable, but are also free from: Plastic Animal Cruelty Chemicals Parabens Since it was founded, during the 2020 global pandemic, Natur'Alley has been committed to operating fairly, ethically and sustainably. Their products are safe and friendly for us, all of nature's creatures and our planet. Natur'Alley is a new and focused British brand offering a range of 100% plant based and high quality skincare products. This brand aims to be sustainable and its sourcing does not involve any sort of modern slavery, children slavery or animal cruelty. Moreover as a vegan brand, Natur'Alley guarantees that none of its products contains animal or chemical traces. We hope you enjoy our products as much as we enjoy offering them to you. If you have any questions or comments, please don't hesitate to Contact Us Oh and don't forget... "YOUR BODY IS YOUR TEMPLE, TAKE CARE OF IT AND IT WILL TAKE CARE OF YOU ....NATURALLY!!!"