BLOG
Meta (Facebook) Advertising: How your e-commerce business can prepare for Q4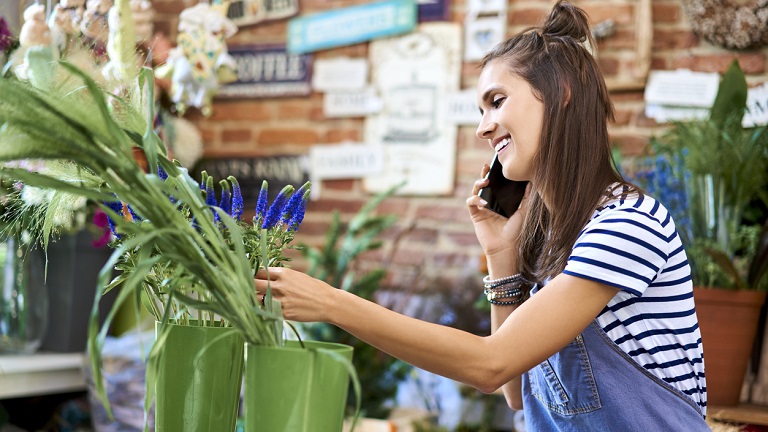 ---
Posted: Wed 29th Jun 2022
If you run a product-based business, it's likely that Q4 is your most lucrative (and most hectic!) time of year. I'm a social media ads specialist for e-commerce brands and it's the same for me too.
One mistake I see every year is brands leaving it too late to get their business strategy in order before the crazy times start.
While it's understandable that the summer break is a time to recharge and unwind, as an e-commerce brand, it's highly probable that you're unable to completely switch off and take a rest.
If you experience a lull over the summer, put your time to good use with these simple steps, and avoid becoming overwhelmed as we approach Q4.
Doing an inventory
Ask yourself these questions:
How much of each product do I have?

What has been my bestseller over the last three, six and 12 months?

Which items do people frequently buy together? (If you sell through Shopify, the analytics will have this information.)

Do I have products at a variety of price points?
With news of a recession coming at us 24/7, it's best to be prepared for a change in buying behaviour. As a product-based business, you'll still be meeting consumers' needs, but those consumers may change how they buy.
Also ask yourself:
Do I have products to sell under £20, £30 and £40 that will be impulse buys? Can I create additional web pages titled 'Treats under £X', 'Gifts under £X' or 'Stocking fillers under £X'?

Are there products I can bundle together into a new offer?

What small items can I add as an upsell at checkout? (For example, if you sell bracelets, are there charms you can add when people are about to pay? You may need to install a new app on your website to make this possible.)

How quickly can I restock if I sell out? (Have your plan B ready.)
How Meta (Facebook and Instagram) Advertising can help
As a Meta Ads Strategist (Facebook and Instagram ads) for e-commerce brands, I often work with brands to make sure all elements of their business are optimised for running Meta ads.
Here are the areas you need to review to make the most from your ad budget this 2022 holiday season.
Set up Meta Ads
Make sure you configure your Meta Ads settings as follows.
Audit your creative assets
With ad targeting being less accurate than it once was, your ad creative will play a bigger role than ever in who responds to your ads.
Once you've completed your stock inventory and analysis, you'll know what your bestsellers are and which items well together. As well as any seasonal stock you may have coming in, these items are what you'll promote in your ads.
Make sure you have the following assets ready.
Studio shots: Images of all the products on your website. They should be photographed against a plain background, from a number of angles, and beside some recognisable items, so customers get an idea of the products' size. Flat lays also fall into this category and can do well when beautifully styled.

Lifestyle shots: You want your customers to imagine how they could use the product in their lives.

User-generated content (UGC): Do your customers tag your products in their stories or social media posts? Ask for permission if you can use them in your marketing. (They may ask for credit and that's fine! Just make sure you put a bracket in their handle so your ads don't take customers to their social media accounts instead of your website.)

Video of your product: This should show the product being worn or used. It doesn't need to be shot professionally – in fact, a DIY video done in a TikTok style, for example, can often be more effective.

Video testimonials from happy customers: Don't forget to add subtitles.

Unboxing video: Show how your products will arrive and how beautifully they are wrapped or packaged. If you offer gift-wrapping as an extra, make sure you have a shot of this too.
Prepare your Facebook ad copy
Please don't overlook this! You have three short lines at the top of your ad to hook people in to learn more about what you're selling. Here are quick ideas for what to include in your ad copy.
What is a pain point your product helps?

What transformation does your product offer?

What emotional triggers can you pull?

What is your offer?
Brands used to add discount codes in the ad copy of their retargeting ads to give consumers an extra incentive to buy. This has changed in recent times, with brands now offering a discount for people who join their mailing list. Try it and see how it works for your ads.
Develop your organic social media strategy
Finally, don't neglect your organic social media strategy. Throughout the autumn, your audience will be looking to your social media for product launches, and actively buying gifts. If they already follow you or have bought from you, they're more likely to buy from you.
On your social media, make sure you:
post consistently

ask for the sale

vary your content

have live Facebook and Instagram shops

use product tags in your posts

share stories and cross-promote other small businesses

schedule your posts in batches so you can be more efficient with your time

have fun creating Reels (on Instagram)
The more people engage with your social media accounts and watch your videos, the more data Meta has to retarget your ads. This can bring your ad costs down – crucial as ad costs rise the closer you get to Black Friday and beyond.
Key takeaways
Undeniably, there's a lot to think about going into Q4. With a bit of forward-thinking, I hope these lists and tips will help you feel more confident and in control of your business's marketing.
We all know that marketing plays only one part in running a successful e-commerce business, but it can mean the difference between a good season and a great season. Let me know how you get on!
Relevant resources
Online advertising can be a minefield but it's all I do everyday. If you are looking for a specialist to help you increase sales through online advertising, get in touch.