BLOG
How small business owners can manage stress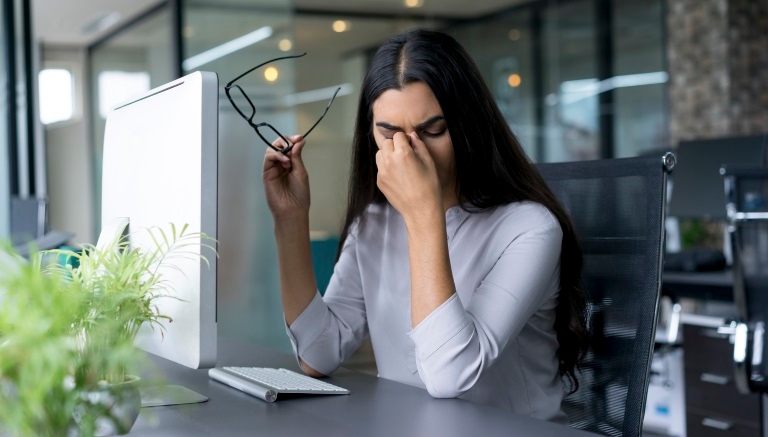 ---
Posted: Sun 8th May 2022
Every year, millions of working days are lost due to work-related stress, and one in six adults experiences depression, anxiety or issues relating to stress at any one time.
Small business owners often face pressures which can put them at particular risk. Here, we share some advice for how entrepreneurs can keep their stress levels in check.
Prioritise your wellbeing
As a small business owner, it can be tempting to spend all your energy and time on your business.
However, it's really important to also make time to exercise, eat well and spend time with family and friends, as these are some of the key foundations of good mental health.
Introducing even small changes to your lifestyle can make a big difference when it comes to addressing your stress.
Try taking a 20-minute walk each lunchtime, cycling to work or going for a quick jog two to three times each week.
Exercise releases endorphins that tackle stress, while eating a varied diet and avoiding too much sugar and caffeine are both helpful ways to keep stress levels in check.
Or, simply plot in regular, quality time to spend with friends or doing something that you really enjoy, even if it's only one or two evenings a week.
Remember to switch off
Stress can easily arise from the pressure to be 'always on'. In fact, research from the Mental Health Foundation found that one-third of people (32%) worry about work on their own time.
And for sole traders and small business owners, it's probable that this figure is much higher, as it can be a challenge to find any time at all to mentally switch off from work.
However, it's vital to ensure that you take regular opportunities to switch off from distractions, concentrate on other things and focus on yourself.
Failure to do so could lead to a build-up of stress over time and have a negative impact on your mental and physical health.
Talk to other people
As a business owner, it can be difficult to know where to turn if you're feeling under pressure. But remember, it's OK to ask for help and support.
Finding someone you can trust to share your feelings and concerns with is hugely important, even if it's only a short chat once a week to talk about the things you've been doing and what you have going on.
This can play a vital role in relieving stress and making sure you don't bottle up your feelings; something which can make things worse in the long run.
Find a network
Running your own business without the support of a wider team can be isolating. It can mean that you have little or no opportunity to share concerns or worries, which means that feelings of stress can accumulate over time.
Making sure you have a strong network outside the workplace that you can draw on for social and emotional support is vital.
Networking with other small business owners is a good way to meet people with similar backgrounds and experience.
Attending local business events and joining networking groups, such as those run by Enterprise Nation, is one way to start.
Running a small business also means you can often be flexible about where you work. So joining a co-working space can also be a simple way to reduce feelings of stress and anxiety caused by working alone for long periods of time.
Relevant resources
Enterprise Nation has helped thousands of people start and grow their businesses. Led by founder, Emma Jones CBE, Enterprise Nation connects you to the resources and expertise to help you succeed.