MEMBER STORIES
Meet the Enterprise Nation member who turned a teenage love of cooking into a successful catering company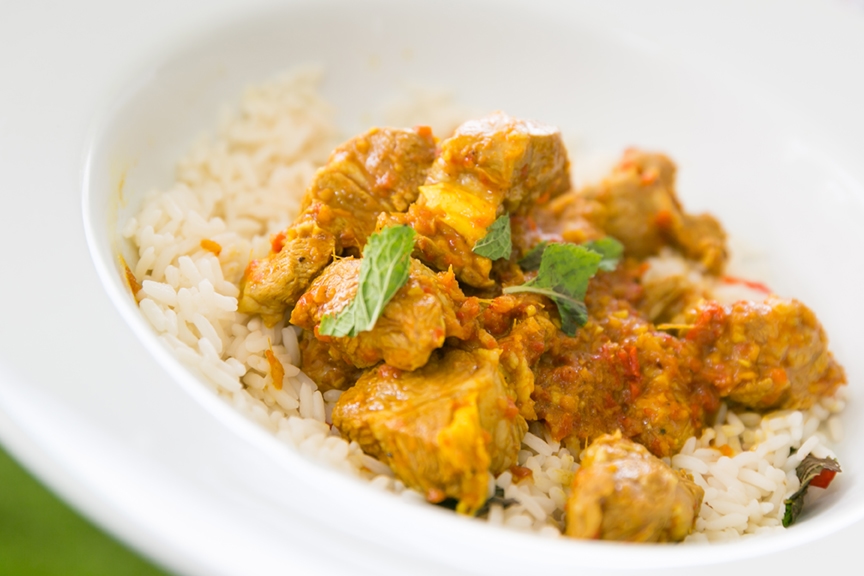 ---
Posted: Fri 5th Oct 2018
Paul Bellchambers, Enterprise Nation member and founder of The Late Chef, tells his business story. Paul joined Enterprise Nation through a partnership with the Oxfordshire Local Enterprise Partnership.
Describe your business in one sentence.
Unique artisan catering and event management for up to 250 people
How did you come up with your idea and turn it into an actual business?
I initially trained in 2003/2005 in order to achieve a City and Guilds diploma in professional catering.
I had been cooking since I was a teenager but chose a career in the IT industry. I enjoyed my career traveling Europe and the US as part of my roles with some of the major IT names.
I decided in 2008/9 that I had had enough and wanted to change my direction. I had been formulating a model of producing ready-made meals, fresh and frozen as the concept.
I tried this model for a year. It worked but the challenge was making enough product and managing the unsold product, plus clients were asking if I catered for events etc.
At this point, I reevaluated the business model and changed the emphasis to catering whilst still selling at markets. The marketing I did with local radio, food festivals and other events helped promote the brand and I began to get traction in both the business and private client world. This along with other activities has continued to generate growing revenues and business each year.
What start-up challenges have you faced and how have you overcome them?
Initially finding people to help with events was tricky but I was able to build a network of contacts and also utilise agencies when needed.
Deciding on how to design and implement the website and building it was done in-house, me. I have changed it several times and the platform it runs on.
This consumes a lot of time and I have intended to get a third party in to take it on but the cost of doing this seems extremely expensive and for my time vs the cost, I am not prepared to relinquish the role of webmaster.
What has been your biggest achievement with your business so far?
There are a few that I am proud of.
Creating my professional kitchen and getting a top score of five from Environmental Health the last three inspections.
Being selected for Small Business Saturday to visit 10 Downing Street.
My initial PR and marketing that generated press coverage across Oxfordshire and lead to me broadcasting on BBC local radio for three years in a monthly food spot.
Securing several business clients who I have delivered events for over five to six years.
Founding and running the Wallingford Food Festival for five years and winning three Tourism Awards!
What is your next big business goal?
To generate an online revenue stream through my website. It will be about food but not selling food from the website.
What do you think will be your biggest challenge getting there?
Building the awareness (marketing) the products and ensuring a good stream of interest across the social media platforms, local media and other channels.
Building the right pricing structure.
Funding. Can I crowdsource the project?
How has Enterprise Nation helped your business?
In three important ways:
By introducing me to other local businesses

Adding to my knowledge through the courses I have attended

Helping with awareness and promotion through the OxLEP conference and other routes
Which other entrepreneur inspires you and why?
I love Richard Branson. He has a great attitude toward success and failure.
The others that amaze me are those who have built solid businesses on the internet and continue to challenge what can be done online.
Some of the chefs that are great in the kitchen but also in business also inspire me. One is Yottam Ottolenghi.
What are your three tips for business success based on your experiences so far?
Determination. Don't take no as an answer.
Plan and implement.
Seek out people who can help you succeed.
Anything else you would like to share?
Be prepared to get knocked. I have learned to accept that people may not want what I have to offer and in the early days took it to heart. Don't let this happen.
You will not please everyone and you sometimes need to be firm and say thanks but no thanks to some business. It's hard but it comes with the role of a business owner. Be tough, but be fair and you will gain more respect from your customers and non-customers.
One thing that we have developed from the beginning is to leave a kitchen cleaner than we found it. I still get clients commenting on how tidy their kitchen is when we leave. This is great to hear!
We're proud to have people like Paul as members of Enterprise Nation. Join Enterprise Nation today and become part of an amazing community of small business owners.
After many years in the IT sector in technical roles and then marketing roles across Europe and the USA I changed career to hospitality and catering, developing my own brand, The Late Chef. I had learned to cook as a teenager, fending for myself food wise but decided there was money to earn in the IT industry. Working an apprenticeship I worked in technical roles before moving to sales and marketing. Having worked for some of the major names in the IT/Technology sector I decided in 2009 to change career. In 2003 I trained at night school, two nights a week for two years, earning a City & Guilds Diploma in Professional Catering. It was four more years before I made the change. With the chance to work in the hot heart of Le Manoir aux Quat Saisons I learned so much about a top kitchen and the people working in the environment. It helped me formulate my ideas for my hospitality business. When I launched The Late Chef brand I worked local markets and met great local food producers, who shaped my ingredients list for my recipes. They also inspired my idea for a food festival. I found my food was highly regarded and enjoyed but I could not make or sell enough. I was asked would I cater for an event by many clients. This caused me to review my concept and redevelop the model. I still sell ready-made meals but the core of the business is catering and event management. When I announced The Late Chef I was asked by BBC Radio Oxford to come in for an interview. They had seen coverage in the local papers of my business launch. Around a year later I was invited to broadcast on a monthly basis about local food with recipes and food to taste! Along with a wine expert matching the wines to the food, it was great fun and very enjoyable! Starting a food festival was a natural progression which was supported by the district council and a few local businesses. The festival ran for five successful years and won three tourism awards. Springing from this I was asked to teach at the WI Cookery School and I have developed a number of courses plus I managed the school for six months as maternity cover. It has been an eventful period from starting The Late Chef, one which I have enjoyed and found fulfilling. I pinch myself when I think about the achievements and the fun, I can't believe that I have lived my dream and certainly do not regret a single moment of it! If you are looking for an artisan and bespoke caterer then please contact me.