MEMBER STORIES
Meet the adviser – Samantha Kelly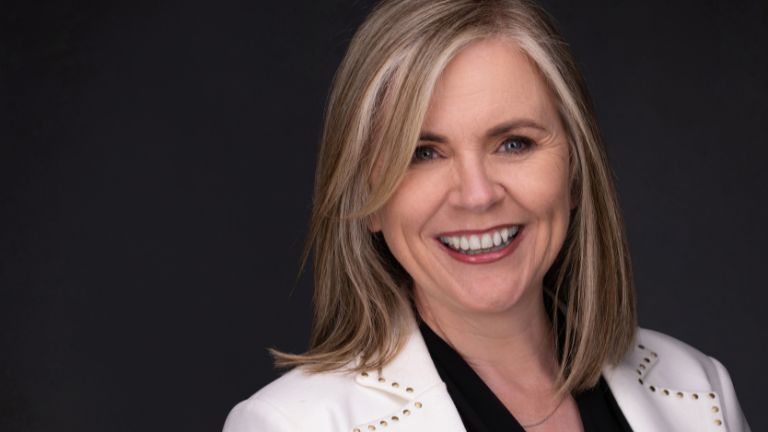 ---
Posted: Tue 23rd Aug 2022
Samantha Kelly found her niche and made a business out of it. Samantha shares her experience and tells us what drew her to Enterprise Nation.
Who is Samantha Kelly – Tweeting Goddess?
I'm the WIN programme director for the Women's Inspire Network. I'm a Twitter expert, an online sales expert, and I also specialise in building communities.
How did you become an expert in your field?
I started using Twitter initially to promote my first business, which was ten years ago, and I realised the power of Twitter for building relationships, going global, and getting PR and media opportunities.
I saw the power of storytelling, and my clients started exceeding their targets. And that's when I realised there was no one really specialising in Twitter, so I decided to make it my niche.
What services do you offer clients?
I have a six-week program where I help businesses who might be using social media but are not getting results. I help to raise their profile, get them more PR opportunities, get their businesses noticed online, and increase their sales, leads and valuable connections.
You have just joined Enterprise Nation as an adviser – what drew you to Enterprise Nation?
A few people had mentioned Enterprise Nation to me. Because I love to collaborate and expand my network, I decided to join - I liked what they were doing. I believe in the power of community and the power of networking, and it's always good to be a part of different networks.
What advice have you for small businesses stuck with their social media?
Show you are the go-to expert - the main thing is not to be afraid to show that you are the go-to expert. It's okay to tell people that you are the go-to expert in your niche.
Are you on the right platform? - make sure you're on the platform where your audience are, be it Instagram, Twitter, TikTok, LinkedIn or Facebook. For example, a lot of people think that maybe they're good on Instagram, but actually maybe their audience aren't on Instagram, maybe they're on Twitter - it's about making sure you know your audience, your target customer and the people you need to help. Where are they hanging out?
Get a great headshot - get professional headshots. I always go to the same guy, John Murray Headshots, because he always delivers. Then what I do is, I asked my audience to choose the headshot I should use. I change it every three years or so. It makes a really good impression, and if you get any speaking opportunities or media opportunities, the journalists will always ask for one. A selfie isn't enough.
WIN event
Samantha's Women's Inspire Network is holding its annual conference in Cork city on 5th October 2022. This year's theme is 'Finding your niche and getting paid'. See here for details and tickets.
Enterprise Nation has helped thousands of people start and grow their businesses. Led by founder, Emma Jones CBE, Enterprise Nation connects you to the resources and expertise to help you succeed.