MEMBER STORIES
Meet the adviser – Aoife Lenihan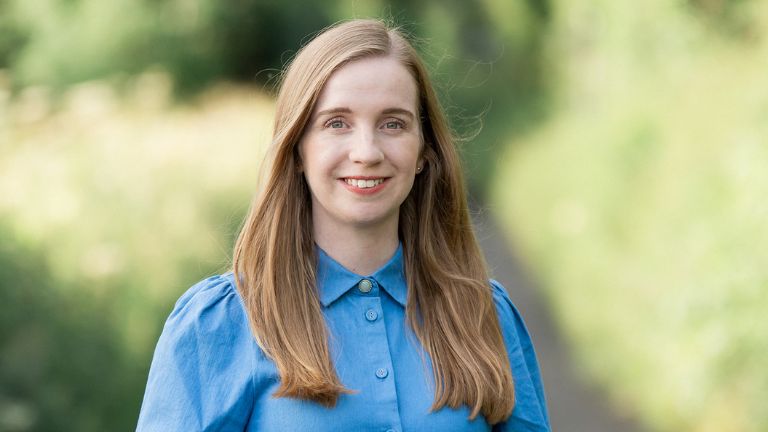 ---
Posted: Fri 1st Jul 2022
Aoife Lenihan is an adviser with Enterprise Nation Ireland. She will be delivering a Go and Grow Online webinar about content marketing on Wednesday 27 July 2022.
Aoife gives us an introduction to her services as an adviser and some insight to why businesses fail at content marketing.
What is your business?
I'm co-founder, with my husband, of SIAR Photography, which is a business that sells original photography of Ireland. We specialise in photographs of Ireland from the west coast.
I'm also a freelance brand and marketing consultant – mainly giving talks, like the Go and Grow Online sessions, aimed at business owners, SMEs in particular.
My specialty areas are digital marketing, social media marketing, and content marketing, drawing from my own experience of working in marketing in SMEs, the hospitality sector, and for an international service provider.
How did you become involved with Enterprise Nation?
The Clare Local Enterprise Office sent on Enterprise Nation as a resource. It was primarily for me as a business owner, particularly with SIAR Photography mid-pandemic when we were moving the business to an e-commerce business.
We had very much planned on printing our photographs, and selling them through the retail market, we never really planned to sell online. We launched the business with a website in November 2019 and then we went to a trade fair for retail in early 2020, before the world shut down.
I was looking for resources and any online courses that I could hop on and learn something, ask some questions and just get insights from specialists, and from people who were further down the road with their businesses.
I joined a couple of sessions and found them really, really useful to helping us survive the pandemic, and come out the other side of it. I still dip in and out of the sessions as we are trying to move from 'surviving to thriving' in the new reality that we have at the moment.
What made you decide to come on as an adviser?
I've a real passion and interest for small business - it's not an accident that I ended up a company owner and working for myself. We have a lot of small businesses in my family - entrepreneurship was something that was a totally legitimate career path in my family, it wasn't discouraged.
I feel quite passionate about giving back and paying forward. I have a background in lecturing and teaching as I worked in a university for a number years – in my first career before marketing. I really enjoy working with people and I love chatting to people about their businesses.
To be quite honest if you're working with somebody, or if you're running the workshop as a Q&A, you nearly always learn something out of it yourself.
What are the main things you find businesses fail on with their content marketing?
Not having a strategy - not having a look at their business and considering why they need content marketing and considering what it could do for them. They also need to figure out what's working for them and have a little look back at how content performed.
Not using a mix of content - some people are great at writing blog posts, some people are great at photographs, and some are great at video. Initially, you need to be doing a little bit of everything, to try and get your message out, and to try and get your brand and your product out there.
Little of us are selling to just to one particular consumer, we're selling to all different types of consumers or certainly we have different segments that we will be targeting. Businesses need to keep in mind that the same message can be told in different types of content – through a piece of text or a photograph – they need to give them all a little bit of attention.
It's going to be very much an introductory session covering what it is, why people should consider it and what different types of content marketing is.
We're going to talk a little bit about developing a content marketing strategy, both in terms of content that you create yourself and content that you can get others to create for you, and with you. And we'll do an introduction to content creation, for example, how to take good photographs and use photographs. And we'll cover some tools for video because video is just so important at the moment.
---
About Go and Grow Online
Enterprise Nation are working with Microsoft, Klarna & Vodafone to support 20,000 small businesses across Ireland to improve their digital skills.
For more information on Go and Grow Online click here.
Enterprise Nation has helped thousands of people start and grow their businesses. Led by founder, Emma Jones CBE, Enterprise Nation connects you to the resources and expertise to help you succeed.